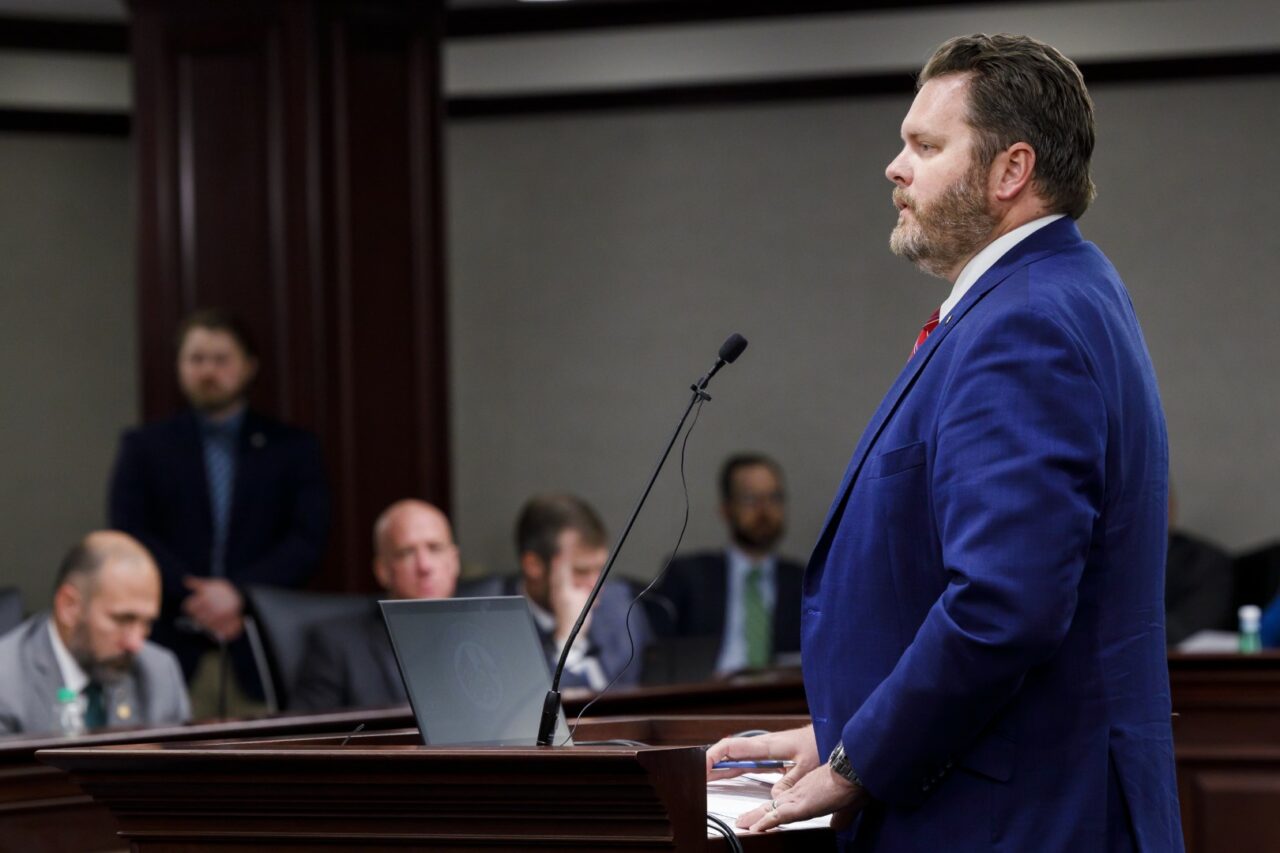 Florida law prohibits prison employees from having sex with inmates, but the ban doesn't extend to volunteers and contractors.
A bill that would broaden an existing state ban on sex with inmates and transfer oversight of private prisons between Departments now has one more stop before reaching the Senate floor.
Members of the Senate Appropriations Committee on Criminal and Civil Justice voted unanimously to advance the measure (SB 7016) after amending it to add a definition for "sexual misconduct" and provide a few exceptions.
Under current Florida law, it's a third-degree felony for a prison employee to engage in sexual acts with an inmate or anyone else in custody of a public or private correctional facility. The bill would update that rule to hold prison volunteers, contractors, subcontractors or their employees to the rules and penalties.
"The bill makes the law consistent with (Department of Corrections) rules," said Fort Myers Republican Sen. Jonathan Martin, who helped craft the legislation with Miami Republican Rep. Vicki Lopez.
Lopez, a champion for criminal justice reform, told Florida Politics last month that people taking sexual advantage of inmates is "a huge issue."
"People need to be safe when they are in a correctional setting," she said.
Martin proffered an amendment, which the panel approved, defining sexual misconduct as genital, oral or anal penetration or union with the sexual organ of another person.
It also includes exceptions for any prison employee, contractor, subcontractor or someone under their employ who is legally married to an inmate. People who have sexual contact with an inmate who "would have no reason to believe" the person they had sex with was an inmate would also be exempt from punishment.
Asked by West Palm Beach Democratic Sen. Bobby Powell how the bill applies to people who are on house arrest and technically under correctional supervision, Martin said he believes it only applies to those who are incarcerated at a facility.
Martin added that he would "have to check" on whether the bill applies to inmates on work release who sleep in prisons at night but are out in the community during the daytime.
"I think that's why exceptions were put in under that first amendment," he said.
SB 7016, unlike Lopez's more narrowly focused House analogue (HB 929), would also transfer control and authority over private prisons from the Department of Management Services (DMS) to the Department of Corrections (DOC).
Doing so, Martin said, would remove the ability of DMS to enter into contracts for the design, financing, acquisition, leasing, construction and operation of private correctional facilities. DMS currently oversees seven such prisons contracted by three providers — CoreCivic, The GEO Group and Management and Training Corp. — throughout the state.
Senate staff confirmed, after being asked by Miami Democratic Sen. Jason Pizzo, that the transfer of private prison oversight would not impact the state budget.
Several attendees to the committee meeting, including a DOC representative, signaled support for the measure, which must next clear the Senate Fiscal Policy Committee before going to a full vote by the chamber. HB 929 has two more committee stops.