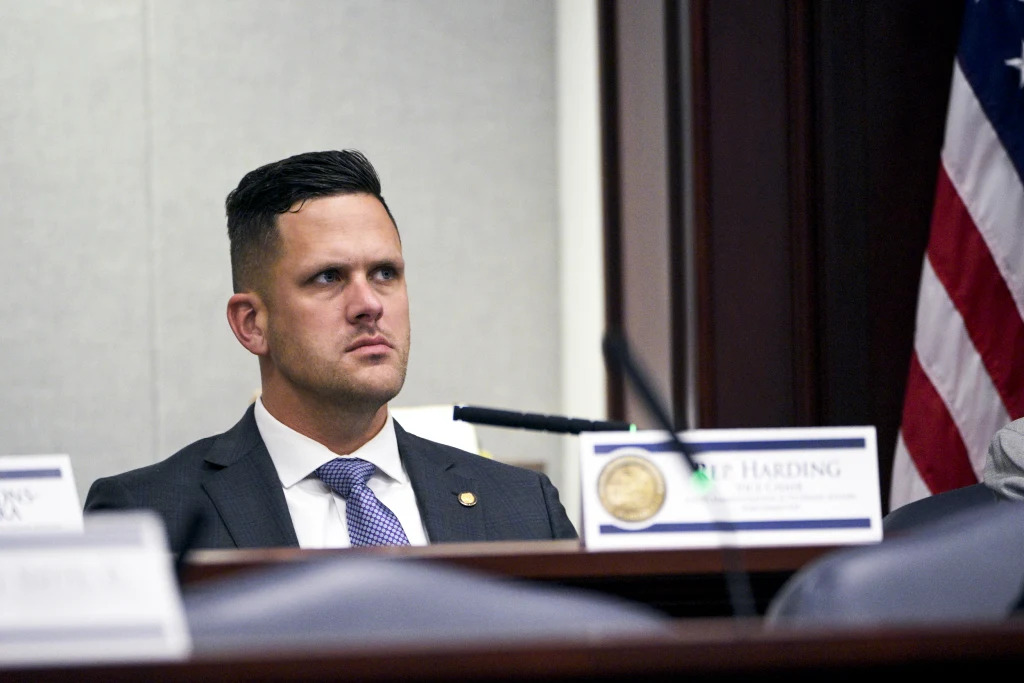 The Ocala Republican resigned his seat in December.
Former Rep. Joe Harding has pleaded guilty to wire fraud, money laundering and making false statements after facing charges related to obtaining COVID-19 relief funds.
The Ocala Republican changed his plea months after federal prosecutors indicted him. U.S. Attorney Jason Coody announced the plea change.
The former politician now awaits sentencing, with a hearing scheduled for July 25 at the federal courthouse in Gainesville. U.S. District Judge Allen Winsor will make the sentence. Harding faces up to 20 years for the wire fraud charge, 10 years for money laundering and five years for making false statements to authorities.
Harding in December resigned his House District 24 seat, a day after prosecutors issued the indictment.
Court documents revealed details of the scheme that led to Harding's fall. Prosecutors allege Harding lied to the Small Business Administration (SBA) in order to obtain a loan intended for companies impacted by the COVID-19 pandemic. He later similarly filed a fraudulent application for a Economic Injury Disaster Loan in the name of a dormant business he previously owned.
Ultimately, Harding obtained $150,000 in federal assistance to which he was not entitled, prosecutors allege.
He used some of that money for personal reasons, transferring more than $10,000 to his personal checking account, another $10,000-plus for a credit card payment, and then sent another payment of more than $10,000 to a third-party business entity.
He was caught after a joint criminal investigation by the FBI, IRS, Federal Deposit Insurance Corporation and SBA.
The indictment came in December, after Harding had just won election to a second term in the House without opposition. The conservative lawmaker had developed a national reputation as the author of a parental rights bill derided by critics as the "Don't Say Gay" law, which is now being emulated in other state Legislatures.
That prompted a Special Election for his seat. Former congressional candidate Ryan Chamberlin won the Republican nomination two weeks ago. He faces only write-in opposition in a May election.
That has left HD 24 without representation throughout the Legislative Session this year.