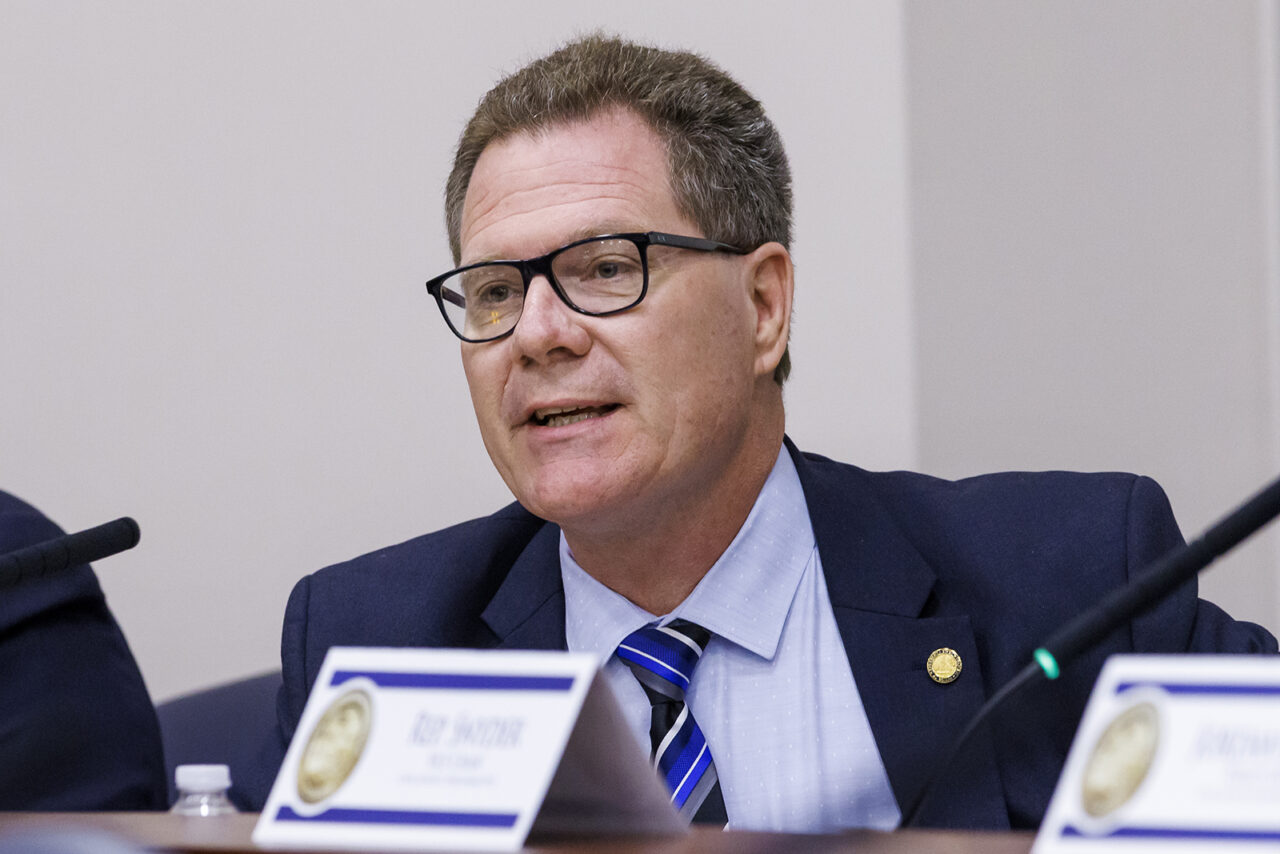 'No group, no individual, has the right to demolish history that belongs to all.'
A House committee approved a bill that could end efforts to move or "re-contextualize" confederate monuments and other markers of war.
The "Historical Monuments and Memorials Protection Act" (HB 1607) cleared its first hurdle in front of the Constitutional Rights, Rule of Law & Government Operations Subcommittee, on a 10-2 vote.
Rep. Dean Black, a Jacksonville Republican who noted he was a "10th generation resident of Florida," explained that "history belongs to all Floridians, indeed to all Americans," in introducing his bill.
"If someone destroys historic monuments in one part of the state, all Floridians are diminished because of it," Black contended.
Asked by Rep. Jervonte Edmonds why this bill was introduced, Black lamented that "mobs that would descend upon a community and tear down their monuments, statues, works of art" until the community is "compelled" to remove these edifices.
The bill would encompass historical depictions represented in the form of a "plaque, statue, marker, flag, banner, cenotaph, religious symbol, painting, seal, tombstone, structure name, or display constructed and located with the intent of being permanently displayed or perpetually maintained," honoring military or public service, "past or present," with no exceptions contemplated.
Black warned that if monuments were torn down, "people would walk in those parks and say that the things memorialized never happened."
"They already do that with the Holocaust now," Black contended. "And if we're talking about the Civil War, that should never be forgotten. All of the stories should be told."
Monuments could not be removed, and plaques and signs attempting to put those constructions in historical context would only be permissible "on the monument and memorial" if Secretary of State Cord Byrd signs off. And local governments "are expressly prohibited from removing those memorials from public view."
According to a committee analysis of Senate companion legislation, this process "may incur workload costs" for the Department of State. But the sponsor thinks the price is worth it.
"It is their proper purview," Black said.
Those who remove or damage monuments would pay treble the cost to restore and move them back, with "punitive damages" also possible.
"No group, no individual, has the right to demolish history that belongs to all," Black contended.
Public entities owning the monuments, legal residents of the state, and "historical preservation" groups would stand for civil action under this bill.
"I want every Floridian to have the standing to defend the history that belongs to each and every one of them," Black said.
The bill does allow for moving monuments "for construction, expansion, or alteration of publicly owned buildings, roads, streets, highways, or other transportation projects." When such a movement happens, the structures must be "relocated to a site of similar prominence, honor, visibility, and access within the same county or municipality in which the monument or memorial was originally located."
In support of the bill, Rep. Chuck Brannan of MacClenny likened monument removal to graverobbing.
"I may say something today somebody doesn't like. Is somebody 100 years from now going to go dig my grave up and move me?"
The bill would take effect July 1, if signed.
Black's bill is the House companion to SB 1096, filed last month by Sen. Jonathan Martin, a Republican from Fort Myers. That measure is also moving through committees.