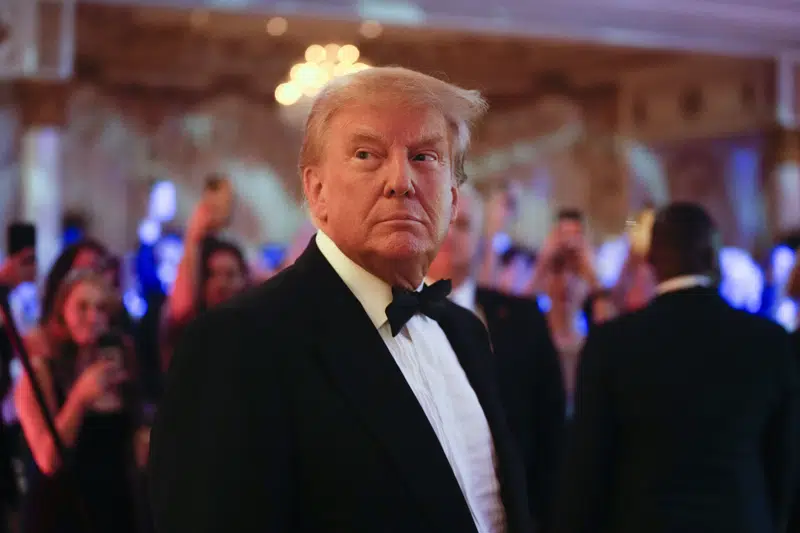 'Ron DeSanctimonious is not working for the people of Florida as he should be.'
Donald Trump is taking another turn as a media critic.
In a Truth Social post, the former President took aim at Gov. Ron DeSantis for an upcoming interview with British talk show host Piers Morgan.
"While I am fighting against Radical Left Lunatics, Persecutors, and unfair Prosecutors who want to destroy us all, Ron DeSanctimonious is not working for the people of Florida as he should be," Trump lamented. "He is too busy chatting with a Ratings Challenged TV Host from England, desperately trying to rescue his failing Campaign — But it's my fault, I put him there!"
Trump famously clashed with the veteran British broadcaster, but DeSantis had a friendly colloquy, as evidenced by a New York Post article in which Morgan previewed an interview to run on Piers Morgan Uncensored Thursday.
Among the highlights was Morgan asking DeSantis for a follow-up to his comments about the former President paying hush money to a porn star.
"Well, there's a lot of speculation about what the underlying conduct is. That is purported to be it, and the reality is that's just outside my wheelhouse. I mean that's just not something that I can speak to," DeSantis said, echoing comments he made Monday in Panama City.
DeSantis also compared Trump unfavorably to the nation's Founding Fathers, in case there was any doubt there.
"At the end of the day as a leader," he said, "you really want to look to people like our Founding Fathers, like what type of character. It's not saying that you don't ever make a mistake in your personal life, but I think what type of character are you bringing? So, somebody who really set the standard is George Washington because he always put the Republic over his own personal interest."
"When we won the American Revolution, Washington surrendered his sword. (King) George III said he's the greatest man in the world if he gives up power. I think the person is more about how you handle your public duties and the kind of character you bring to that endeavor."
DeSantis also offered theories on Trump's attacks on him.
"The major thing that's happened that's changed his tune was my re-election victory."
As well, he offered a take on the sobriquet Ron DeSanctimonious, a Trump staple since November 2022.
"I don't know how to spell the sanctimonious one. I don't really know what it means, but I kind of like it. It's long, it's got a lot of vowels. We'll go with that, that's fine. I mean, you can call me whatever you want. Just as long as you also call me a winner, because that's what we've been able to do in Florida, is put a lot of points on the board and really take this state to the next level."
The interview airs Thursday, and it's entirely possible Trump will have more to say on this subject then.