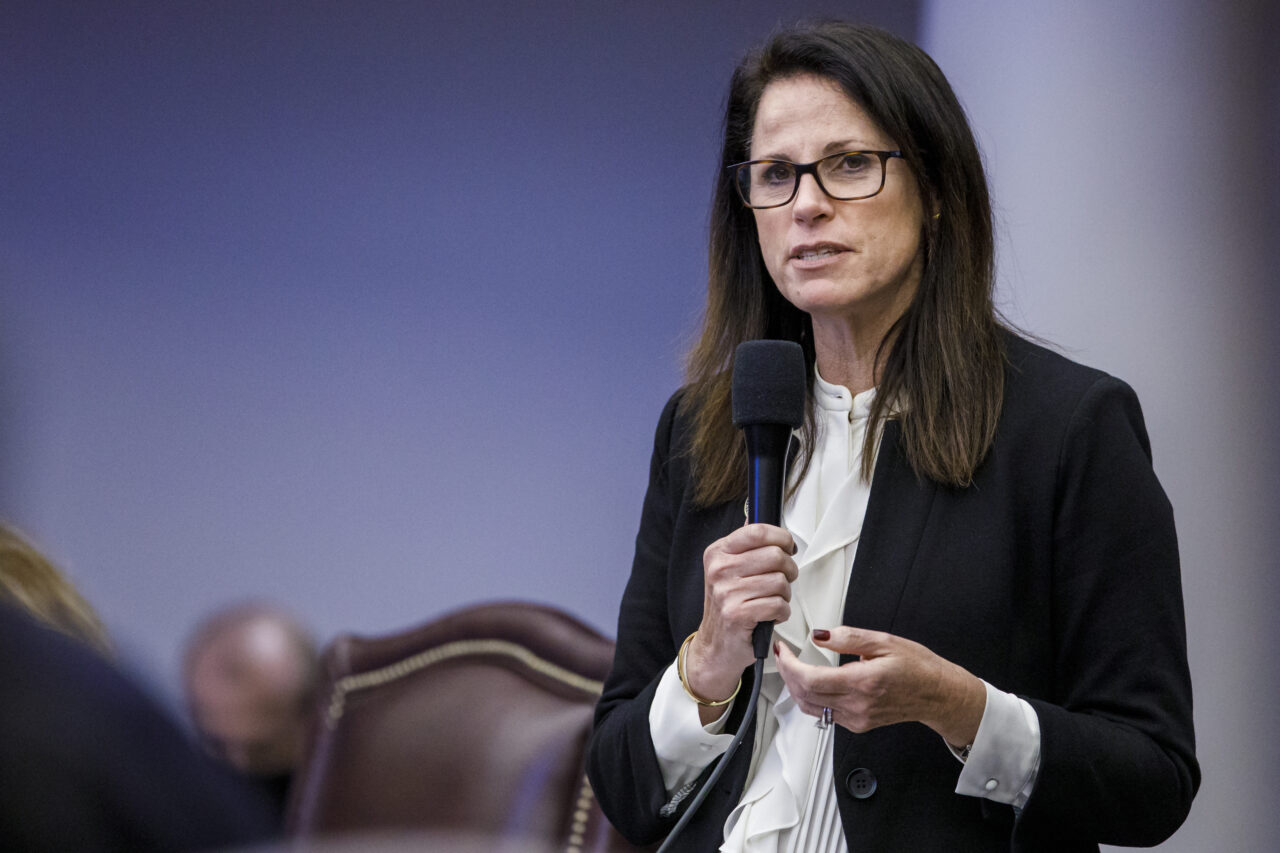 'We're seeing very aggressive use of certain drugs, and we know the innocent are being affected.'
A Senate measure removing fentanyl test strips from Florida's list of banned drug paraphernalia is now on its way to a full Senate vote after clearing a final committee.
The Senate Rules Committee voted unanimously to advance the bill (SB 164) to legalize the products, which the Centers for Disease Control and Prevention calls a "low-cost method of helping prevent drug overdoses and reducing harm."
They're not only cheap, they're versatile, according to Boca Raton Democratic Sen. Tina Polsky, the bill's sponsor. She said the strips can be used to detect deadly fentanyl in pills, powders and injectables, among other drug forms.
"Harm reduction is an evidence-based public approach widely accepted by the medical community for dealing with the opioid crisis," she said.
"In many cases, teens are dying from counterfeit prescription pills that contain fentanyl, (and) it's past time that our state joins more than 35 states led by both Republicans and Democrats that have adopted similar laws."
In 2020, more than 6,150 people died from overdoses involving fentanyl, a synthetic opioid 50 to 100 times stronger than morphine, according to the Department of Health. While that number fell to 3,210 in 2021, fentanyl still led all other drugs in Florida that contributed to fatalities. Figures for 2022 are still pending.
Those deaths would be largely preventable if people had access to fentanyl-detecting test strips. The problem is, they're illegal here. Florida law classifies fentanyl test strips as banned drug paraphernalia, even though they only test — and do not facilitate the use — of drugs.
Lawmakers in recent years have pushed to change that. Former Democratic Rep. Andrew Learned sponsored a similar version of the bill in the House last Session. This year, Parkland Democratic Rep. Christina Hunschofsky is carrying the measure (HB 165) in the House.
She called the test strips "another tool in the harm-reduction toolbox."
"They do not encourage people to use drugs. They do not prevent people from doing drugs," she told Florida Politics. "What they're there for is to prevent people from dying from doing drugs."
Polsky's bill received high marks from several of her Senate peers on both sides of the political aisle Wednesday.
Senate Democratic Leader Lauren Book of Plantation described it as "one piece in the puzzle to make sure folks across our state are being kept safe when they're in some challenges."
Sen. Doug Broxson, a Gulf Breeze Republican, agreed. He said the Legislature has "historically been very hesitant" to decriminalize drug-related tools for fear of encouraging abuses.
"But now we're entering into a new era where we're seeing very aggressive use of certain drugs, and we know the innocent are being affected," he said.
"People that had no intention of every taking an illegal drug have been impacted, and I think we're going to see more of this type of legislation in the future as the cartels (and other) entities begin to use this as a tool to terrorize our young people and adults, so … you are on the right path."
All public appearances were in favor of Polsky's bill. The only comments objecting to the bill came from Gainesville Republican Sen. Keith Perry, who said he would support it in committee but wouldn't on the Senate floor unless additional changes were made.
Perry suggested that while the aim of the bill is to legalize fentanyl testing strips — which, like pregnancy tests, only indicate whether or not a substance contains the opioid — it could inadvertently give dealers and manufacturers of illicit drugs a new way to measure how much of the substance they put in their products.
"What we can be doing is empowering dealers," he said, adding that he would only vote in favor of the bill again if it is amended to prohibit improved testing that shows the quantity of fentanyl in a given product.
Polsky said she understood his concern but that she wanted to keep the legislation more general to allow for improved technologies to be usable.
"If you could think of a way to fix it (so that it remains in place while also addressing our concern)," she said, "I'm always open."