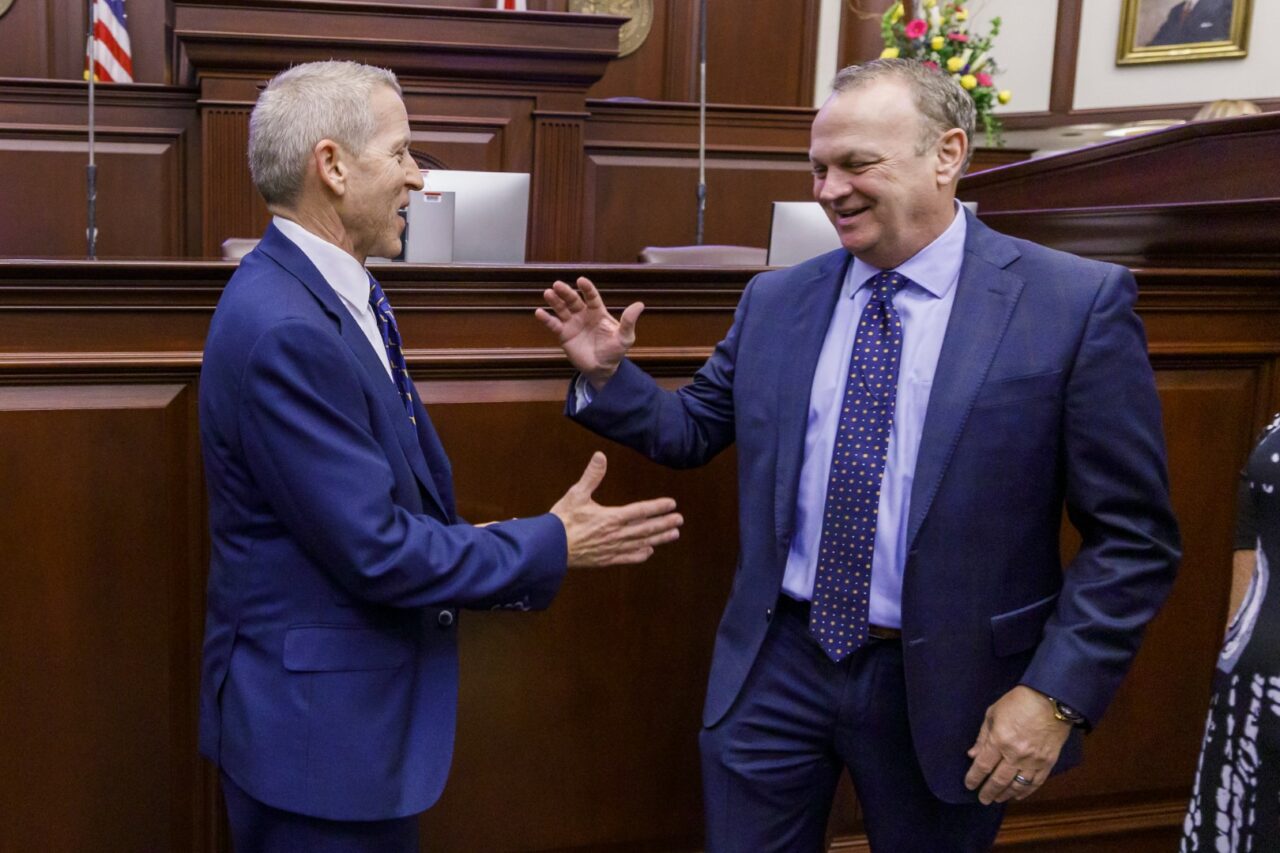 House budget zeroes out funding for VISIT FLORIDA.
Six years after a disagreement over the fate of Enterprise Florida and VISIT FLORIDA led to a budget standoff, the battle over the economic development and tourism marketing programs is back.
The House transportation and economic development budget proposal not only eliminates funding for Enterprise Florida, which House Speaker Paul Renner is seeking to remove from state statutes anyway, but also zeros out funding for VISIT FLORIDA.
"Enterprise Florida has overpromised and underdelivered for years and drains funds from higher priorities," said Renner, a Palm Coast Republican, on the opening day of the Regular Session earlier this month. "If this were Washington, D.C., it would live on forever, unchanged and unchallenged; but the Florida way requires us to retain only what works and eliminate what does not."
Enterprise Florida, which recruits businesses to expand or move to the state, often using incentives such as tax breaks or direct payments. It was created by the Legislature in 1996 as a public-private economic development agency. VISIT FLORIDA was created the same year as a similar entity to promote the Sunshine State to tourists worldwide as a unified brand.
Since taking full control of the state government in 1999, Republicans in Tallahassee mostly supported the groups as a pro-business investment in the state's economy.
But in 2017 then-House Speaker Richard Corcoran declared them to be "corporate welfare" and said giving money to companies and subsidizing one industry's marketing was unfair to other businesses and industries. He moved to eliminate the programs and didn't include funding for them in his budget.
Then-Gov. Rick Scott cherished the agencies as vital job creation tools, leading to a clash over the budget that wasn't resolved until weeks before the fiscal year was set to begin. The compromise deal included increased transparency for VISIT FLORIDA and the creation of the Job Growth Grant Fund, a pot of money used by the Governor for roads and job training projects.
Now Renner is targeting the programs again. The House budget cuts $12 million in funding for Enterprise Florida while keeping $25 million for incentives payouts for deals that were already sealed, and it doesn't include any money for VISIT FLORIDA.
The Senate's initial spending plan would give VISIT FLORIDA $80 million, a $30 million increase on the current year but short of the $100 million Gov. Ron DeSantis requested for the program in his budget proposal.
There's also a large gap in funding between the chambers for the Job Growth Grant Fund. The Senate wants $75 million while the House prefers $25 million. DeSantis requested $100 million for the program.