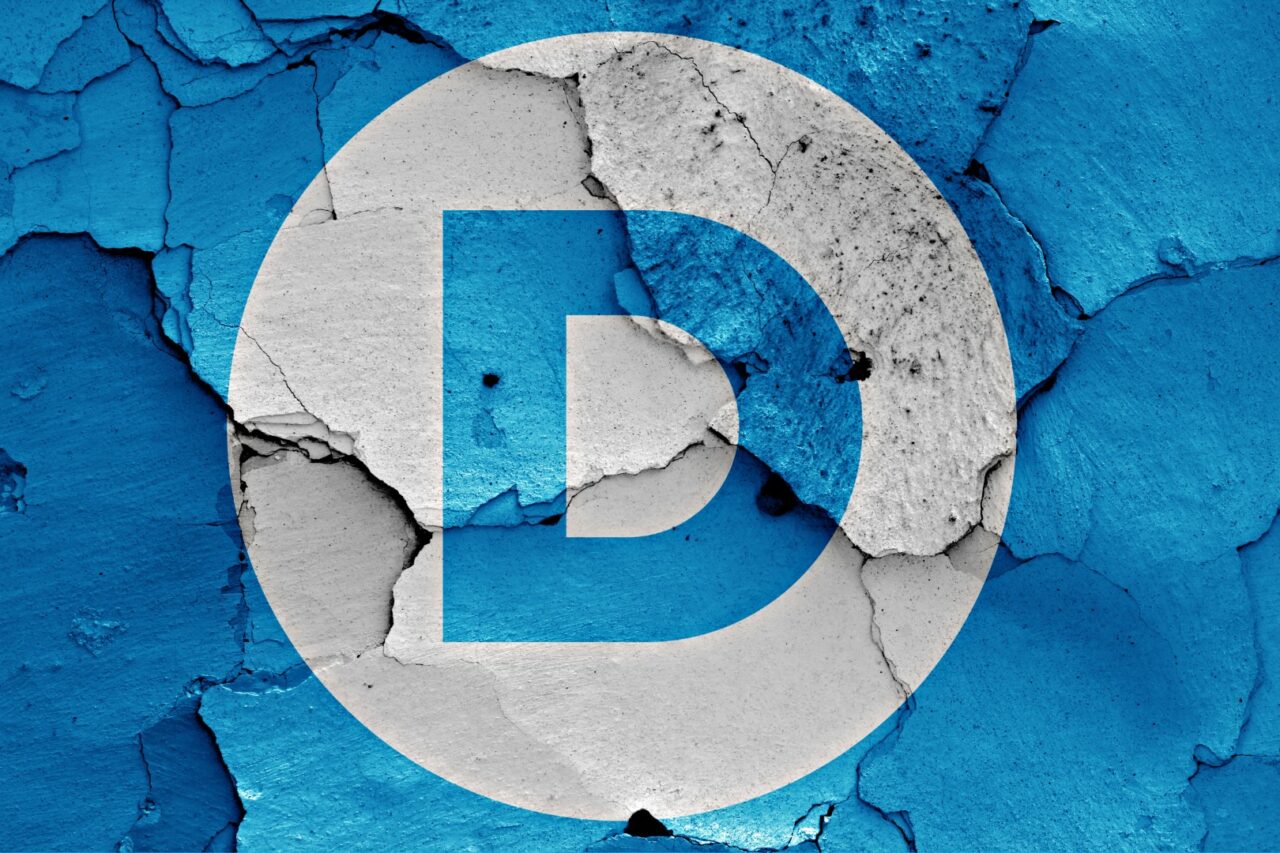 We are not on that path now, but this election in Jacksonville could help us get there.
Florida Democrats are in a bad way. By now most reading this understand the metrics: for the first time ever, a voter registration disadvantage, a gubernatorial losing streak going back to 1994, no statewide elected for the first time since the 1870s, super-minority status in the Legislature — I could go on.
Just as importantly, national politicos on both sides of the aisle are writing off what was only a few years ago considered the country's ultimate swing state. That led to a self-fulfilling prophecy in 2022: a lack of investment factored into a collapse in Democratic turnout and a landslide defeat up and down the ballot.
Florida Democrats need to demonstrate that they still have the ability to win big races in the state; that they know how to win in purple parts of the state; that they can mobilize what remains a large base of voters across the state.
Democrats in the state need a win, badly. Florida Democrats need "proof of concept," to show that they can win again and have a viable strategy to do so. An opportunity exists, though: going all-in and winning the Jacksonville mayoral election.
While this will require real financial investment, it could very well pay dividends as Florida Democrats seek resources and attempt to demonstrate the state is not off the swing state map. It's a risk, too, as the party could invest only to be defeated. But fortune favors the bold. Florida Democrats have nowhere to go but up and need to take some chances to halt their unsustainable trajectory.
After a 2010 Republican wave left Democrats similarly enfeebled, Alvin Brown's victory in the 2011 Jacksonville mayoral election set the table for a strong 2012 effort for Democrats: Democrats won the state for President Barack Obama, re-elected Sen. Bill Nelson in a landslide, and gained seats in the state House and state Senate as well as in the Florida U.S. House delegation.
Brown won thanks to a massive turnout among Black voters and running a paid media campaign that portrayed him as the centrist, fiscally moderate alternative to a far-right Republican. Not coincidentally, Democrats' strong 2012 in the state was driven by Obama and state Democrats generating massive registration and turnout among Black, Hispanic, and young Democrats while portraying now-Sen. Mitt Romney as an out-of-touch, only for the rich plutocrat.
While all campaigns are different and this is a raw description of the campaigns, the Brown victory was a key data point in keeping the Obama re-election campaign engaged in Florida and from considering the state second-tier in its reelection strategy.
New Florida Democratic Party Chair Nikki Fried is off to an encouraging start in terms of messaging on social media, drawing reactions from the typically disciplined DeSantis team. Ultimately, though, success running the state party will turn on her ability to bring national resources into the state: resources to finance the voter registration and GOTV efforts Florida Democrats need to make the state fully purple again.
A strong effort in Jacksonville, even one that falls short, could provide her the proof of concept needed to convince people outside Florida that the state is not lost.
The Democratic candidate, Donna Deegan, is a telegenic former news anchor who won over 39% of the vote in the primary, while the GOP will run Daniel Davis, a former state representative and Chamber of Commerce Executive who figures to have nearly unlimited financial resources behind him but won just 24% in the primary. Overall, with the counting not totally complete, 48% of the primary vote went to Democrats and 50% to Republicans. Traditionally, the off-year general electorate in Jacksonville is more Democratic than the primary electorate.
This is a winnable race, especially if Democratic Party efforts to turn out Black voters receive the necessary backing.
Deegan needs the resources to build a massive voter turnout operation, and she needs that investment now. She will need the resources to maintain a paid media presence that protects her from what will certainly be a negative effort on behalf of Davis, as well. Early investment is vital for the turnout operation as field and GOTV efforts require time to scale up, unlike paid media campaigns.
Whether or not the Florida Democratic Party and the Deegan campaign can pivot to this strategic imperative and fund the work that goes into it will not only factor in the results of the General Election but in the seriousness of how Florida Democrats move forward as a party.
There is a vision for Florida Democrats: we win in Jacksonville via an effective turnout campaign and strong paid media effort; this validates investment in the state among national Democratic donors; and in 2024 we — at least — pick up legislative seats while running genuinely competitive races for president and U.S. Senate.
We are not on that path at the moment, but this election in Jacksonville could help us get there.
___
Geoff Puryear has worked on hundreds of campaigns in Florida as a pollster and strategist, including Obama for America, Alvin Brown for Mayor, and House and Senate Victory at the FDP. Visit his website at gulfstrategiesgroup.com; you can follow him on Twitter @geoffpuryear.