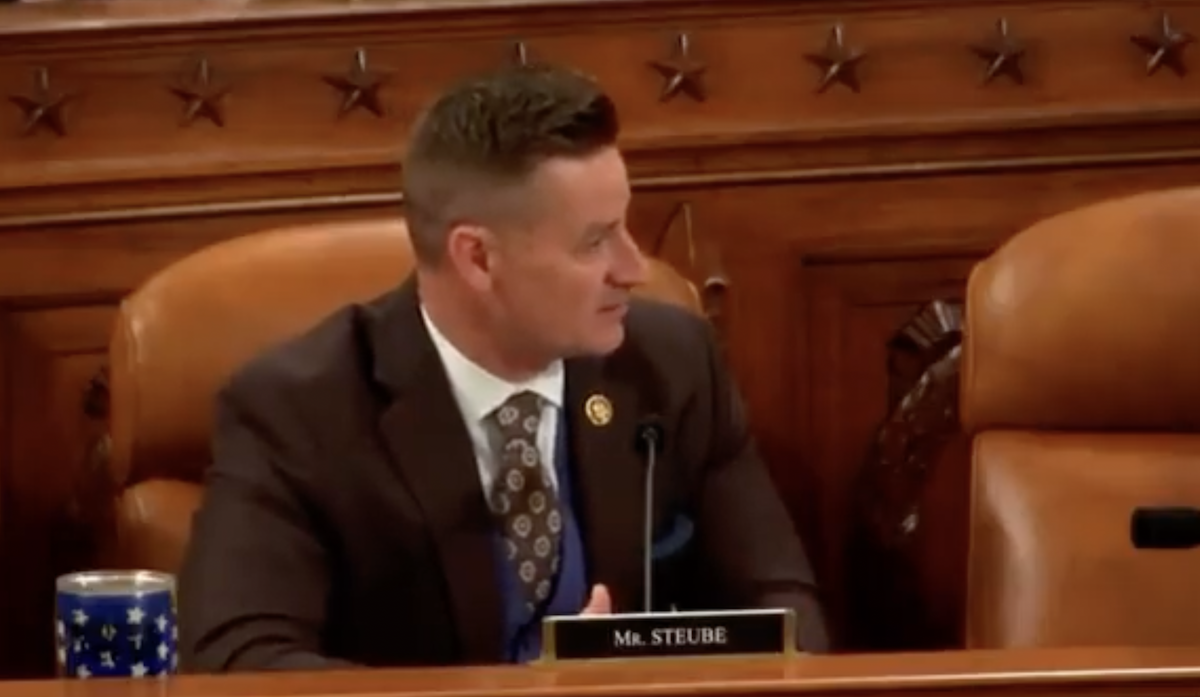 The Sarasota Republican said members on both sides of the aisle encouraged his healing.
U.S. Rep. Greg Steube has returned to congressional hearings in Washington, months after a high fall sidelined the Sarasota Republican.
The Congressman attended his first House Ways and Means Committee. The third-term Representative landed a spot on the committee in January. But days later, he fell 25 feet off a ladder while doing tree maintenance at his home.
"It's weird to be on a committee for two months and not step foot in the actual room," Steube said at the committee.
House Ways and Means Chairman Jason Smith, a Missouri Republican, noted Steube's first appearance in front of many colleagues happened earlier this week, during a three-day retreat for GOP House members in Orlando.
He alluded to the fact a staffer for U.S. Rep. Vern Buchanan, a Longboat Key Republican Smith beat out for the Ways and Means gavel, was actually the one to alert authorities to Steube's fall. Steube actually gave his guest ticket to the State of the Union address, which Steube could not attend because of his injuries, to that staffer, Darrell Woodie.
"Earlier this week, we were at the Republican retreat and I don't think there was a dry eye in the room whenever Greg gave his testimony of the miracle that happened that day with Rep. Vern Buchanan's staffer that actually saw him at the accident and was able to call the paramedics and how everything worked right," Smith said.
He also recalled that immediately after Steube's release from Sarasota Memorial Hospital, he was on the phone with the Ways and Means leader concerned about his new committee assignment.
"As an example of Greg's passion for this committee and hard work, he was out of the hospital just a few days calling me saying, 'Can I still get on my subcommittees? Can you help me get on the right subcommittees?' While he was laying with a neck brace and everything else," Smith recalled.
Steube said he's been treated well by GOP leadership as he remained at home recovering.
"I want to thank the chairman for his understanding and for our leadership that was very understanding of me going through the process to heal," Steube said.
Even Democrats were enthusiastic to welcome the conservative Congressman's return to Washington.
"We're delighted you are back," said U.S. Rep. Richard Neal, ranking Democrat on the Ways and Means Committee. "I want to say that the Democrats caucused and we unanimously wished you a speedy recovery."
That didn't go unnoticed by Steube, who said he felt the love from throughout the House.
"I want to thank my colleagues on the other side of the aisle," he said. "Quite a few of you reached out to me during that time. That was a blessing and it shows that we are all human up here and we're all up here to do what we've been called to do."