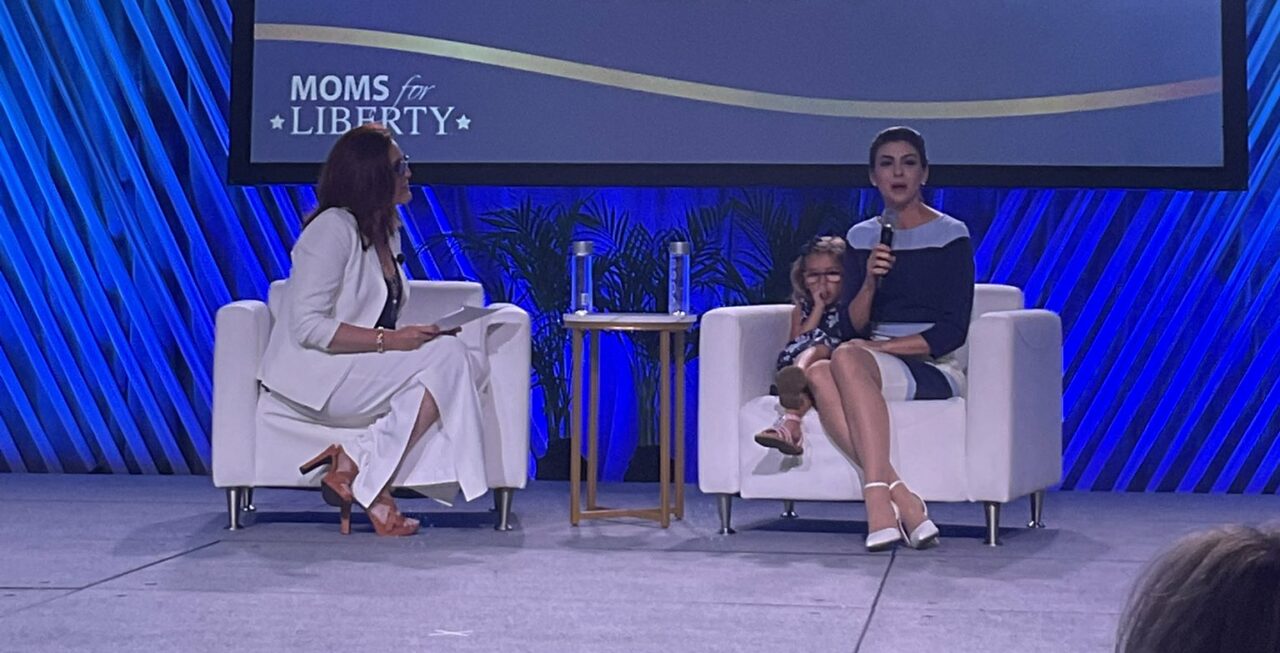 The bill has no path in the Senate.
The Republican-controlled U.S. House of Representatives muscled through a Parental Rights in Education bill Friday, and Moms 4 Liberty is framing that as the latest sign of momentum.
Moms for Liberty co-founders Tiffany Justice and Tina Descovich said, "Today, the US House took bold action in support of American parents with children in the public school system. Parents have fundamental rights to speak up, be involved and ask questions of their child's public school leaders and school boards. Parental rights do not end at the classroom door."
They conceded that the House bill will not become the law of the land before at least 2024, however, with Senate Majority Leader Chuck Schumer calling the bill a "dead end" and saying the House was dominated by "hard right MAGA ideologues," as reported by the Associated Press.
"It is dumbfounding that the involvement of parents with their child's education has become  partisan issue. And, it is disheartening to hear that this issue is so political the US Senate will not even take up this bill," Justice and Descovich added.
"I am proud that our Moms for Liberty members are already hard at work in 13 states across the U.S. to pass a parental bill of rights. Next year, we plan to add a dozen more to this list – following in the path of Gov. Ron DeSantis who is a trailblazer on this issue in Florida.  We know that all Americans are winning when our elected representatives are focused on parental rights in education."
The bill passed by just five votes, 213-208, with five Republicans against the legislation. Much like the Florida legislation, the House bill would "require schools to publish course studies and a list of books kept in libraries, as well as affirm parents' ability to meet with educators, speak at school board meetings and examine school budgets," the AP notes.
—
The Associated Press contributed reporting.