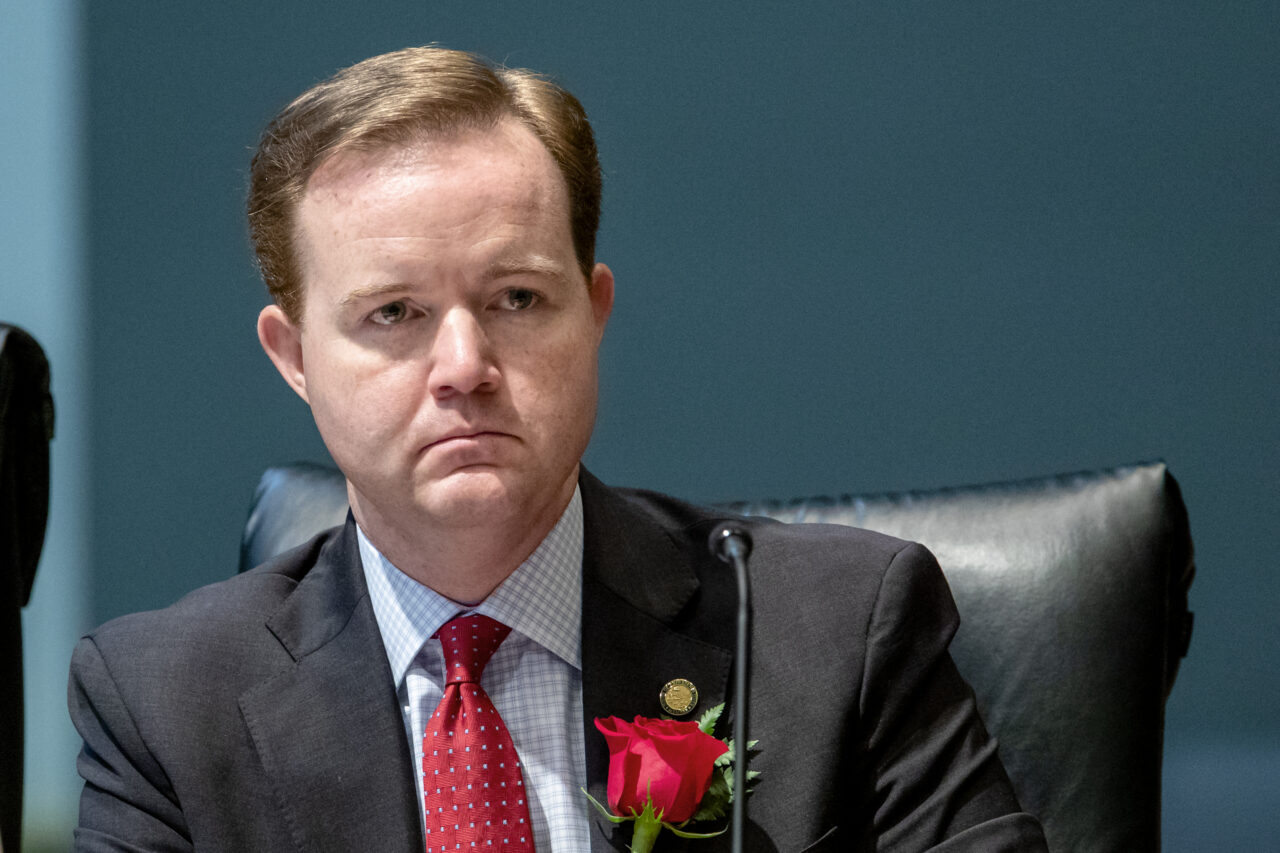 'If JEA and its hardworking employees are put at-risk, I will strongly push for defeat of the bills.'
A Senator from Jacksonville is watching closely legislation in the Senate and House that locals worry could impact JEA
Bills filed by Sen. Jonathan Martin and Rep. Demi Busatta Cabrera (SB 1380, HB 1331) would subject municipal utilities that provide service to customers outside of city limits to regulation by the Public Service Commission (PSC), the state's utility regulatory body.
Sen. Clay Yarborough, a Republican elected in 2022, says he's not going to let the local utility be hurt by this legislation.
"I communicated concerns to the Senate sponsor of SB 1380. The House version of the bill, HB 1331, was recently amended and appears to alleviate the main concerns, but legal staff is still reviewing. If JEA and its hardworking employees are put at-risk, I will strongly push for defeat of the bills," Yarborough said Saturday.
The legislation could impact Jacksonville, which has a municipal owned utility responsible for a yearly "contribution" to the city's General Fund. In the current fiscal year, that payout exceeds $122 million, reports WJXT.
Currently, PSC does not oversee municipal utilities and primarily regulates investor-owned utilities. In addition to giving PSC authority over municipal utility operations, the bills would set limits on how much money utilities could transfer to the general funds of the city government that own them as well as specifying how those funds may be spent.
Per a committee analysis of the House bill, the legislation is designed to cramp local governments' budgets: "The bill will likely have a negative fiscal impact on local governments which own and operate water or wastewater utilities, as it reduces the maximum amount that municipal water and sewer utilities can charge customers outside the municipal boundaries."
One Jacksonville legislator, Rep. Wyman Duggan, contended during a committee hearing that local governments "can utilize those funds that come in from the municipal utilities as a way to avoid raising taxes on their constituents because they're raiding the piggy bank of the utility." Asked about his position by the conservative Eye on Jacksonville, Duggan said the legislation was mainly targeting Gainesville Regional Utilities.
The Eye on Jacksonville report notes concerns inside City Hall also. City Council Auditor Kim Taylor warned that "while the details are unclear, what is clear in the proposed legislation is that municipal utilities would lose their existing independent authority to set their own utility rates, terms and conditions of service that each municipal utility's locally-elected officials deem appropriate to meet their local needs."
City Councilman Matt Carlucci worries that the bill subverts local authority.
"I'm just over it. The JEA belongs to citizens and the ratepayers of Jacksonville, not a handful of legislators over in Tallahassee where we can't see what they're doing or their deliberations," Carlucci told WJXT.
The veteran Republican Councilman, elected to a second term without opposition this year, amplified those concerns on Twitter.
"House of reps & Senators are poised to pass HB 1331 & Sen. Bill 1380 which lead to privatization of our JEA! If our local Reps & Senators support, privatization of our JEA is at HIGH risk. Also a huge hit to the COJ budget. Our reps & senators must oppose & support home rule!"
He seemed somewhat more confident Saturday, however.
"Good news is that JEA has a strong presence of execs in Tallahassee trying to keep Jacksonville's public utility out of harm's way. This is not over yet, but they are making progress."
—
Florida Politics' Drew Wilson contributed reporting.