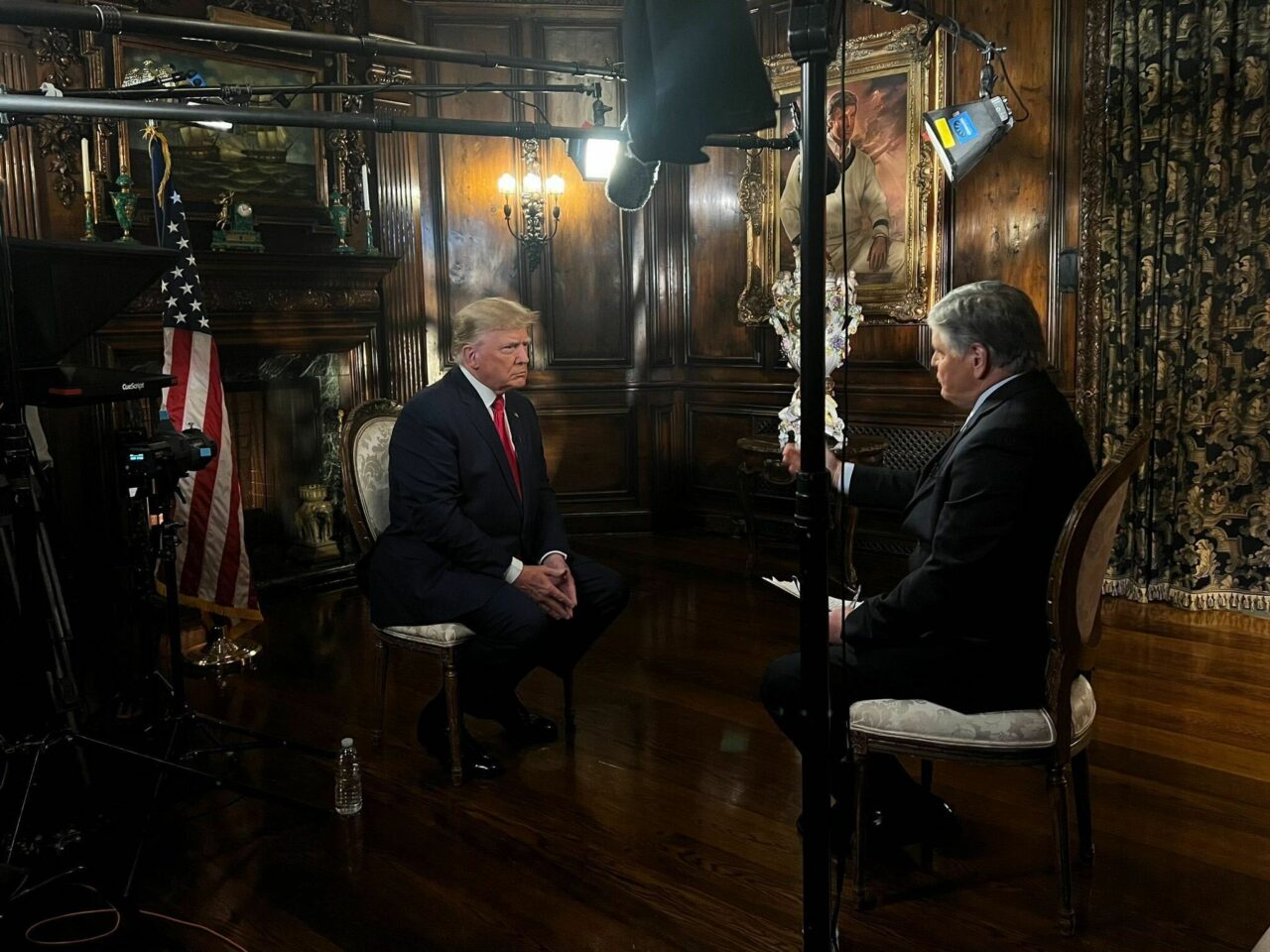 The former President skewered DeSantis in an interview with Sean Hannity.
Donald Trump had more choice words about Ron DeSantis Monday night, saying they were "not friends" at any time and lamenting ever backing him.
During an appearance on Fox News' "Hannity," the former President went after the Florida Governor yet again on the matter of the former President's endorsement of DeSantis in 2018, working in a few new lines amid familiar refrains.
Among the new claims: a suggestion that DeSantis would be slinging pizza pies without his backing five years ago.
"I got him the nomination. By the way, he could have never gotten the nomination. He would be working in either a pizza parlor place or a law office right now. OK?"
Trump also claimed DeSantis wrote his endorsement, which the then-President said he had to rewrite.
"I said, 'OK.' I gave him a nice endorsement. I said, 'You write out what you'd like and let me see it. He wrote it out. I thought it was terrible. I changed it and made it great. And I gave a great endorsement. From the moment I pressed that button, he blew the guy away. The race was over."
The endorsement was brokered despite Trump's well-documented misgivings, which he offered more alleged detail about to Hannity.
"I said, 'Ron, you're so far behind. I can't imagine that if you got George Washington's endorsement combined with the great, great Abraham Lincoln. If you had their endorsements, I don't think you could win, right?'"
Trump also rhapsodized about Adam Putnam, saying that the "Secretary of Agriculture" was "actually the second-highest position in Florida."
"They were already buying furniture for the Governor's Mansion," Trump contended.
The former President also claimed he had to buoy DeSantis' spirits in the face of the challenge posed by Democrat Andrew Gillum in the General Election.
"And there was no way Ron was going to beat Gillum. So he got the nomination. But there was no way because this guy was gonna be the future of the Democrat party. And I said, 'Ron, you can beat this guy. Let's go,'" Trump contended.