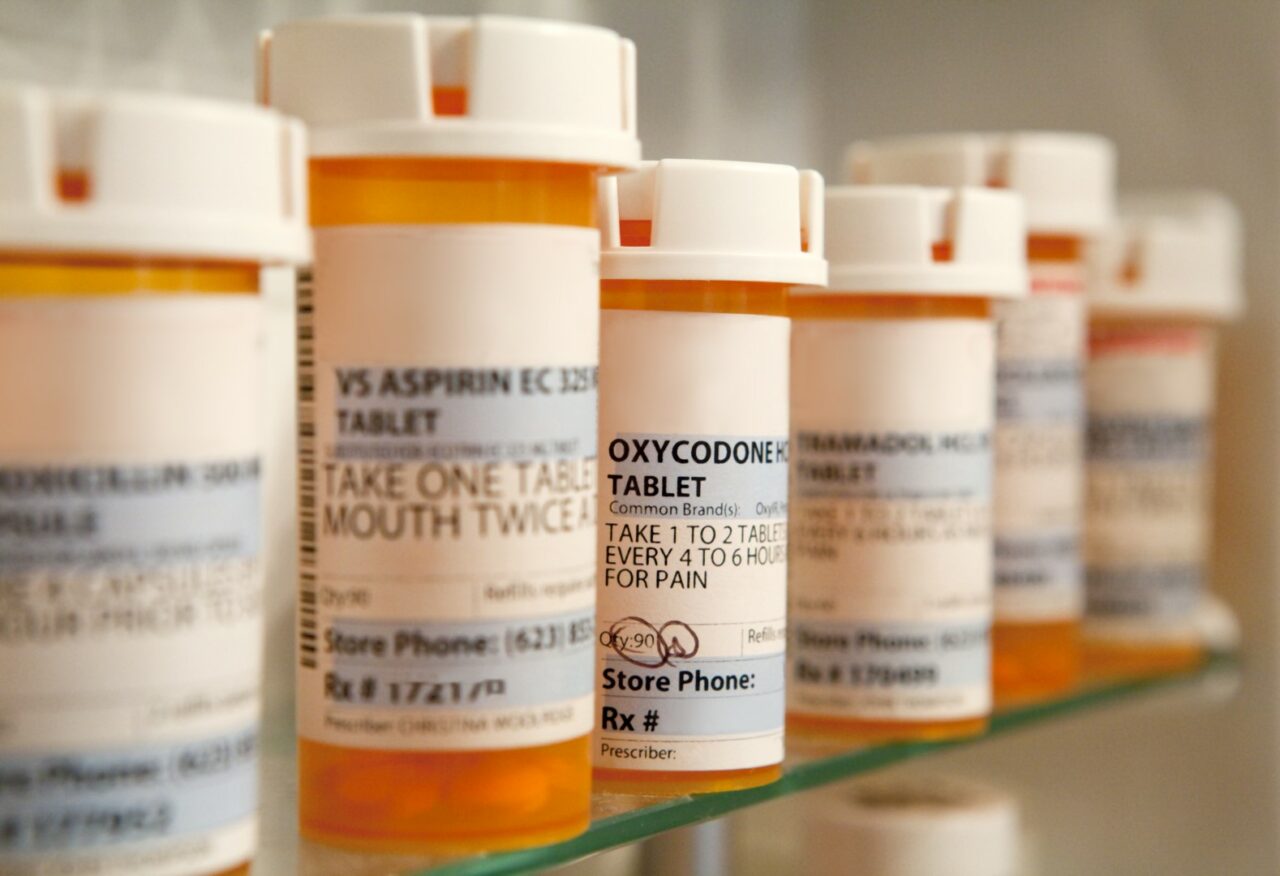 CVS Health says the bill doesn't do enough to address the rising costs of prescription drugs
A high-profile health care bill and top priority for Gov. Ron DeSantis cleared a Senate panel Monday while its counterpart is teed up for consideration by a House committee Tuesday.
Members of the Senate Health Policy Committee voted unanimously to advance a pharmacy benefit manager (PBM) bill (SB 1550) to the Senate Fiscal Policy Committee after tagging on multiple amendments.
The bill pits the pharmacy industry and the DeSantis administration against pharmacy benefit managers and business groups. PBMs are hired by business and insurance industry interests to negotiate with pharmaceutical manufacturers, earning them a "middleman" moniker. According to a staff analysis of the legislation, there are currently 71 PBMs registered in Florida.
Committee testimony was overwhelmingly in support of the bill.
EMPOWER Patients coalition member and Florida Pharmacy Association CEO Helen Sairany issued a statement thanking DeSantis and the bill's sponsor, Sen. Jason Brodeur, "for taking on these corporate giants and standing up for the little guys" and pushing for what she called "long overdue" changes.
"Opportunistic PBMs manipulate innocent patients — everyday men and women who rely on prescription drugs to relieve their pain or cure their illnesses — through egregious practices and pressure tactics, like steering, which often makes accessing medication more inconvenient, time-consuming, and expensive," Sairany said. "These middlemen don't provide a single health care service, and yet they're calling the shots, compromising patient care so they can continue increasing their already exorbitant bottom line."
While supportive of the amended bill, FPA member and Jacksonville pharmacist Kevin Duane said the amended bill no longer requires PBMs to reimburse pharmacists for the costs of the drug.
"No pharmacy or pharmacy owner should go out of business because the PBM unilaterally decides to pay an arbitrary amount for a drug that is below the market's actual price to obtain that same drug," he told committee members. 
The managed care plans and PBMs, though, think deleting the mandate is an improvement. Nevertheless, the bill still requires PBMs to accept all pharmacies into their networks and bans PBMs from requiring people to use mail-order pharmacies. 
Those are some of the reasons why the industry continues to have concerns with the bill.
The bill will "increase drug costs for working families, small businesses and seniors, including those on Medicare, which the bills seek to regulate. At the same time, the bill does not do enough to address the high and rising prices set by big drug companies," CVS Health spokesperson Phil Blando said in a statement shared with Florida Politics. "We look forward to working with Gov. DeSantis and lawmakers throughout the Legislative Session to help protect Floridians' access to high-quality, affordable pharmacy benefits."
This is not the first time the Legislature has wrestled with regulating PBMs, but it is the first time the Governor has joined the fray. DeSantis, who is expected to run for President, has spent most of his time to date championing a Canadian prescription drug importation program as a way to lower costs for consumers.
But President Joe Biden's administration has refused to sign off on Florida's request to make the importation program a reality.
DeSantis in January said he wanted more regulations on PBMs to "rein in" their influence on drug costs. This year's proposed legislation would ban PBMs from requiring their customers to use mail-in pharmacies and, moreover, give all pharmacists a guaranteed drug acquisition cost.
The conservative group Americans for Tax Reform, meanwhile, has flagged concerns with the bill. In a letter dated March 14, ATR President Grover Norquist said the bills were "well-intentioned" but would "end up resulting in negative consequences for the people of Florida," including potentially higher prescription drug costs.
"HB 1509 and SB 1550 would not productively reform PBMs or provide for any useful advantages to drug pricing. Instead, these bills would undermine competitive forces in the marketplace, hurting consumers and small businesses across Florida," he wrote. "Despite the good intentions behind this bill, it would end up cutting off businesses and consumers from cost-saving options and ultimately increase healthcare costs for thousands of Floridians while providing no benefit to taxpayers and the public."