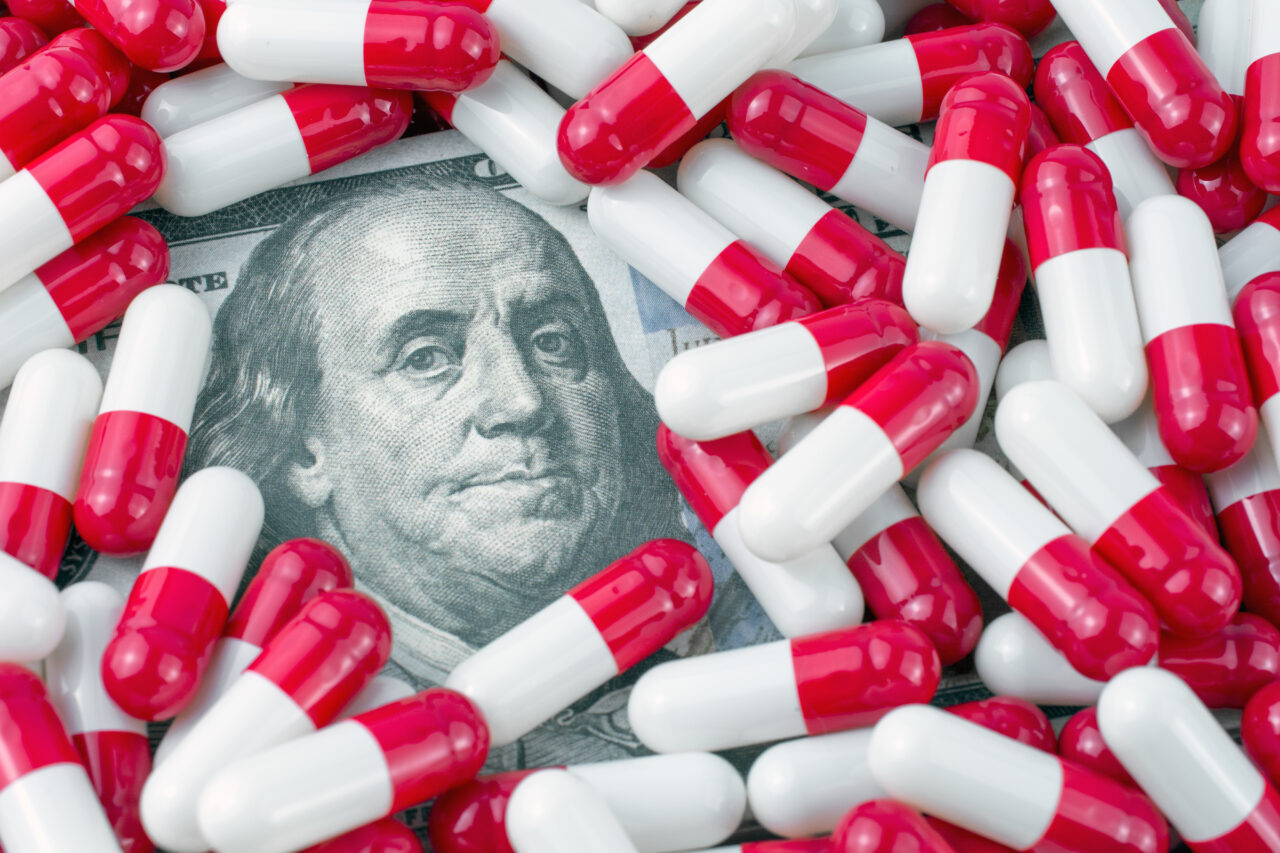 The organization said they could result in higher prices.
The conservative group Americans for Tax Reform (ATR) is taking aim at one of Gov. Ron DeSantis' top health care priorities.
In a letter to members of the House Health & Human Services Committee, ATR President Grover Norquist railed against proposed legislation (HB 1509, SB 1550) that would impose further regulations on pharmacy benefit managers.
Pharmacy benefit managers, or PBMs, negotiate with drug manufacturers on behalf of insurance companies to purchase drugs at reduced prices or promise additional rebates.
They have been pejoratively referred to as "middlemen" due to "spread pricing" — a term describing the practice of charging an insurer one price for a drug and paying the pharmacy a lower cost while pocketing the difference.
Lawmakers have considered numerous bills in recent years that would crack down on PBMs, or otherwise minimize their impact on prescription drug costs.
In 2018, lawmakers approved a bill requiring pharmacies to inform customers of the availability of cheaper, generically equivalent drugs. It also prohibited PBMs from putting "gag clauses" and "clawbacks" — provisions prohibiting pharmacists from talking about drug pricing with patients and allowing PBMs to rescind money previously paid to pharmacies — in pharmacy contracts.
And last year, DeSantis signed a bill that outlined and revised how PBMs can audit pharmacies and established a route for businesses to appeal certain findings, among other things.
In January, DeSantis said he wanted more regulations on PBMs to "rein in" their influence on drug costs. This year's proposed legislation would ban PBMs from requiring their customers to use mail-in pharmacies and, moreover, give all pharmacists a guaranteed drug acquisition cost.
The bills also require drug manufacturers to report to the state when, within a 12-month time frame, there is a price hike of 15% or more in the wholesale acquisition cost of prescription drugs that cost $100 or more and are needed in a normal course of treatment that is less than 30 days.
The reporting requirements also apply if acquisition costs increase by more than 40% over a three-year period.
In Florida, PBMs are currently only required to pay $5 and register with the state Office of Insurance Regulation. SB 1550 would require PBMs to obtain certificates of authority (COA) in order to operate in the Florida marketplace.
Unlike a registration, the state can rescind a COA. PBMs that don't comply with the COA requirement by Jan. 1, 2024, can be fined $10,000 a day.
In a letter dated March 14, Norquist said the bills were "well-intentioned" but would "end up resulting in negative consequences for the people of Florida," including potentially higher prescription drug costs.
"HB 1509 and SB 1550 would not productively reform PBMs or provide for any useful advantages to drug pricing. Instead, these bills would undermine competitive forces in the marketplace, hurting consumers and small businesses across Florida," he wrote.
"For example, HB 1509 and SB 1550 would restrict patients' ability to receive prescriptions through the mail, which is often the lower-cost option. Despite the good intentions behind this bill, it would end up cutting off businesses and consumers from cost-saving options and ultimately increase healthcare costs for thousands of Floridians while providing no benefit to taxpayers and the public."
HB 1509 is scheduled to go before the House Health & Human Services Committee when it meets Tuesday. The Senate bill is scheduled to be heard in the Health Policy Committee Monday at 3 p.m.