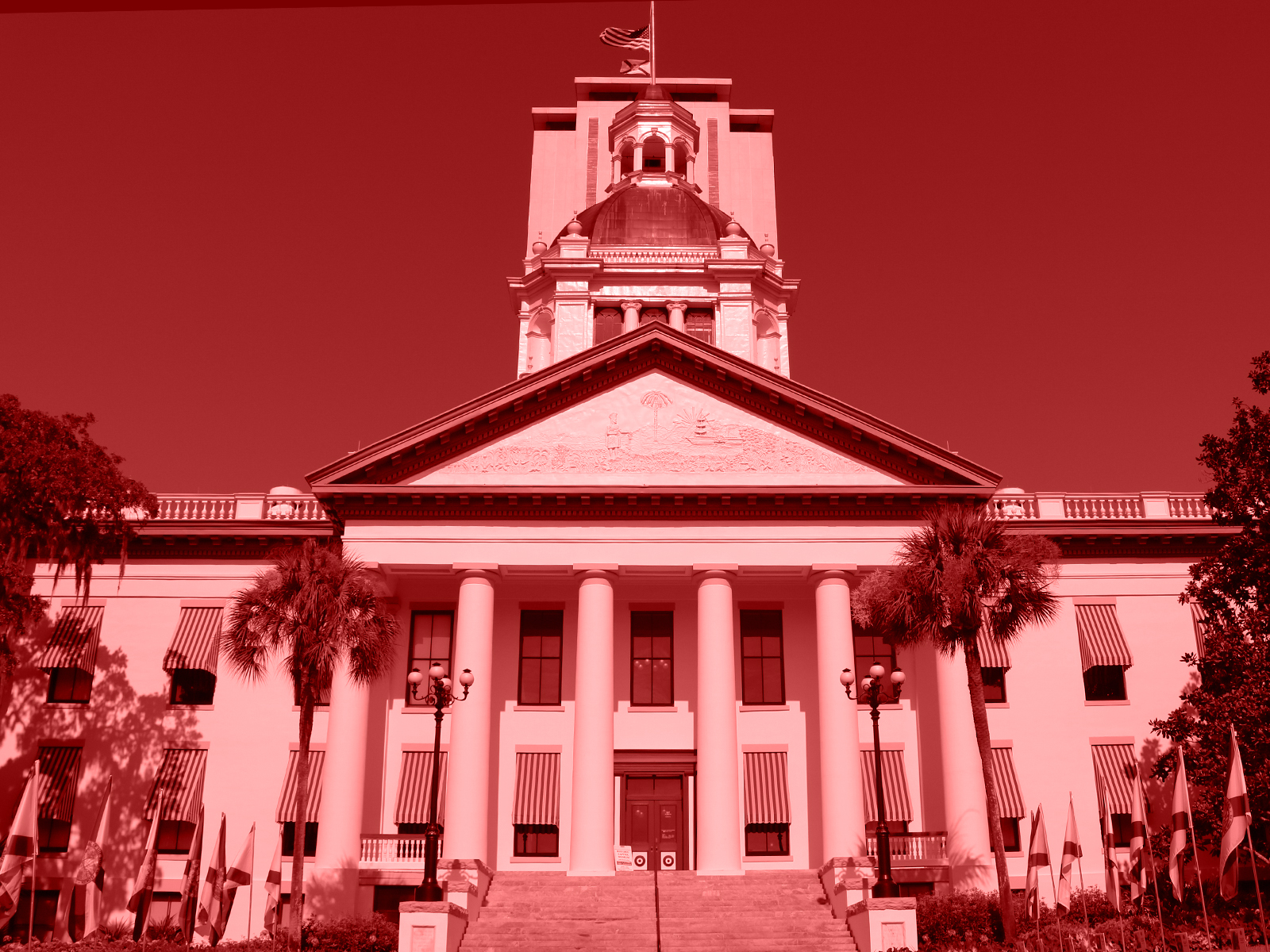 What's inside? All things Session.
Sixty Days — A prime-time look at the 2023 Legislative Regular Session:
The Last 24
Gov. Ron DeSantis signed legislation making private school vouchers available to all, regardless of income. The legislation (HB 1) was approved on the Senate floor last week. Democrats' efforts to introduce growth caps, set up income limits or demand more reporting from private schools getting public money were rebuffed, and the legislation passed largely as originally proposed. DeSantis, at the bill signing held at Christopher Columbus High School in Miami, a Catholic school, credited the introduction of school choice 25 years ago with the overall improvement in student performance throughout the state. That was echoed in the remarks of House Speaker Paul Renner, who made it clear that this was his top legislative priority. Here's your nightly rundown.
Put it on the tab: The ink was hardly dry on the voucher bill when Democrats warned of looming disaster because of "reckless" spending with precious education dollars.
Fix the cracks: A bill (HB 541) targeting auto glass repair lawsuits rolled closer to a House floor vote after clearing its penultimate committee stop on a party-line vote.
Early retirement: An amendment to the House's proposed budget could allow Florida's first responders to access full retirement benefits sooner.
Pay bump: House subcommittee gave the green light to a bill (HB 1299) that would increase reimbursement rates for expert medical witnesses testifying in workers' comp cases.
Red vs. Blue: A bill (SJR 94) that would have voters decide in the 2024 Election whether School Board candidates should declare a party affiliation took another step forward.
No crypto: One week after DeSantis called on the Legislature to ban the use of any central bank digital currency, a House panel passed a bill (PCB COM 23-02) to do just that.
Move over: A Senate panel approved legislation (SB 464) that would make it illegal for drivers to linger in the left lane while cruising down the highway.
No bueno: Tampa area officials who met with Cuba's U.S. Ambassador would be officially condemned under a resolution (SR 1728) filed in the Senate.
Reuse it: The potential to reuse a phosphorus byproduct in transportation construction projects is closer to reality after bills (HB 1191/SB 1258) specifying such passed panels in the House and Senate.
Skate on: A bill (SB 1458) that would affirm legislative intent on roller-skating at one's own risk glided through its first Senate stop.
TBYEBYE: The Tampa Bay Area Regional Transit Authority (TBARTA) is closer to being a remnant of the past after the full House approved a bill (HB 155) to dissolve the agency.
Quote of the Day
"This is a move to make people's dreams a reality."
— Gov. Ron DeSantis, signing the universal voucher bill.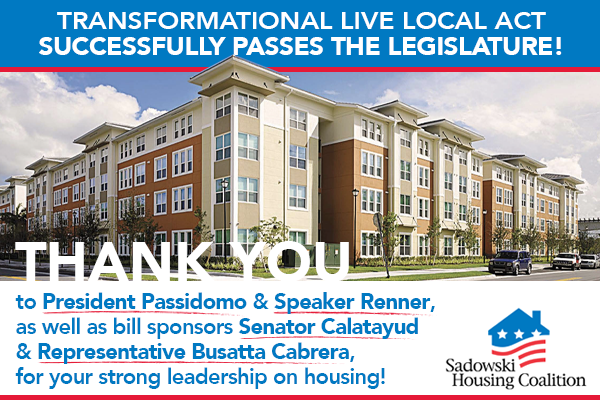 Bill Day's Latest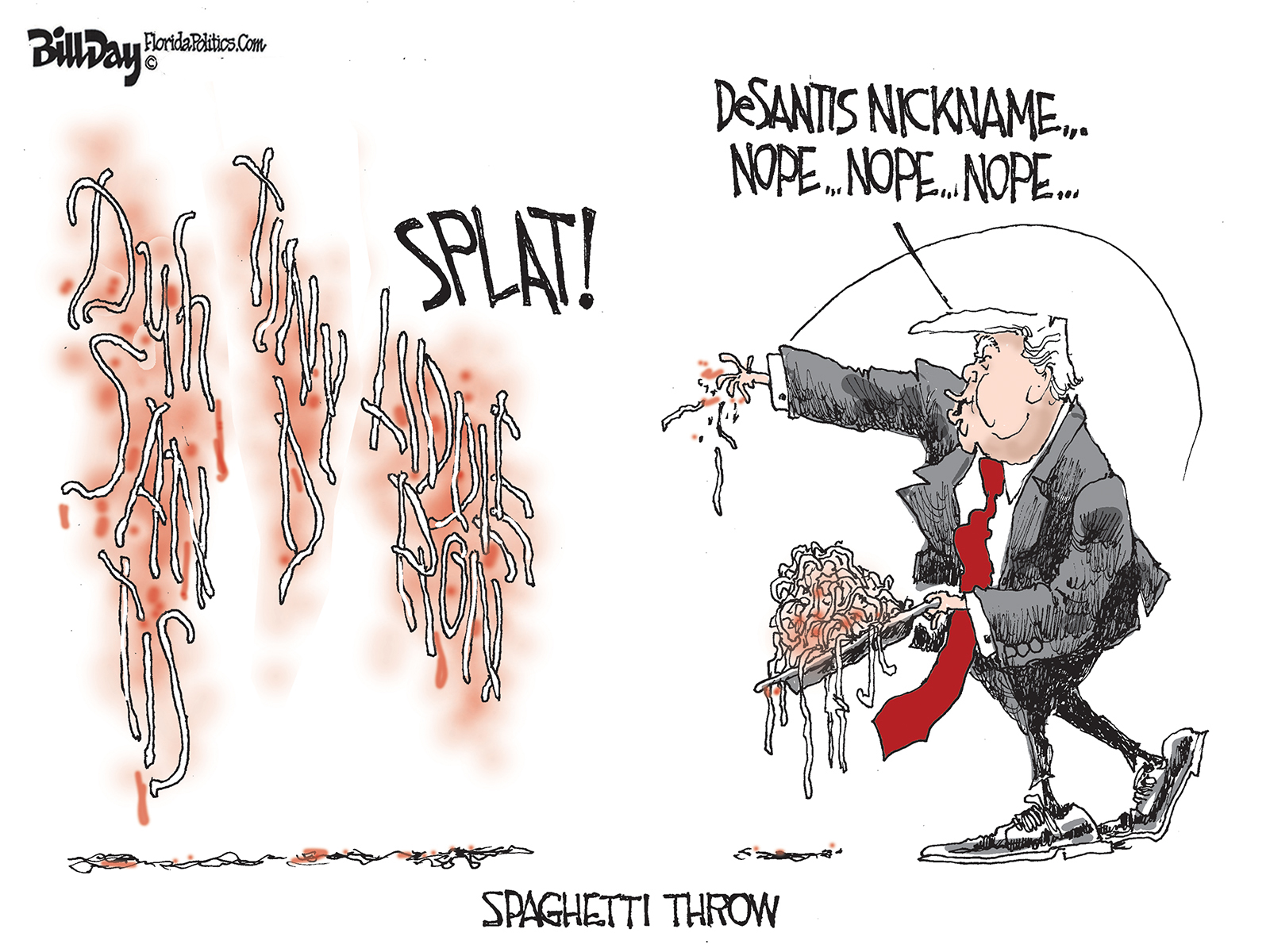 3 Questions
The Florida-centric 2024 Primary got The Atlantic treatment today, with political reporter Helen Lewis dropping "The Magic Kingdom of Ron DeSantis," a study of Sunshine State politics months in the making. Over two visits to Florida, Lewis fled a hurricane, watched a rocket launch and attended a gubernatorial inauguration. Florida is the place to be, she said, especially with the top two Republicans in the field calling it home.
Q: What lured you to Florida to spend the type of time required for this article?
Lewis: Florida is the crucible for American politics on the right. It is the most interesting place to be if you want to understand the energy that is currently flowing through the Republican Party. The fortune and reversal of Ron DeSantis and Donald Trump has been already over the last couple of months a really interesting story. It was great to be in Florida, during the Midterms. When DeSantis' style could not have been higher. He was the new coming hero. He swept this election. He performed incredibly well. He was in his absolute pomp and then to watch over the last couple of months as he's run into Trump, who has come to come out of Mar-a-Lago and to see him facing that level of challenge. What DeSantis has done in Florida in terms of his command of the Legislature is incredible. His command of executive powers is extraordinary. But this is the greatest test ever. How do you face down a unique politician in the history of the Republican Party, one who, on paper, Ron DeSantis should beat, but it's going to be incredibly difficult for him to beat?
Q: Is there anything you learned about Florida politics that you weren't expecting?
Lewis: I was surprised just how many powers the Florida Governor has and the extent to which the Sunshine laws should allow scrutiny of the government, but how little respect or enthusiasm Ron DeSantis has for them. He's certainly not a politician who welcomes scrutiny and criticism. So those things both really surprised me. I know you get these press releases from the DeSantis team about appointing three people to the Board of Chiropractic Medicine and the Waste Management board and things like that. It is a position with a huge power not held by other governors, but he's used them to the absolute fullest. The other thing anybody who covers Ron DeSantis will tell you is that the circle is incredibly tight around him. He's boasted about the fact that they don't leak. That, again, is now a real weakness. He released a book that was both his prospectus for government and also designed to show the real man inside, but the details are really incredibly skimpy in terms of humanizing him. He doesn't yet have a story that is anything unexpected. He's tried to craft a mythology out of, 'I went to Harvard and Yale and came out more conservative than before.' But there isn't as yet this kind of great American fairy tale to the idea of him becoming President.
Q: You allude in the article to the appeal DeSantis, and to some degree, Trump, have found with Latin American voters in Miami-Dade. As an international observer, what do you make of the way voters seem attracted to strongman politics?
Lewis: The appeal of authoritarianism is clear right now, which is in a world that seems incredibly chaotic and unstable and things are changing very fast, it offers simple solutions. One of the people I was interviewing said to me, 'Look, if it's strongman politics, you know who you have to be on the right side of. If you're in with that guy, you're all good.' In some ways, it's a very unfair experience in politics, but it's also one that's more easily understandable than feeling that you're facing up to some nameless bureaucracy that you have no control over. The appeal of that kind of politics in a chaotic and unstable world shouldn't be underestimated. That's the same kind of appeal someone like Viktor Orban in Hungary has offered. You look at these demographic changes in Europe and he says, 'I'm here to protect you, you know, I will stand up to the EU (European Union).' You see Tucker Carlson going over and hosting his show in Hungary. Chris Rufo is in Budapest at the moment. Viktor Orban is offering his what he calls a liberal democracy. He's winning elections, but what he does with that power is fundamentally illiberal. The feeling in America was that the appeal of that kind of politics had receded after Trump. I'm not sure that's true. Authoritarianism scholar Karen Stenner calls it the appeal of oneness and sameness. That was something that came out in reporting in Florida, the idea of 'We must have freedom,' but not for other people to have freedom. If you want to take your kids to a drag show, no, that's not a freedom that we approve. Give your kids a gun; that's freedom. What you actually want is everybody to be like you, and you want to have a kind of feeling of reassurance that you're among people who are sympathetic to you.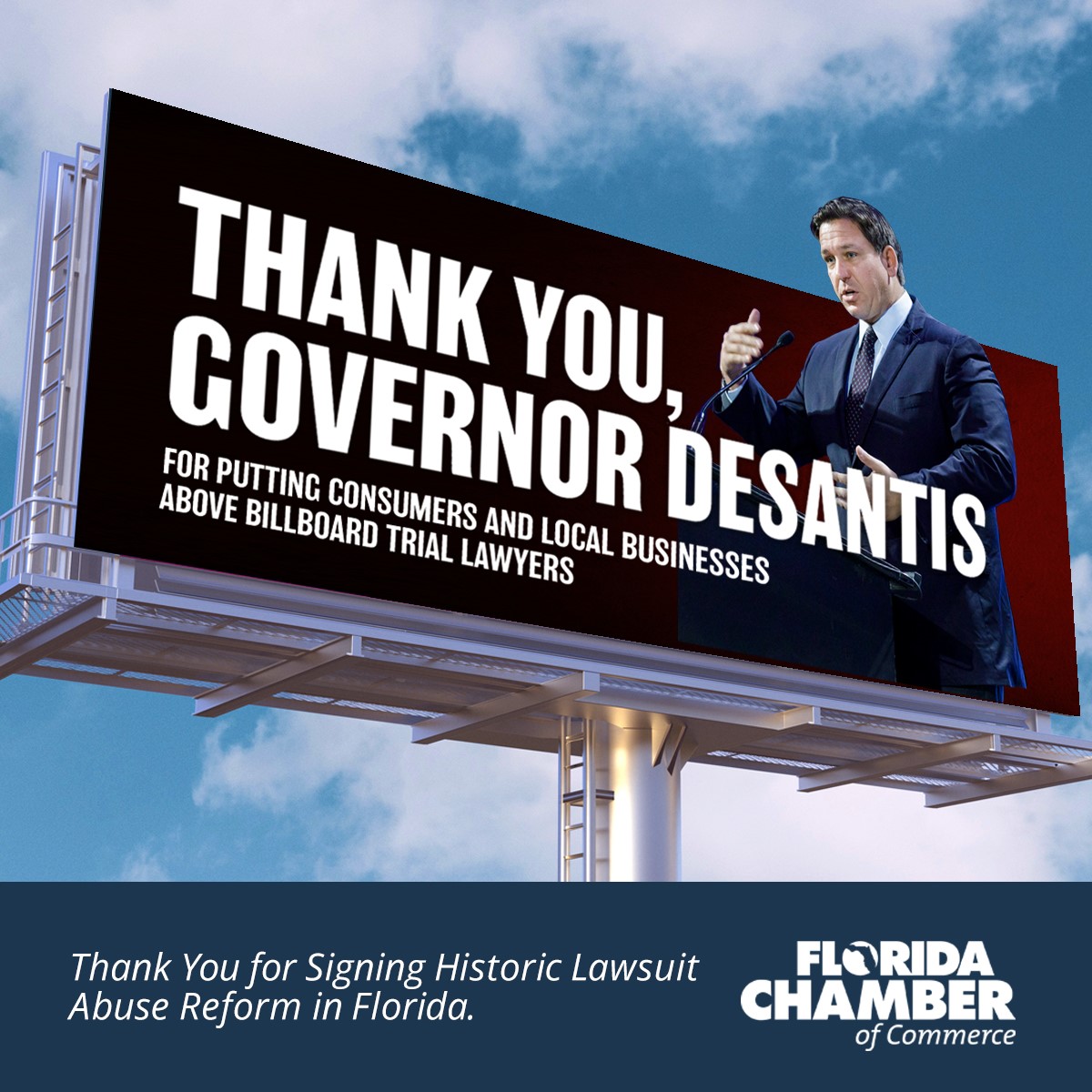 Lobby Up
Two Florida teams remain in what The New York Times aptly describes as "The Final Four that nobody could have expected."
Florida Atlantic and the University of Miami are only the third same-state pairing to make the Final Four in the past three decades — the others were the University of North Carolina and Duke last year and Kentucky and Louisville in 2012.
And since FAU and The U are on opposite sides of the bracket, there's an outside shot of an all-Florida championship game. For that to happen, FAU will need to defeat San Diego State and Miami will need to dispatch UConn. Both games are Saturday.
Win or lose, both schools' seasons will end on April 3. Their lobbying teams, however, will have their noses to the grindstone for another month — and likely longer as they defend against potential line-item budget vetoes.
The Hurricanes' roster includes Brian Ballard and Jan Gorrie of Ballard Partners; Ron Book and Kelly Mallette; Bill Rubin, Heather Turnbull and Melissa Akeson of Rubin Turnbull & Associates; Carlos Trujillo and James Card of Continental Strategy; and Steven Marin of Marin and Sons. The Coral Gables university also has Rodolfo Fernandez, Shreya Kuntawala, Adrian Nunez and Raena Wright working in-house.
The Owls have Ryan Britton, Camila Mychalczuk and Stacy Volnick on payroll, and — by way of the Florida Atlantic University Foundation — they are also represented by Dean Cannon, Kim McDougal, Joseph Salzverg and Jason Unger of GrayRobinson as well as Michael Corcoran, Jacqueline Corcoran, Matt Blair, Samantha Sexton Greer, Bethany McAlister and Will Rodriguez of Corcoran Partners.
Breakthrough Insights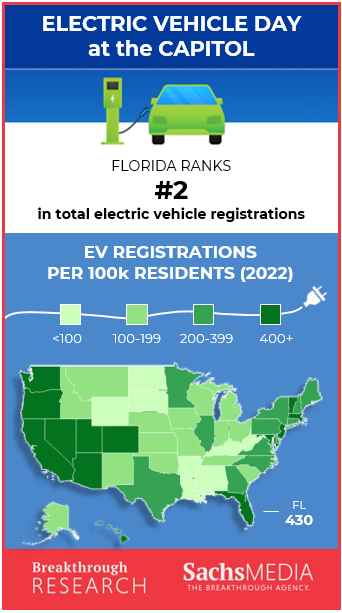 The Next 24
8 a.m. — The House Appropriations Committee will consider the House's proposed budget. Room 212, Knott Building.
9 a.m. — The Senate Appropriations will consider the Senate's proposed budget (SB 2500). Room 412, Knott Building.
10 a.m. — The Senate Fiscal Policy will take up a bill (SB 52) that would block students from using social media in school. Room 110, Senate Office Building.
2 p.m. — The House Constitutional Rights Rule of Law & Government Operations Subcommittee will consider a bill (HB 1607) that would protect war monuments from defacement, removal and attempts to offer historical context. Room 404, House Office Building.
2 p.m. — The House Healthcare Regulation Subcommittee will take up a bill (HB 1509) that would impose more regulations on pharmacy benefit managers. Room 102, House Office Building.
2 p.m. — The House PreK-12 Appropriations Subcommittee will consider a bill (HB 741) that would allow local governments to set up speed enforcement cameras in school zones. Room 17, House Office Building.
2 p.m. — The House Regulatory Reform & Economic Development Subcommittee will consider legislation (HB 833) that would allow local governments to impose some limited restrictions on vacation rental housing units. Room 212, Knott Building.
Also, the following committees will meet:
5:45 p.m. — The Senate Special Order Calendar Group meets: Room 401, Senate Office Building.
Full committee agendas, including bills to be considered, are available on the House and Senate websites.