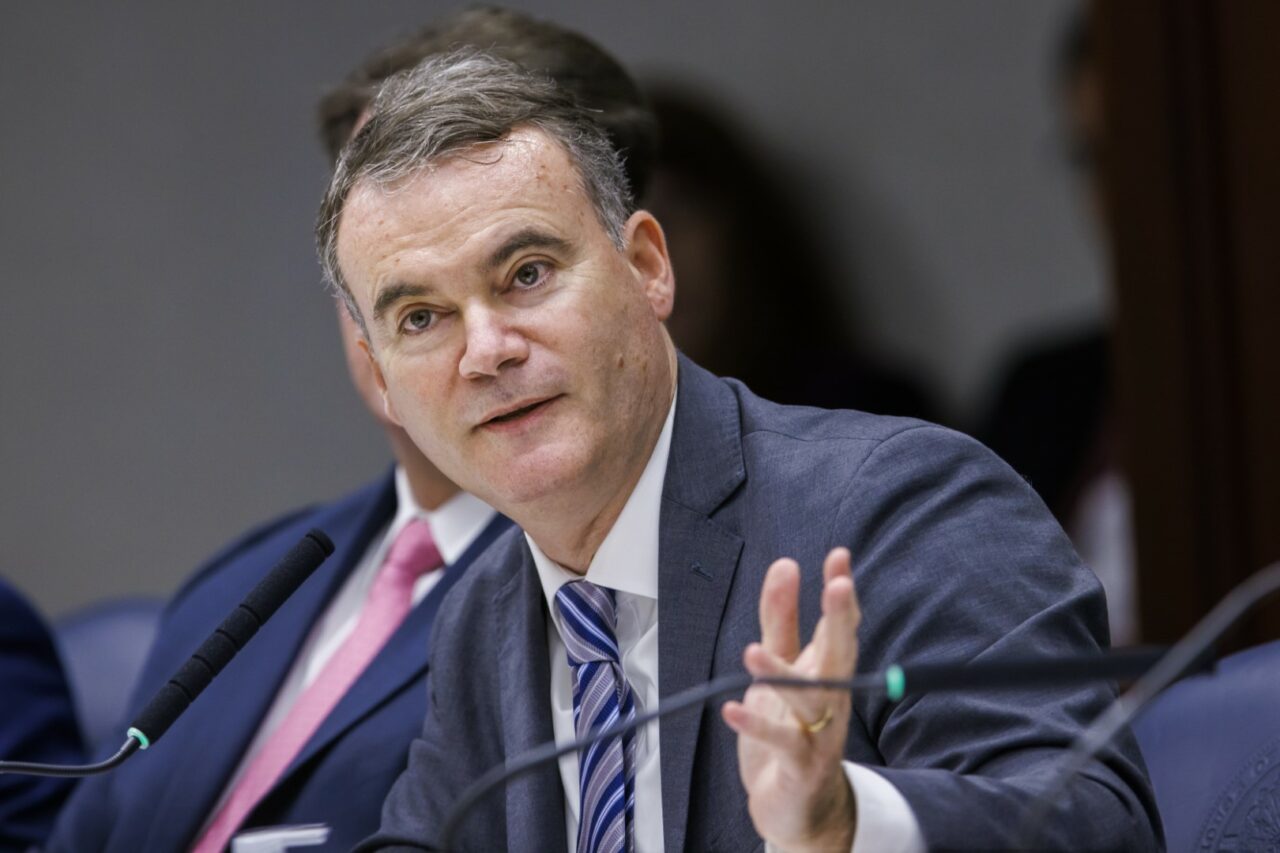 'We're clearly going to have to have a court explore the contours of this relationship.'
One week after Gov. Ron DeSantis called on the Legislature to ban the use of any central bank digital currency (CBDC) in the state, a House panel passed a bill to do just that.
The House Commerce Committee voted 15-5 in favor of PCB COM 23-02, which defines a CBDC as a "digital medium of exchange, or digital monetary unit of account issued by the United States Federal Reserve System, a federal agency, a foreign government, a foreign central bank, or a foreign reserve system" and prohibits the acceptance of such currency by the state.
Rep. Wyman Duggan, a Jacksonville Republican sponsoring the bill, echoed DeSantis' concerns over the government's ability to restrict purchases through a CBDC. He referenced the potential "freezing and seizing of assets, limits or prohibitions on purchases, complete knowledge by the government of all your financial transactions, the chilling effect on speech and expressive conduct (and) the imposition of negative interest rates on your money."
Democrats on the panel, though, were skeptical of the measure and voted against it. Several questioned whether the bill is unconstitutional, since the U.S. Constitution grants the federal government the power to mint money. Rep. Allison Tant, a Tallahassee Democrat, was also concerned banning such a currency would leave Florida behind.
"If we do this, will we at all put Florida out of step with being part of the global economy?" Tant asked.
Duggan shrugged off both suggestions, saying Florida's interest in protecting First, Second, Fourth and Fifth Amendment rights would prevail in court, and that the bill wouldn't leave Florida behind economically. Still, he acknowledged there would likely be a legal challenge if it becomes law.
"There's obviously a federal Supremacy Clause in the (U.S.) Constitution. That's an enumerated power of the federal government, to mint money," Duggan said. "We're clearly going to have to have a court explore the contours of this relationship."
Rep. Dotie Joseph, a North Miami Democrat, also questioned whether Duggan's concerns over illegal searches and seizures protected by the Fourth Amendment don't already exist under the current banking system. A centralized digital currency is different, Duggan replied.
"This exacerbates the potential for that abuse of power because now the government is looking directly into your wallet at all times," Duggan said.
Duggan also made the distinction between decentralized cryptocurrencies such as bitcoin and a CBDC, which would be issued by a government. But the bill could accidentally ban bitcoin in Florida because it defines a CBDC as a digital currency "validated directly by" a foreign government. El Salvador President Nayib Bukele has already validated bitcoin as legal tender in his country.
Duggan said it wasn't his intent to ban bitcoin and will look into whether a change in the bill is needed.