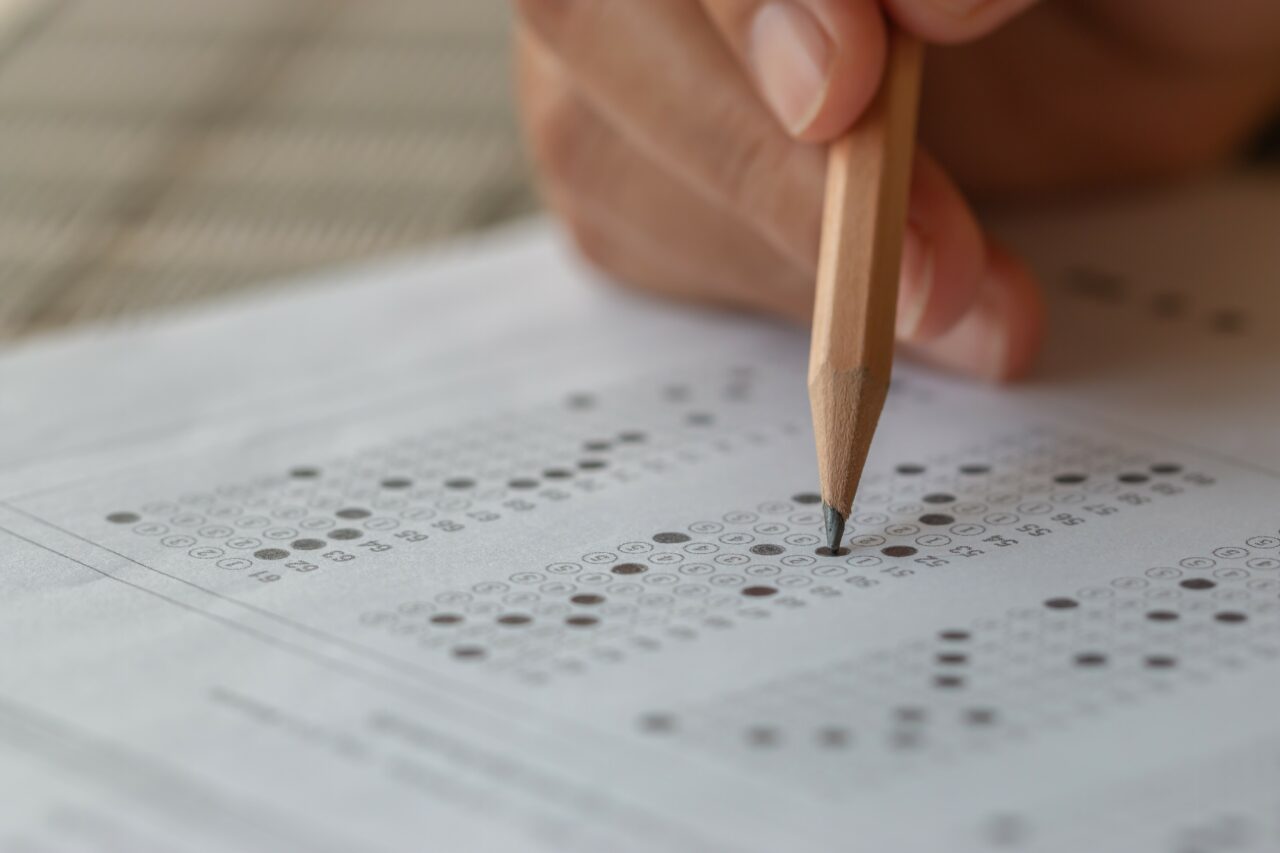 At the signing of the landmark bill, Gov. DeSantis said 'phony narratives' are all his critics have.
The signing of landmark legislation representing the biggest expansion of school vouchers in the country moved the Governor to say that "phony narratives" were all his critics have.
"You know you're on the right track when they can't argue against you on the substance," Gov. Ron DeSantis said as he signed the bill at Christopher Columbus High School in Miami.
The ink was hardly dry on the law, however, when Democratic Senators put out a statement arguing a looming disaster awaits because of "reckless" spending with precious education dollars. The law (HB 1) means the children of millionaires and billionaires will get an $8,000 check toward tuition at schools that aren't accountable and regulated, Democrats argued.
"Everyday people in this state deserve better than free handouts for the excessively wealthy designed to defund public schools while also keeping educators impoverished by robbing district funds," said Senate Democratic Leader Lauren Book of Davie.
"Florida's government should be focused on transforming public schools to be the best they can be, instead of giving a leg up to unaccountable and unregulated private schools with no rules."
The Democratic Senators pointed out Florida is ranked in the bottom tier when measuring per-pupil spending. Education Week's latest report that came out in 2021, for example, puts the state 10th from the bottom in per-pupil spending, just slightly less than Mississippi, when adjusting for regional costs.
Spreading that out among more schools is not going to help the situation, argued Sen. Lori Berman of Boynton Beach.
"Every member of the Legislature who voted for universal private school vouchers voted for millions of dollars in cuts to their school districts' budgets," Berman said. "Florida has limited resources, it is a zero-sum game"
Plus, the state doesn't even know exactly how much it's going to cost. That's acknowledged by the fact the House and Senate are hundreds of millions of dollars apart in budgeting for the new benefit's popularity.
"There is no concrete information on the impact this will have on traditional public school funding," said Sen. Geraldine Thompson of Orlando. "This is reckless and is part of a continuing effort to privatize education in the state of Florida."
Some estimates are that the cost of funding the new categories of students, plus the amount it will drain from public schools, will approach $4 billion.
The track record gives no reason for confidence about how this is going to work out, Thompson argued.
"Providing highly significant funding to these experimental private schools will not work for the benefit of students who have been shown to return to traditional public schools within two years with major learning losses," she said.
Sen. Tracie Davis of Jacksonville recounted how these vouchers were first introduced to help disadvantaged children bridge a gap between accessibility and affordability. And it hasn't succeeded, she said.
"This bill creates an uneven playing field for schools, bolstering private and charter schools at the expense of the public schools, and even more offensively, at the expense of hundreds of thousands of children," Davis said.
Private schools are getting a "blank check" through this legislation that has no guardrails for quality or cost, she asserted.
"We are choosing to use our children as pawns in this experiment with no idea at the true cost — monetarily or academically," Davis said.
DeSantis, at his news conference, predicted that involved parents will be holding these private schools accountable like no government ever has. He quoted Yogi Berra's saying that if people don't want to come to the ballpark, no one will stop them.
"And it's just like you can't have if parents aren't buying what you're selling, then you're just not going to get the enrollment and this is not even going to work," DeSantis said. "So they have an incentive to do things that are going to be appealing."