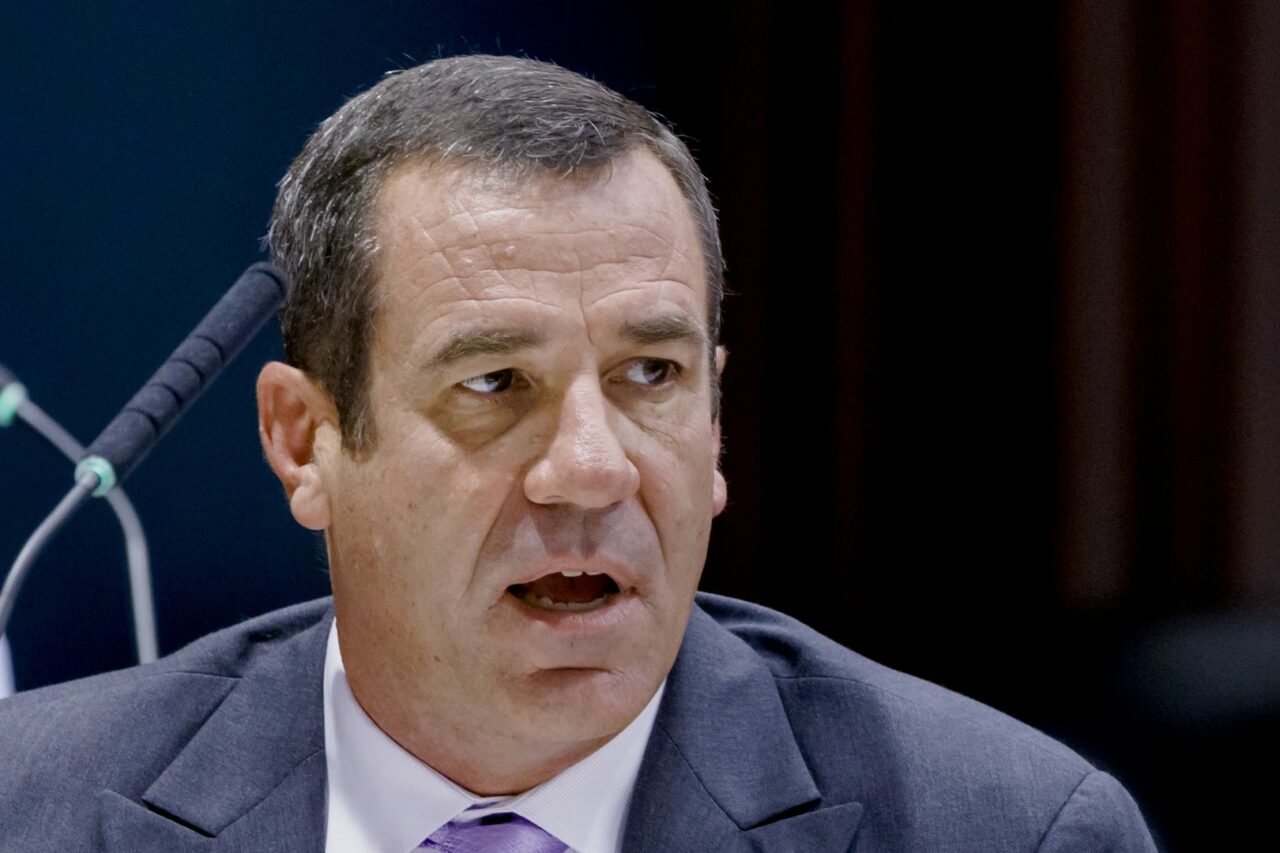 Florida had 37,000 auto glass lawsuits in 2022 alone, according to the bill's sponsor.
A bipartisan bill targeting auto glass repair lawsuits rolled closer to a House floor vote after clearing its penultimate committee stop on a party-line vote.
Critics contend the measure (HB 541) will ban the only method small businesses have to seek fair compensation in a market increasingly monopolized by an industry giant, Safelite, that is in cahoots with insurers.
Proponents of the bill call it a long-needed countermeasure to a growing flood of baseless legal challenges clogging up Florida courts and spiking insurance premiums.
"We have a litigation problem in this state, and this bill removes one or more avenues toward frivolous lawsuits," said Panama City Republican Rep. Griff Griffitts, the bill's sponsor.
He said there has been a "dramatic increase" in auto glass lawsuits across Florida, which now ranks No.1 in such suits nationwide for several insurers.
In 2022 alone, he said, there were 37,000 auto glass lawsuits — a 5,000% increase over the last three years — filed by just 20 or so lawyers in the state.
"This is a step in the right direction to try to fix that," Griffitts said. "I'm a small business owner, (but) if your business is predicated on having an attorney sitting next to you to file a claim immediately because you know you're going to be underpaid, then you probably shouldn't be in the glass business; you should be an attorney."
HB 541 would ban the use of assignment of benefits (AOB) in auto glass claims. AOB enables car insurance policyholders to grant auto shops the ability to file claims on their behalf and collect insurance payments for auto glass repairs without the policyholder's involvement.
The bill and its Senate analogue (SB 1002) by Orlando Democratic Sen. Linda Stewart would also prohibit auto shops from offering incentives for claims, such as rebates and gift cards.
Further, Griffitts' bill would allow insurers to offer policies with deductibles for windshield damage. Under current state statutes, insurance companies must pay the full cost of repairing or replacing a windshield for people with comprehensive coverage policies. HB 541 would create a second and potentially cheaper option for consumers, Griffitts said, while still upholding the prior requirement.
Several industry groups signaled support for the measure, including the Florida Chamber of Commerce, Associated Industries of Florida, R Street Institute, Florida Association of Insurance Agents and Personal Insurance Federation of Florida.
Eric De Campos, director of government affairs for the National Insurance Crime Bureau, a nongovernmental nonprofit, reiterated points he made while discussing the Senate bill last week.
He said Florida is "relatively unique" because, unlike other states, it has a "friendly environment for auto glass fraud" that has led to "an increase in frivolous lawsuits."
"By looking to cash in on these low-cost, quickly paid claims," he said, "fraudsters are able to use these low-dollar-amount replacements to fly under the radar, but their fraudulent actions do add up."
Representatives from other groups and businesses, including the Florida Independent Glass Association and Auto Glass America, said most lawsuits are due to an already unfair system that the bill would worsen.
Jeremiah Williams, the owner of Bay Area Auto Glass, noted Safelite enjoys a colossal advantage. The company answers customer calls on behalf of several insurers, he said, and if it doesn't ultimately point customers toward shops within the insurer's network or Safelite's own locations — an act called "steering" — it frequently pays out-of-network shops just 50 cents on the dollar, leaving them with little other recourse than to sue.
"We don't want to take advantage of the system," he said. "We also don't want to be collateral damage on a bigger scope and scheme of things."
Bill Camp, who owns At Home Auto Glass, said the bill's existence proves insurance companies and Safelite — not small auto shop businesses — are the ones behaving improperly.
"If the insurance companies and Safelite were winning in court, we wouldn't be here," he said. "But every time we go to court, every time we go to appraisal, we're awarded more money because we're entitled to more money. Because that's what the cost is for the job."
Camp asserted the true relationship between Safelite and insurers has never been disclosed publicly because every time a legal challenge approaches the point where that information would come out, the insurer settles.
"They won't open up their books," he said. "But they want to close my books."
Echoing comments she made at last week's Senate committee meeting, Capital City Consulting lobbyist Ashley Kalifeh, who represents Safelite, denied the company engages in steering, a federally prohibited practice.
What Williams, Camp and others referred to as steering, she said, is just Safelite providing "truthful information" to customers about their coverage and potential extra charges they'd incur using out-of-network shops.
Safelite uses independent shops "that do not hijack consumer rights," Kalifeh said, adding that At Home Auto Glass was behind nearly 5,700 auto glass lawsuits in Florida last year alone.
The bill advanced on a 12-4 vote Monday. All four "no" votes came from Democrats. The most vocal was Miami Rep. Ashley Gantt, a lawyer in private life.
Gantt agreed with Williams and Camp that Safelite's market advantage would grow with the bill's passage, at the expense of small business owners who "don't go into litigation because they want to."
"Oftentimes it's the denial of a claim, and they have to resort to that," she said. "When we talk about … unscrupulous litigation … we also have to take that in tandem with the unscrupulous policies of insurance companies that lead to a lot of litigation that these small business owners bear the burden and cost for, which is thankfully why we have a civil justice system."
Several Republican lawmakers spoke just as passionately for the bill.
West Palm Beach Rep. Rick Roth, who runs an agriculture business, called the current legal setup a "scam process" that allows companies to sue for more money than originally agreed upon.
Lithia Rep. Mike Beltran, also a lawyer, said he has heard "repeatedly" from a Hillsborough County judge complaining his docket rife is with auto glass-related complaints.
"This has been an issue as long as I've been here," he said.
Winter Springs Rep. David Smith, a business consultant, said the bill should appeal to "any person in Florida that can use common sense."
"State Farm (and) Nationwide (Mutual) Insurance Company say that 99% of their auto glass litigation is in Florida," he said. "That tells us we've got a problem."
HB 541 and SB 1002 each have one more stop — the House Commerce Committee and Senate Rules Committee — before reaching a full vote in their respective chambers.