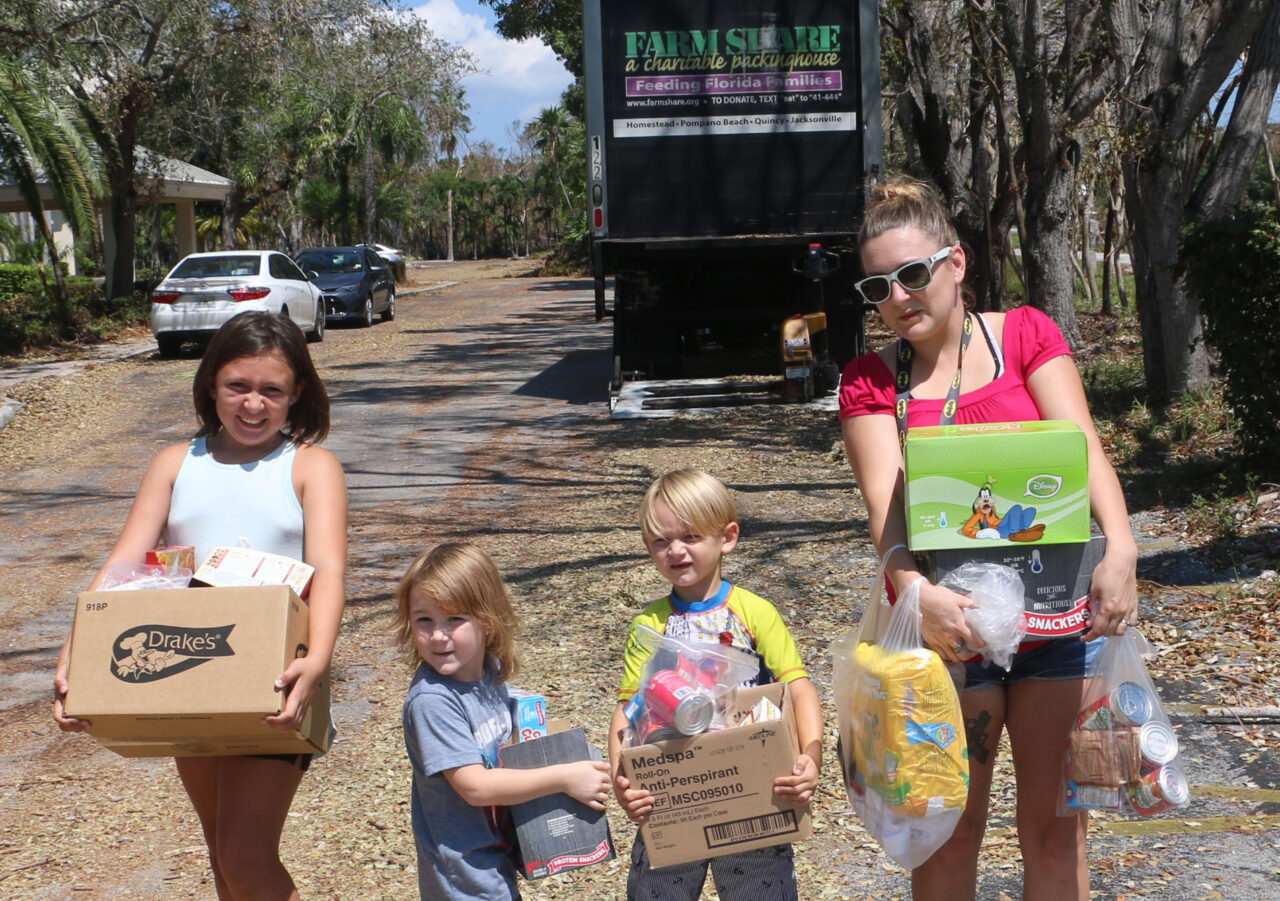 Rural Floridians are also struggling particularly hard.
Child hunger is present in every Florida community, and unfortunately, with the rising costs of everyday essentials, it's only getting harder for families to put food on the table.
In January, No Kid Hungry Florida commissioned a statewide poll that found many families are facing hunger — even middle-income and working families. More than a third (36%) of respondents earning an annual household income between $50K-$100K — well above the state's median income of $61,777 — reported facing food insecurity in the past year.
The unfortunate reality is all of us have a neighbor, a co-worker, or a friend who makes compromises at the grocery store by passing up on fruits or vegetables in favor of more affordable and unhealthy packaged foods, skips meals entirely, or runs out of food in their home.
It's especially bad among parents. More than 82% of respondents with children in Florida public schools reported it's becoming more difficult to afford groceries compared to this time last year.
When children don't get the nutritious meals they need, it impacts their mental and physical health, making it harder to perform well in school and achieve their dreams.
Rural Floridians are also struggling particularly hard, with almost half (48%) reporting that they've experienced one or more symptoms of food insecurity in the past year. Almost a quarter (24%) of rural respondents worried that they wouldn't have enough food for their household.
To compound this problem, Florida TaxWatch projected that grocery store food costs will climb another 7.9% by the end of this year on top of the current 10% year-over-year increase. The nonpartisan nonprofit research institute also found that housing affordability increases continue to eat away at disposable income with 64% of Florida families now spending well in excess of 30% of their monthly paychecks on housing/shelter costs alone. From January 2020 to December 2022, rental prices have increased by 36%. These figures do not include utilities, medicines, gas/transportation expenses and other household necessities.
As a result of these cost increases, Farm Share has witnessed a year-over-year surge in demand for food assistance, much of this driven by Floridians who never thought they would need the services of their local food banks.
The good news is that together we can help beat child hunger. During the pandemic, when child hunger reached a peak due to shut down schools, we saw elected officials, school nutrition staff, and community partners come together on initiatives to ensure Florida's children did not go hungry. Feeding kids in that time of crisis took the entire community, and today is no different. If organizations that focus on feeding children are given the tools they need to be successful we all win.
From March 27-31, the state will recognize Children's Week at the Capitol and No Kid Hungry will be there with Farm Share and other groups to highlight issues facing Florida's kids. If this new poll has shown us anything, it is that child hunger has spread into formerly insulated higher-income households and that Floridians want action now.
An overwhelming majority (95%) of survey respondents agreed that ending child hunger needs to be a top priority for our state's elected officials with nearly all (97%) agreeing that it should be a bipartisan issue.
We urge our elected officials to think of these constituents and their children as they make decisions that will impact their ability to access healthy meals.
___
Sky Beard is director of No Kid Hungry Florida, a campaign working to end childhood hunger.
Stephen Shelley is president and CEO of Farm Share, Florida's largest independent food bank.