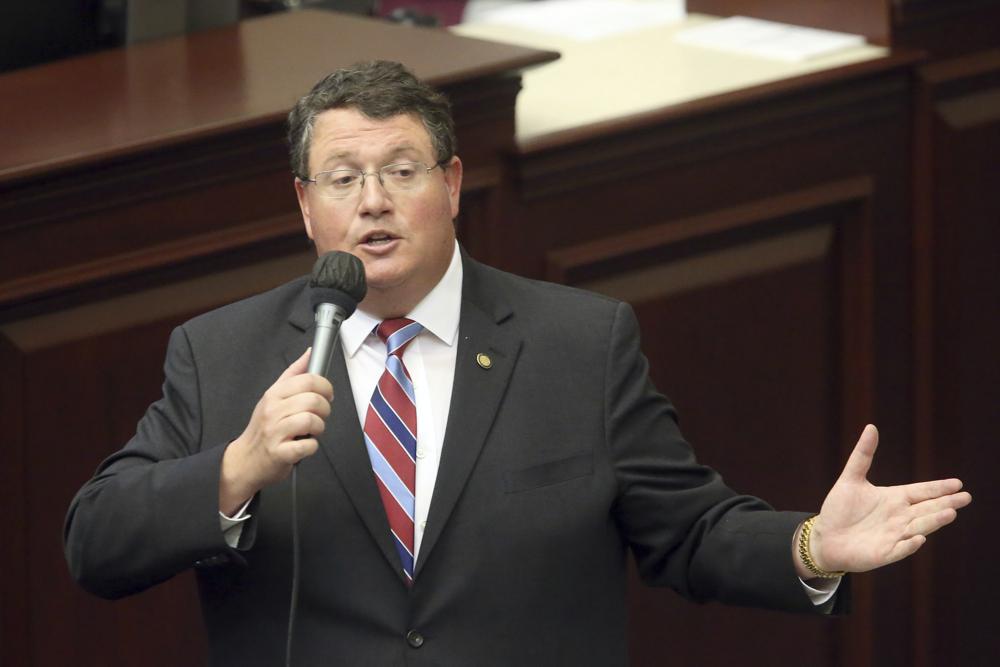 'I have some follow-up (questions) but I think it's better to save them for an organization that committed to a date that doesn't appear to be possible.'
Lawmakers are moving forward with a plan to put previously approved and planned memorials across the street from the Capitol. But a handful members, frustrated by delays over the Holocaust and slavery memorials, objected to the plan.
Rep. Randy Fine, a Brevard County Republican, was most vocal in expressing frustrations, and targeted Department of Management Services (DMS) officials for assuring him the Holocaust memorial would be built on the Capitol grounds by January 2024. The conforming bill that would place it and other memorials across the street (HB 5201), would likely delay that date.
"This project has been delayed and delayed and delayed and delayed for, in my opinion, a bunch of specious reasons," Fine said.
A DMS spokesperson didn't immediately respond to an email seeking comment Tuesday.
The Holocaust memorial was first approved in 2016 and is still in the planning stages. Rep. Demi Busatta Cabrera, a Miami Republican who is sponsoring the bill, said the construction around the Capitol — first in the House and Senate parking garages and now on Waller Park, the side of the Capitol that faces Duval Street — led to the delays.
The bill would expand the definition of the "Capitol Complex" on which memorials can be placed to include an area across Monroe Street from the Capitol between the Elliot and Holland buildings.
The area would be known as Memorial Park and unfinished memorials. That list includes the Holocaust Memorial, Slavery Memorial, the Florida Veterans Walk of Honor, the Arthur G. Dozier School for Boys Memorial and a monument honoring the 241 U.S. military members killed in the 1983 bombing of a Marines barracks in Beirut, Lebanon.
Lawmakers approved the Slavery Memorial in 2018, the Dozier School Memorial in 2017 and the Beirut bombing monument in 2014. None have been built.
"I understand some of the frustrations," Busatta Cabrera said. "The idea behind Memorial Park is that we can avoid those delays in the future."
Fine said his frustrations weren't with Busatta Cabrera but with DMS, who told him and Rep. Michael Gottlieb, a Davie Democrat who is also Jewish, in a meeting that the memorial would be completed by January 2024.
"I have some follow-up (questions) but I think it's better to save them for an organization that committed to a date that doesn't appear to be possible," Fine said.
The bill passed the House Appropriations Committee by a 21-7 vote, with Reps. Christopher Benjamin, Dotie Joseph, David Silvers, Kelly Skidmore and Patricia Williams — all Democrats — joining Fine and Gottlieb voting against it.
The Senate Appropriations Committee passed its version of the bill (SPB 2506) unanimously. The Senate bill includes a provision requiring the Capitol Police to provide security at Memorial Park, which the House version doesn't contain.