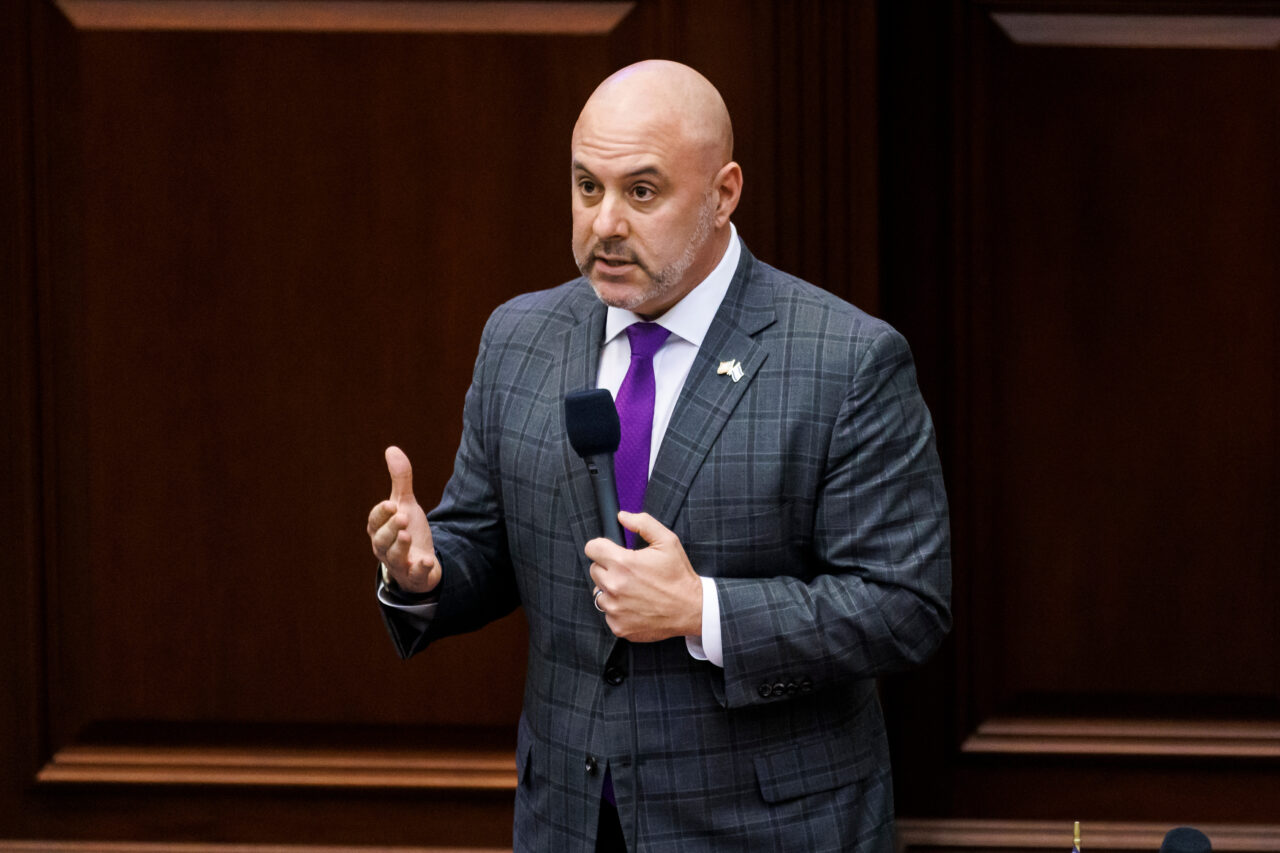 'This seems like we are once again picking up winners and losers and we are playing partisan politics.'
Unions representing teachers, nurses and some other public sector workers could soon no longer be able to automatically deduct dues from members.
The Senate voted 23-17 in favor of SB 256, which bans automatic union dues deductions, but exempts police, firefighters, prison guards and probation officers.
Democrats were most vocal in bashing the bill as an attempt to target unions that donate to their party while carving out unions that often support Republicans. But five GOP Senators — Sens. Jennifer Bradley of Fleming Island, Ileana Garcia of Miami, Joe Gruters of Sarasota, Ed Hooper of Clearwater and Corey Simon of Tallahassee — joined Democrats in voting against it.
"This seems like we are once again picking up winners and losers and we are playing partisan politics," said Sen. Shevrin Jones, a West Park Democrat. "This is not right. I think you all know it's not right. … These are the same people that when your families were in need during (COVID-19)."
Sen. Blaise Ingoglia, a Spring Hill Republican and sponsor of the bill, rejected that accusation and defended the measure as an attempt to get more member participation within unions.
"When a public union collects millions of dollars of membership dues from union employees there's an expectation they should listen to their members," Ingoglia said.
Other parts of the bill would require unions to include the names and salaries of the five highest paid officers and employees of the union and allow employees to revoke their membership at any time during the year. Public safety unions for police, firefighters and prison guards are also exempt from those requirements.
Unions would also be required to have their financial statements audited by a certified public accountant to have their registration renewed each year.
Annual renewals would also require unions to name the number of employees eligible for members and the number of actual members. If a union doesn't have at least 60% membership it must reapply for certification.
Gruters, a CPA by trade, said those provisions requiring CPA audits weren't needed and unduly harsh on smaller unions who would have to deal with additional costs.
"We are going to make them raise their revenues two, three times," Gruters said.
The bill now heads to the House, but the House version (HB 1445) hasn't received a hearing in that chamber.