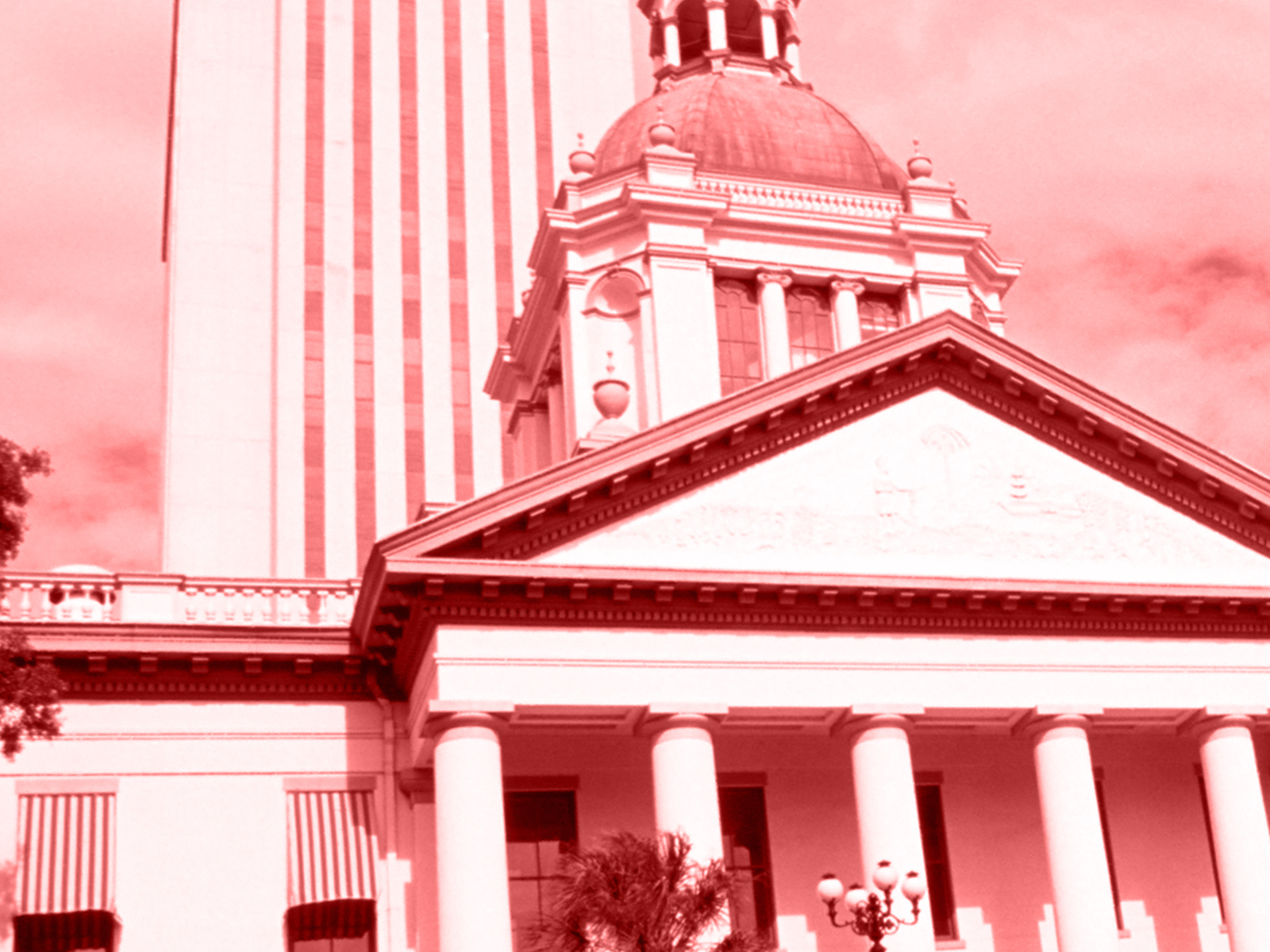 What's inside? All things Session.
Sixty Days — A prime-time look at the 2023 Legislative Regular Session:
The Last 24
Flanked by police officers, politicians and Realtors, Gov. Ron DeSantis signed SB 102, a package of provisions aimed at getting developers to build more affordable housing units as a way to stem the tide of rising rents across the state. The bill was a top priority for Senate President Kathleen Passidomo, a Naples Republican, who worked on the language with developers, housing advocates, local government officials and others throughout the past year. It passed unanimously in the Senate and only received six "no" votes in the House. Much of the bill was highly praised by Democrats and Republicans, but Democrats expressed frustration with one provision that prohibits cities and counties from enacting rent control ordinances. Here's your nightly rundown.
No-go: A bill (SB 856) that would prohibit local land development regulations from being changed through voter referendums didn't make it past its first Senate committee hearing.
School rules: A bill (HB 411) bound for the House floor would loosen the residency requirements for running for School Board.
Maternal rights: A bill (HB 779) that would protect pregnant women who have been arrested has cleared its first hurdle in the House.
License, please: Legislation (HB 949) that would keep younger drivers from operating golf carts on city streets has moved through a second House committee.
New gig: Retiring Florida Supreme Court Justice Ricky Polston was hired as General Counsel at Citizens Property Insurance Corp.
One small step: Florida lawmakers are moving closer to granting more legal protections to private aerospace companies if crew members are killed or hurt in spaceflights.
Clean up: An environmental package (HB 1379) in the House to take on septic tank pollution is moving through committee in the House.
Quote of the Day
"It's a wonder that we have the organization of government that we do, because in a level of government that's less than ours, some of these folks would be running from pitchforks — because they steal. They're stealing from sick people. And all I can say is, you better get good with your maker, because you may rot in hell for some of these things that have happened in the past."
— Newberry Republican Rep. Chuck Clemons on pharmacy benefit managers.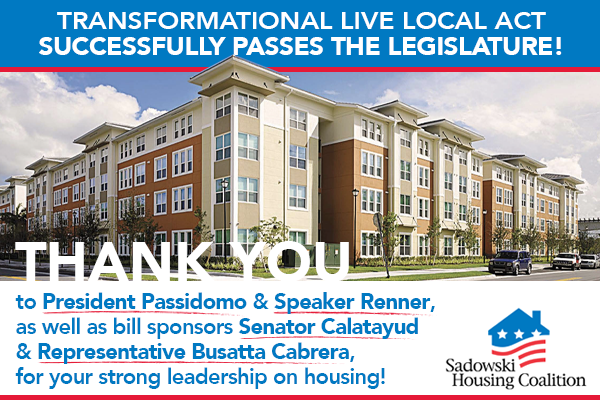 Bill Day's Latest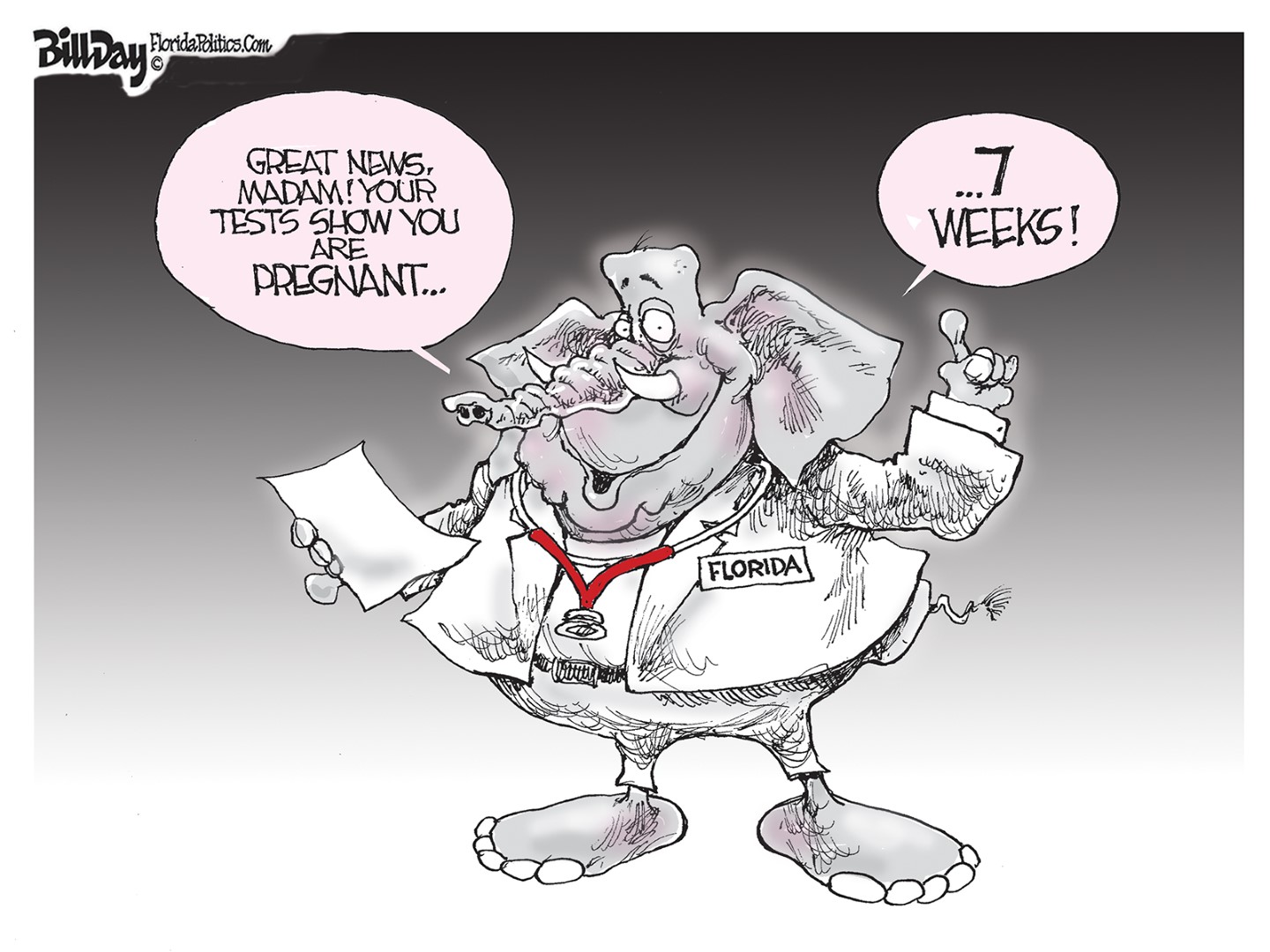 3 Questions
The Florida Chamber of Commerce says more and better affordable housing is key to its long-term mission of growing the state's economy into one of the top 10 in the world by the start of the next decade. And Florida Chamber President and CEO Mark Wilson says the recently signed affordable housing legislation championed by Senate President Kathleen Passidomo will put Florida on the right path. Here's what he and the Chamber have to say about SB 102.
Q: What impact has the housing crisis had on Florida's economy?
Wilson: Florida's workforce housing crisis has hampered our state and disrupted our economic growth potential. Rising housing costs have not only hurt Florida families, but have been a significant issue stifling Florida's competitiveness, affordability, and quality of life.
Currently, according to FloridaScorecard.org, 56.8% of Floridians who rent for their housing solution pay more than 30% of their income to housing. Thereby, 28.8% of Florida's renters pay more than 50% of their income for housing costs.
Q: How will SB 102 improve the situation?
Wilson: Florida is creating 1 in every 10 U.S. jobs, so it is essential to have affordable workforce housing to ensure Florida's workforce can 'live local' in the communities where they work. As Florida continues to grow this legislation will ensure Floridians can live closer to their jobs, schools, and health care and still remain within their household budgets.
Florida's ability to attract and retain the talent necessary to grow from the 16th to 10th largest global economy relies on the availability of affordable and attainable housing.
Q: What sets this policy apart from other state and local efforts to address the housing crisis?
Wilson: This game-changing legislation will incentivize developers and communities to invest in affordable workforce housing and develop areas that have been economically struggling.
We believe Florida will create more than 250,000 jobs in 2023, continuing Florida's leadership as one of the nation's top job creators. By 2030, Florida will be home to an additional 2.8 million net new residents and one of the most diverse populations in the world.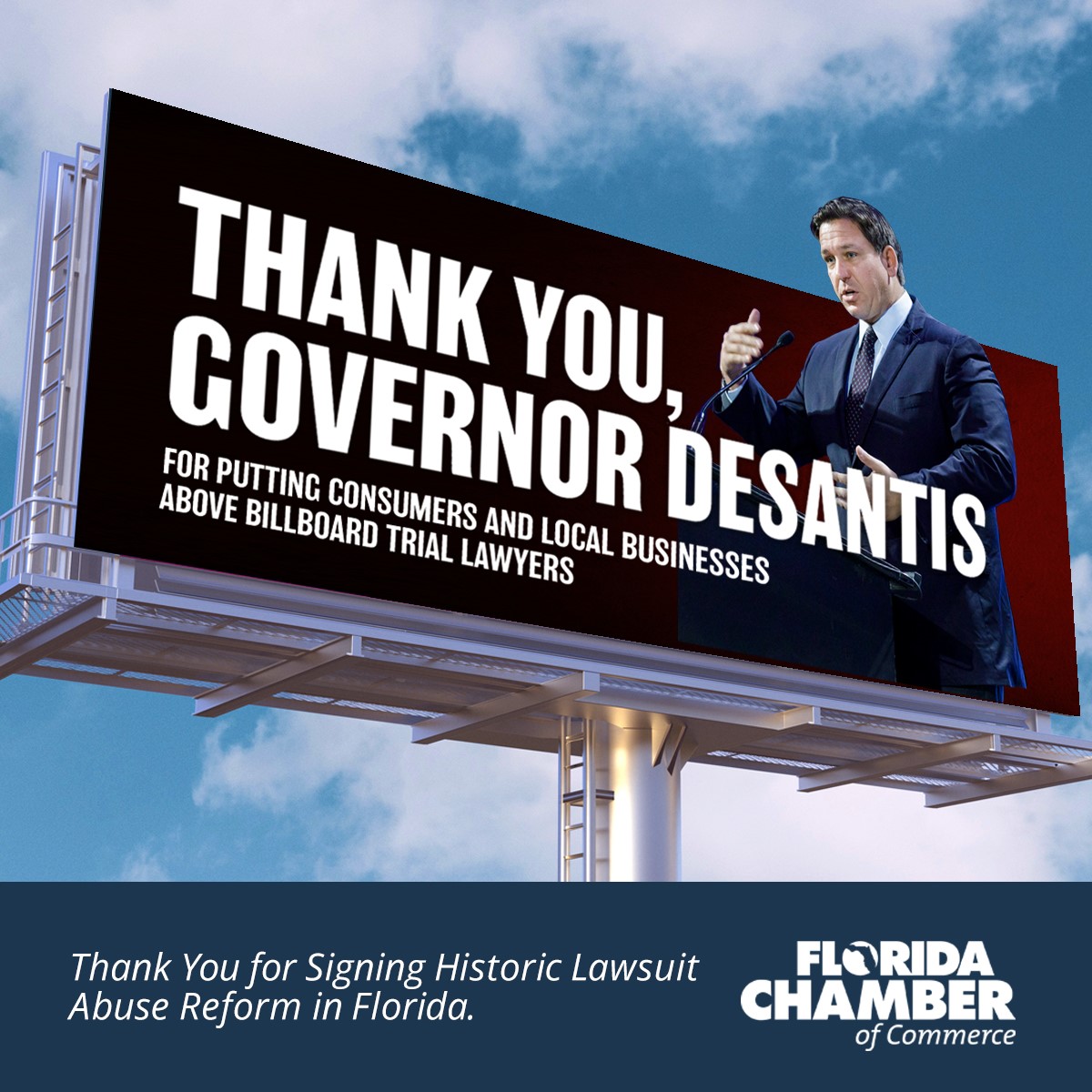 Lobby Up
If the paella wasn't a dead giveaway, today and Thursday are Miami-Dade County Days at the Capitol.
Miami-Dade is home to 2.7 million Floridians, making it Florida's largest county — and it has the lobbying team to match, with well over two dozen on retainer.
The list includes the teams at three of the state's top-5 lobbying firms — Capital City Consulting, Gray Robinson and Ron Book. Other firms repping the county include Becker & Poliakoff, Rutledge Ecenia, Sun City Strategies, Akerman, the Pittman Law Group and Pereira Reyes Consulting. And to top it off, the county also has Samantha Laurel and Jess McCarty working in-house.
Miami-Dade also plays a vital role in the state economy — it accounts for about 15% of the Sunshine State's total economic output, serving as the headquarters for several major corporations.
The list features multiple Fortune 500s, including Lennar, which is repped by Corcoran Partners, and AutoNation, which relies on Ron Book, Rana Brown and Kelly Mallette. Numerous other companies, such as the Ballard Partners-repped AstraZeneca Pharmaceuticals, have their Latin America HQs in Dade.
Miami-Dade is also home to dozens of municipalities. The biggest, of course, is Miami. The Magic City has a sizable lobbying team of its own, including Book and the teams at Ballard Partners and Rubin Turnbull & Associates. Hialeah, the second most populous city in the county, is repped by Corcoran Partners. And No. 3 Miami Gardens relies on Becker & Poliakoff.
Breakthrough Insights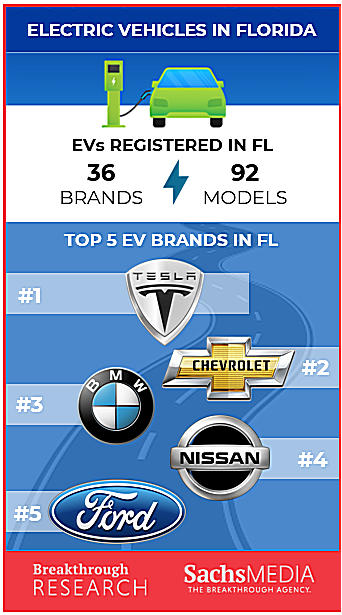 The Next 24
8 a.m. — The House Health & Human Services Committee will consider legislation (HB 7) instituting a six-week abortion ban. Room 17, House Office Building.
8 a.m. — The House Ways & Means Committee will consider a bill (HB 29) that would provide a sales tax exemption for diapers and incontinence products. Room 404, House Office Building.
8:30 a.m. — The Senate Rules Committee meets will consider legislation (SB 1674) that would make it a second-degree misdemeanor for a person to enter a bathroom that does not align with their biological sex. Room 412, Knott Building.
11 a.m. — The House holds a floor Session. House Chambers.
1:30 p.m. — The Senate will consider numerous bills during a floor Session, including a measure (SB 300) that would create a six-week abortion ban. Senate Chambers.
Also, the following committees will meet:
6:15 p.m. — The Senate Special Order Calendar Group meets. Room 401, Senate Office Building.
Full committee agendas, including bills to be considered, are available on the House and Senate websites.