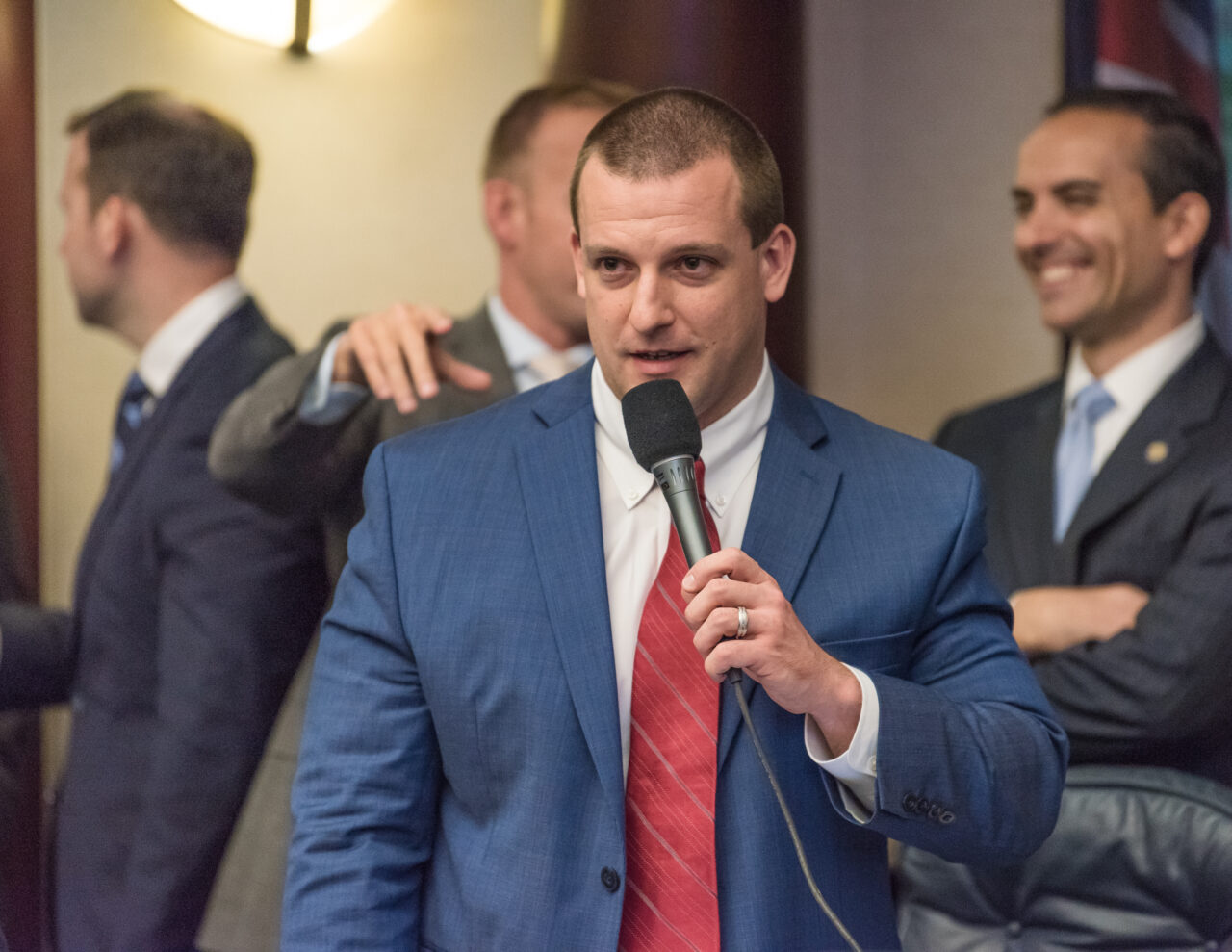 Legislation to bring state rules in line with national guidelines for child car restraints on the move in both chambers.
Legislation is advancing to add more specificity to the laws that govern how children are strapped into moving automobiles.
Republican Rep. Mike Beltran's bill (HB 1211), which attracted Democratic cosponsors, would put the state's rules on child car restraints more in line with national regulations. And it got unanimous approval at its first committee stop in front of the House Transportation & Modals Subcommittee.
"The strategy in drafting this bill was to give the parents the maximum flexibility based on their preferences and the size of the child and the equipment they have while still bringing us into closer compliance with the NHTSA (National Highway Traffic Safety Administration) guidelines," Beltran said.
An identical Senate bill (SB 1374) has passed its first committee and would make it so:
—Children 2 years old or younger must be in a rear-facing seat with a five-point harness, upgrading from the current requirement that the restraint be a "separate carrier or a vehicle manufacturer's integrated child seat.
—Children under 5 years old must be in a seat with a five-point harness, either forward-facing or rear-facing.
—Children, specifically 5- to 7-year-olds, must ride in a car with a restraint device that involves a child booster seat using the vehicle's seatbelt or a forward-facing five-point harness.
Democratic Rep. Angie Nixon of Jacksonville wondered if she would be breaking the law if her 2-year-old rides in a front-facing seat.
"Some of us have giant children," Nixon said.
"I'd be happy to work with you on some language … if the child legitimately can't fit in the seat," said Beltran of Apollo Beach.
Subcommittee Chair Republican Rep. Fiona McFarland of Sarasota praised the bill and said the point is not to punish people who don't follow the law.
"What's going to happen is moms like me are going to Google, 'How long do I have to keep my child in a rear-facing car seat?' and they will see in Florida that age is through 2 years old with the passage of this bill," McFarland said.
The bill does not detail what car restraints kids should use after their eighth birthday, but Beltran pointed out the NHTSA recommends some sort of child restraint until the child is 4 feet, 9 inches tall, "or until the regular adult seat belt fits across your shoulder and not your neck or your face," Beltran said.