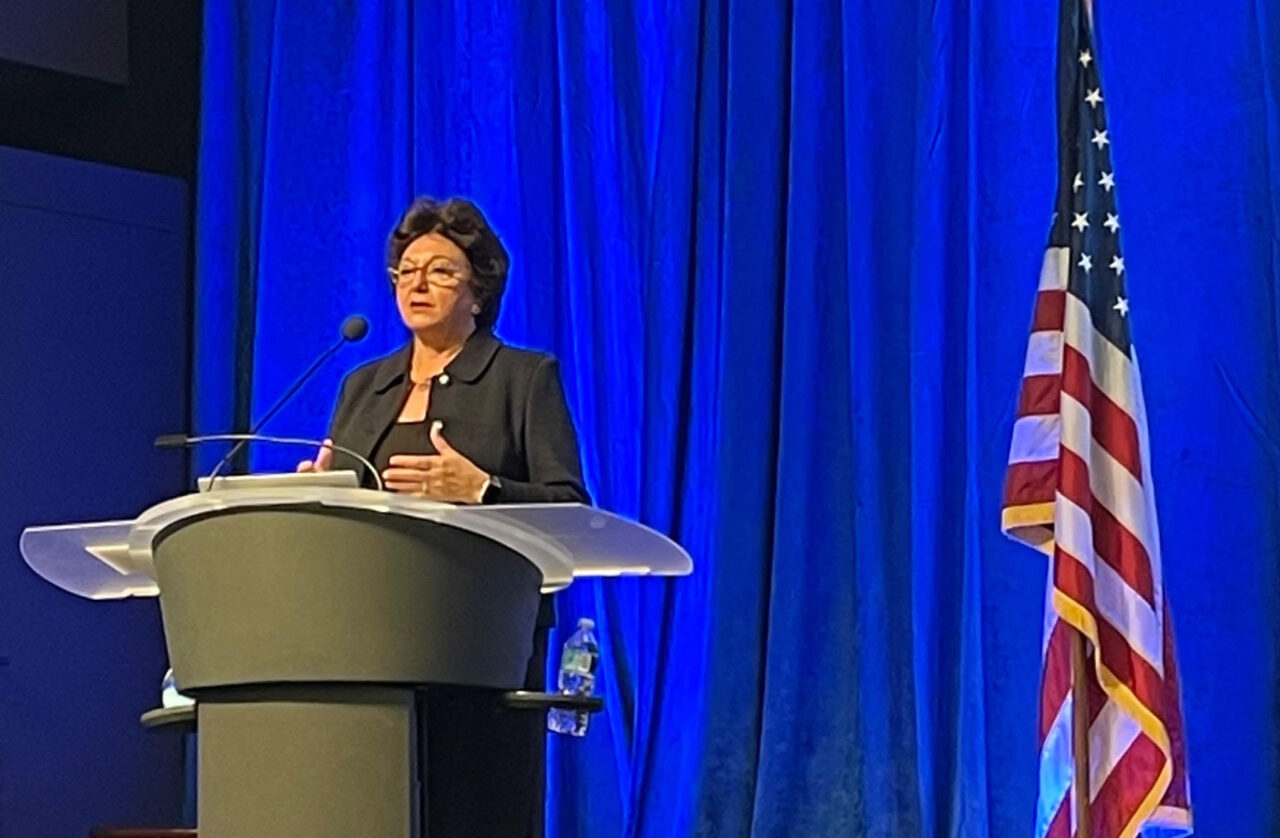 But Kathleen Passidomo suggested the resignation requirements need more research.
A shell elections bill filed late Thursday has speculation in Tallahassee running rampant.
The Senate Ethics and Elections Committee dropped the bill (SPB 7050) with little information. The entirety of the bill's text at the time it was published stated: "The Legislature intends to revise laws relating to elections."
Senate President Kathleen Passidomo's Office promised a final draft could be published as soon as Friday or as late as Monday before a deadline for amendments. The bill is slated for discussion at a committee hearing on Tuesday, April 4, at 2 p.m.
The legislation prompted some speculation the bill could be a change to Florida's resign-to-run law that could allow Gov. Ron DeSantis to launch a campaign for President without promising to leave his state office mid-term. Legislative leaders signaled ahead of Session they have little problem with such a change to statute.
But Passidomo splashed cold water on the prospect in an availability with press when asked specifically about a resign-to-run component.
"No, I don't think so. We're still researching whether or not we really need it," she said. "We just haven't had time to do it. I can only do one thing at a time. We're going to do that next."
That hinted Passidomo may have confidence in legal interpretations that the nature of running for President differs from any other office, and that DeSantis need not resign his position as Governor to run for the White House.
So what is the bill? That's unclear, but Passidomo said it could be quite a bit.
"We have a myriad of things we've been looking into," she said. "It's going to be pretty robust, well-drafted."
She said Sen. Danny Burgess, a Zephyrhills Republican and Chair of the Senate Ethics and Elections Committee, has worked hard on the bill ahead of the coming hearing. Burgess' Office has not responded yet to requests for information.
But Democrats already have voiced some anxiety about the legislation's substance.
"Surely the legislature wouldn't put in a last-minute, vague elections bill that could cause sweeping change to our democr — oh wait," tweeted Sen. Tracie Davis, a Jacksonville Democrat.