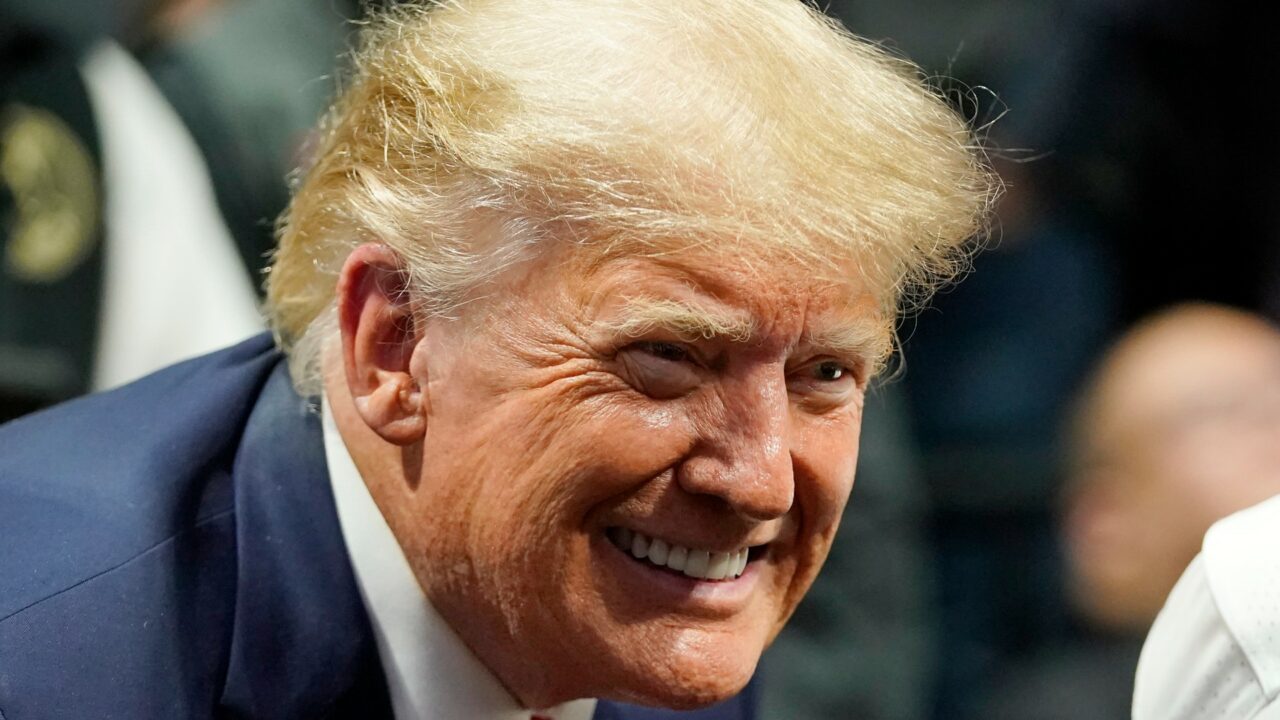 First-time donors are rallying to the embattled former President.
For Donald Trump, a looming federal indictment has offered a timely boost to his campaign war chest.
The Trump campaign contends that in the first 24 hours after news circulated that Manhattan District Attorney Alvin Bragg would indict him for alleged hush money payments to women seven years ago, it raised more than "$4 million in the 24 hours following" what a media release calls "unprecedented political persecution of the President, and blatant interference in the 2024 election against the leading Republican presidential candidate."
"This incredible surge of grassroots contributions confirms that the American people see the indictment of President Trump as a disgraceful weaponization of our justice system by a George Soros-funded prosecutor," the release continues.
As if attempting to counter a persistent narrative that many Republican voters are over the constant drama associated with Donald Trump, the release adds that "over 25% of donations came from first-time donors to the Trump Campaign, further solidifying President Trump's status as the clear frontrunner in the Republican primary."
"With an average contribution of only $34, President Trump's 2024 campaign is funded by an unmatched coalition of hardworking patriots who are fed up with special interest donors like Soros spending billions of dollars to influence our elections," the release adds.
A fundraising email from Team Trump sent out Friday night, hours ahead of the Federal Elections Commission's quarterly deadline, highlights the rhetorical appeal.
"Since the day I came down the golden escalator and announced my campaign as a political outsider, George Soros has put a massive bull's eye on my back. He spent $1 MILLION to elect the vicious prosecutor who just INDICTED me. Tonight is our FIRST end-of-quarter fundraising deadline. This is our chance to make Soros RUE the day he unleashed his prosecutor after a completely innocent person."