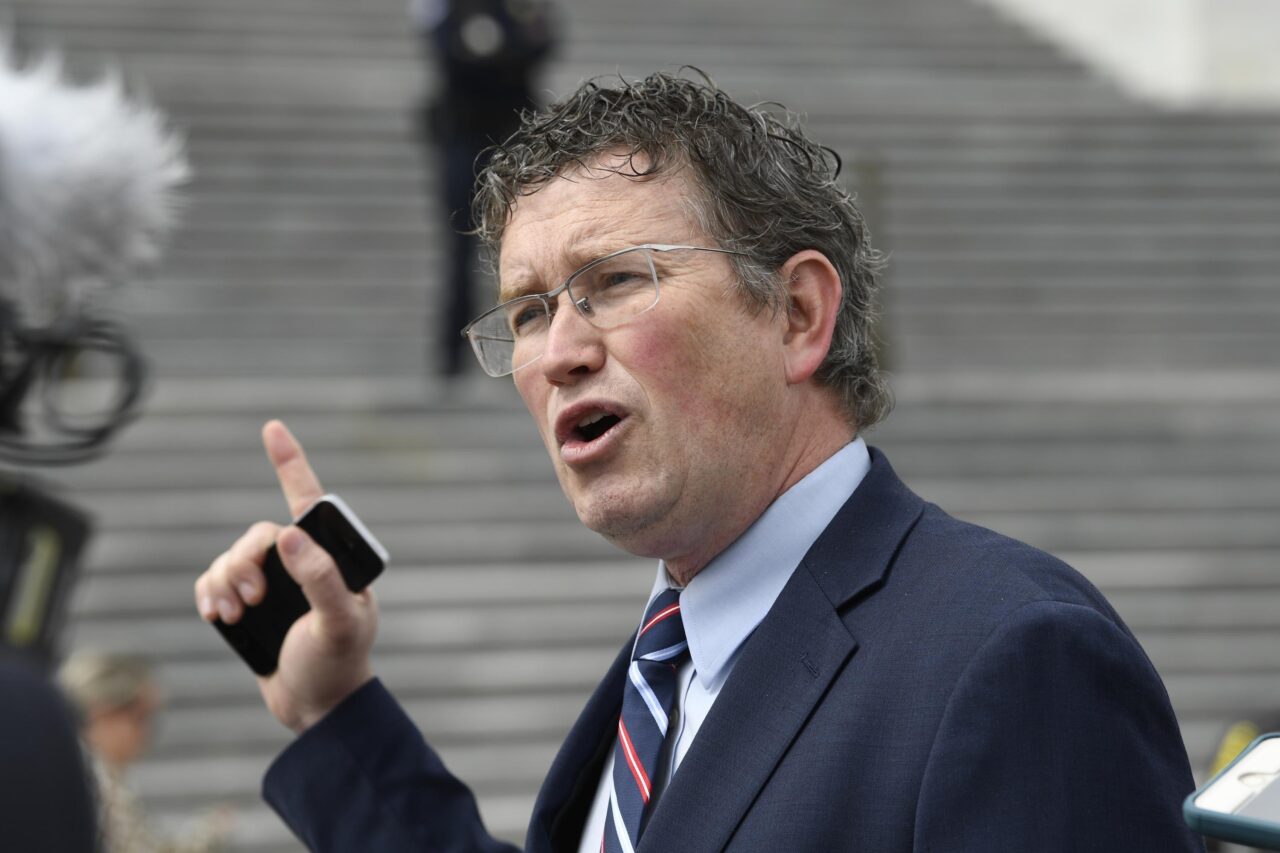 The Kentucky Congressman joins Chip Roy in the DeSantis caucus on Capitol Hill.
A second congressional conservative is backing Florida's Governor to be the next U.S. President.
U.S. Rep. Thomas Massie of Kentucky is endorsing Ron DeSantis, per a press release from the supportive Never Back Down PAC.
"America needs a leader who is decisive, respects the Constitution, understands policy, puts family first, and leads by inspiring," the Kentucky Republican contended, contextualizing his endorsement.
"I've been honored to call Ron DeSantis a friend for over a decade," Massey added. "During the six years we served together in Congress, I witnessed Ron fight for economic freedom, personal liberty, fiscal responsibility and constitutionally limited government."
Massie, an alumnus of the Massachusetts Institute of Technology, has represented Kentucky's 4th Congressional District since 2013. The long and winding district is designed to elect a Republican, and extends from the West Virginia border to south of Cincinnati, before jutting south between the Louisville and Lexington metropolitan areas.
Massie joins Texas Congressman Chip Roy of Texas in endorsing DeSantis, who is not a formal candidate for President yet. Roy conferred his endorsement last month, and now he has company in the emergent DeSantis caucus among the right flank of the congressional Republican majority.
"In his congressional office and as Governor, Ron has always surrounded himself with capable people who share his principles. Ron knows that putting America first means putting Americans first, not corporations, and he's never backed down from a fight with the big guys in pharma, agriculture and tech," Massie said.
"If we make the right choices, America's best days are in front of us. Let's pick a proven energetic leader who can get us there."