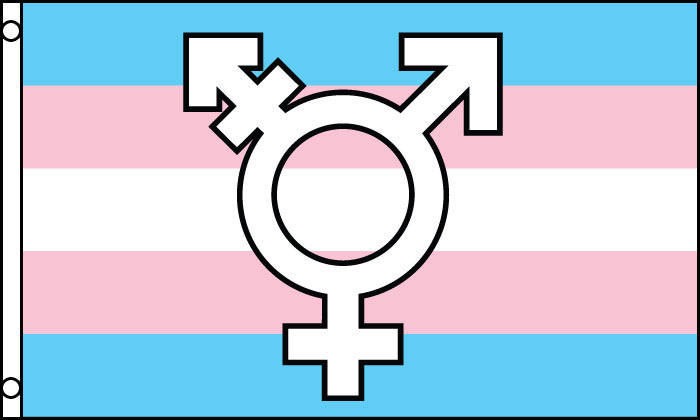 Debate included a Volusia County lawmaker calling transgender people 'mutants.' He apologized minutes after the vote.
A measure mandating that people use bathroom facilities according to reproductive function moved a step closer to becoming a reality as the "bathroom bill" is now heading toward the full House floor.
Republican Rep. Rachel Saunders Plakon of Lake Mary introduced the bill (HB 1521) that was passed largely along party lines in the House Commerce Committee meeting. She says she put her legislation forward to enforce common decency standards in public spaces — to protect women and children from assault.
Many came before the committee, however, with fears that it would result in transgender harassment.
But Republican Rep. Webster Barnaby of Deltona blasted the transgender testimony that came before the vote in favor of the bill, calling those who testified against the bill "mutants" who were "happy to display themselves."
The testimony, some of it emotion-packed about the journey to self-discovery, came from a bearded trans man who worried that he would make the females in a restroom uncomfortable if he were to follow this proposed law.
Barnaby said "my righteous indignation is stirred."
"There is so much evil in our world today and so many people who are afraid to address the evil, the dysphoria, the dysfunction," Barnaby said.
"The Lord rebuke you, Satan, and all of your demons and all of your imps will come and parade before us. That's right. I called you demons and imps (who) will come and parade before us. … We are not going to put up with it."
The next Republican lawmaker felt compelled to soften Barnaby's statements, including Barnaby's assertion that "God created men, male and women, female."
Rep. Chase Tramont said he too is a Christian.
"I just want to say to some of the folks in here to share their testimony coming up, you're not an evil being and I believe that you're fearfully and wonderfully made," said Tramont of Port Orange, gently contradicting his fellow Volusia County delegate.
Barnaby apologized off-mike minutes after the vote and Tramont said he had to vote for the bill, in the name of protecting children.
Critics, however, argue it's akin to state-sanctioned bullying against the LGBTQ community by the "Genital Gestapo."
"You don't know what it means to be trans or nonbinary and, like your führer, you fear what you don't understand," said Kate Danehy-Samitz, co-founder of Women's Voices of Southwest Florida, adding that the bill was advancing to help Gov. Ron DeSantis' presidential ambitions. "You only want to protect kids that fit your social norm. You want trans and binary kids dead."
The bill, if it becomes law, would make it a second-degree misdemeanor for someone older than 18 to willfully enter a public restroom or changing facility designated for the opposite sex. Someone would fall on the wrong side of the law if someone asks a person to leave and the person refuses.
Entities where the bathroom is located would be subject to action from the state Attorney General if they "willfully" violate the law, although they would not require to ensure that people are going to the right place to relieve themselves.
An amendment to the bill exempts the infinitesimal number of people with a genetic disorder that makes them "intersex" — having characteristics of both genders.
A similar, Senate version of the bill (SB 1674) has one more committee stop before reaching the full Senate floor.
Only a few of dozens who came to speak on the bill voiced support for it in Monday's hearing. They spoke on the dangers that females face in the restroom.
But most said it would make bathrooms more unsafe for transgender people.
The bill will likely test corporations' willingness to punish states for policies that target transgender individuals.
North Carolina rolled back its bathroom bill that required people to use the bathroom of the gender designated on their birth certificate. It was rescinded in 2017, a year after it was passed as the toll of its backlash mounted.
The financial toll included a scuttled PayPal facility and a canceled Ringo Starr concert. The backlash also spawned  an NCAA championship games ban.
The movement to more closely limit bathroom use may be on the rise again, according to reporting from the Public Broadcasting System. Arkansas Gov. Sarah Huckabee Sanders signed a law that prohibits transgender people using public school restrooms that match their gender identity. Arkansas became the fourth state to place restrictions on public school restrooms and similar laws are awaiting Governors' signatures in Idaho and Iowa.