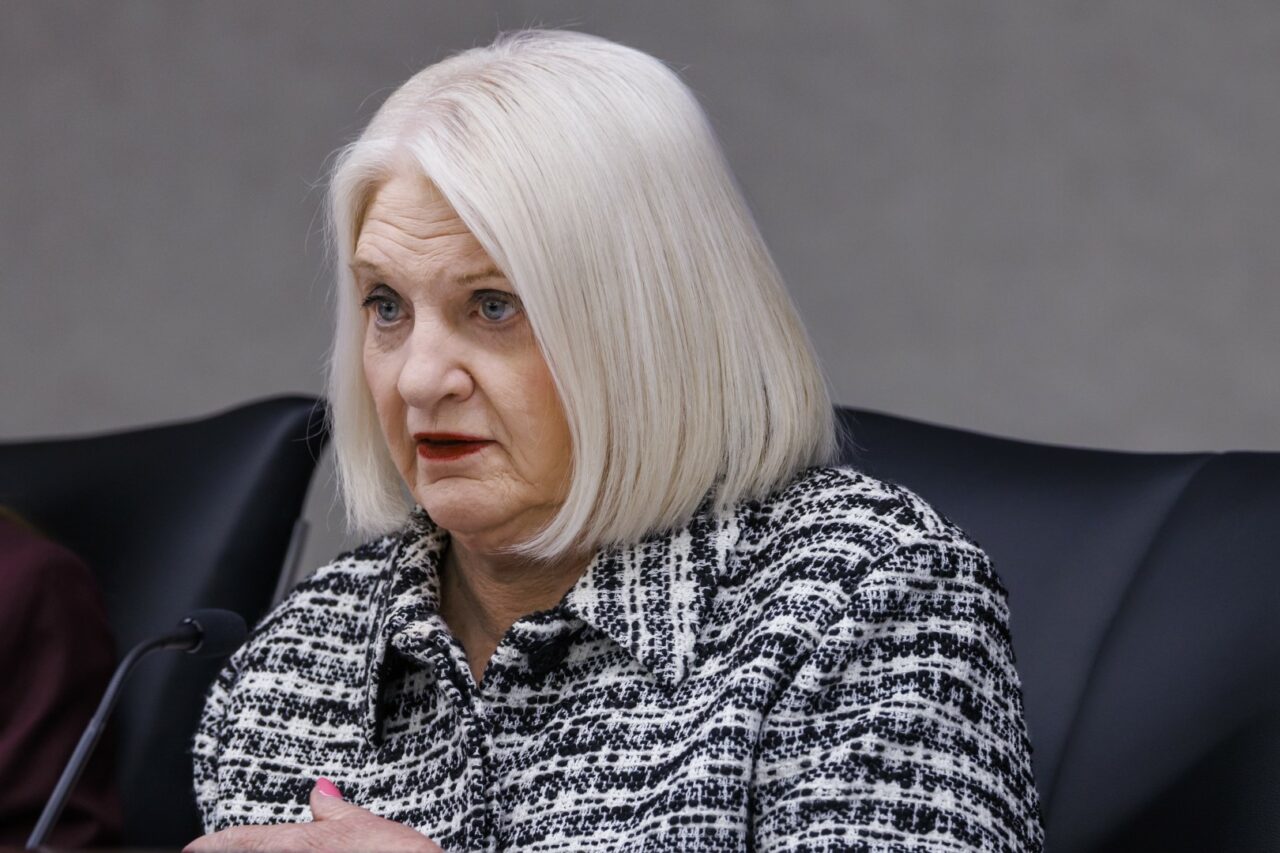 Florida lawmakers are closer than ever to putting the brakes on auto glass repair lawsuits that have skyrocketed statewide in recent years.
Florida lawmakers are closer than ever to putting the brakes on auto glass repair lawsuits that have skyrocketed statewide in recent years.
The Senate Rules Committee voted unanimously for SB 1002, Orlando Democratic Sen. Linda Stewart's most recent attempt at addressing the issue.
"After five years, I'm happy to present this bill again, much better than it ever was," Stewart said, adding that her measure would "modernize" Florida's laws and "finally put an end to the frivolous lawsuits perpetrated by a few bad actors."
As detailed in prior committee stops for both the Senate and House version (HB 541) of the bill — both of which now pend floor votes —litigation over auto glass repairs in Florida rose 6,000% between 2011 and 2022, when 37,000 such claims were filed.
It's a contributor to Florida's larger insurance issue across several industries, according to Panama City Republican Rep. Griff Griffitts, who sponsored the House bill.
"Although we've corrected some of the problems with litigation in the past few months," he said Monday, referring in part to a sweeping tort reform measure Gov. Ron DeSantis signed March 24, "this bill will take one more avenue of frivolous litigation off the table."
SB 1002, which Indian Rocks Beach Sen. Nick DiCeglie amended Tuesday to match the House bill, would ban the use of assignment of benefits (AOB) in auto glass claims. AOB allows insurance policyholders to grant auto repair shops the ability to file claims on their behalf and collect insurance payments without the policyholder's involvement.
The legislation would also prohibit auto shops from offering incentives to consumers and allow insurers to sell cheaper policies with deductibles for windshield damage in addition to currently required policies that include full coverage of windshield repairs and replacement.
Further, the measure in its amended form would require insurers to provide multiple shop options for each auto glass job without preference for a particular company. That provision is meant to address concerns of "steering," a federally prohibited act in which an insurance provider directs claimants to get their vehicles repaired by specific shops or companies.
That's a "step in the right direction" but still not enough, according to lobbyist Jeff Johnston, who spoke on behalf of the Florida Independent Auto Glass Association.
A major reason why there are so many auto glass lawsuits in Florida, he said, is because of the unfair advantage auto glass repair giant Safelite has over mom-and-pop shops. The company, which holds a 20% share of the market, is both an auto glass repair business and a claim-handler for several major insurers in the state, and it often underpays shops that aren't in-network.
"They answer the phone and handle the claim all the way to payment, so if (small, independent auto shops get) a job, Safelite pays their bill," he said. "That's a pretty unique situation, to have your biggest competitor paying your invoice."
Asked by Senate Democratic Leader Lauren Book what more could be done to protect small auto shops, Johnson said Safelite needs to "pick a lane."
"We talk about anti-steering language, but I would argue the steering actually occurs when somebody calls their insurance company (and) Safelite answers the phone. They're steering to Safelite, (and) I don't know how much (more) steering you need to do if you're actually answering the telephone," he said.
"Maybe they should be the glass company or they should be the third-party administrator. Maybe they shouldn't be both."
Johnson said Zephyrhills Republican Sen. Danny Burgess, who sits on the Rules Committee and was at the Tuesday meeting, once told him about trying to get his windshield repaired and having to "fight for 10 minutes" on the phone with a Safelite representative before he was cleared to get the job done at a shop owned by one of his constituents.
Burgess neither confirmed nor denied the story.
Book then inquired about the tens of thousands of AOB claims each year, the majority of which CFO Jimmy Patronis said came from less than two dozen lawyers across Florida.
Patronis said the "epidemic" in auto glass claims needs to end.
"I'm a Republican, and I'm here advocating for a Democrat's bill because at the end of the day this is in the best interest of the policyholders of the state of Florida," he said. "This bill will ultimately help lower rates, plain and simple."
Johnson said SB 1002 and HB 541 would definitely reduce litigation, but it would also leave independent auto shops with little recourse when they're underpaid for or cut out of a job.
"We're going to solve the litigation. There's no doubt about that. As soon as this is signed into law, litigation's gone," he said. "This body just has to ask the question, 'Do we want to have a monopoly?' That's really what's left."
Johnson was alone in speaking against the bill. In addition to Patronis, representatives from the Florida Chamber of Commerce, Associated Industries of Florida, R Street Institute, National Insurance Crime Bureau, National Association of Mutual Insurance Companies, Florida Association of Insurance Agents and Personal Insurance Federation of Florida appeared to support the measure.
Lobbyist Ashely Kalifeh, who represents Safelite, said the company does not engage in steering, supports anti-steering regulations and offered to provide audio recordings of claim calls at any of the committee members' request.
While Safelite operates as both a glass repair business and a claims handler through its subsidiary, Safelite Solutions, she said, it's not the only such business in Florida.
"There's a couple other competitors in that space," she said.