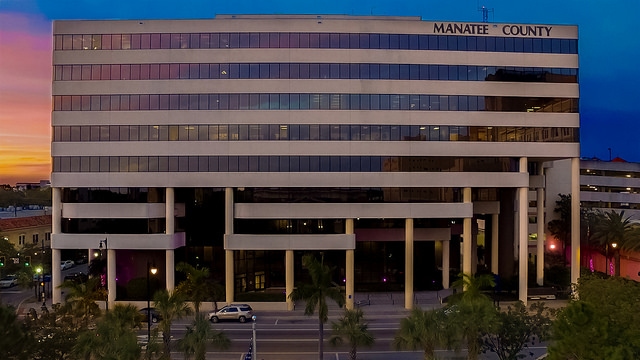 A fraudster reportedly convinced officials to wire money owed to Neal Land & Neighborhoods.
Roughly $1.4 million was stolen from Manatee County in an apparent scam by fraudsters claiming to be a prominent contractor.
County officials have confirmed an ongoing criminal investigation is taking place. Investigators revealed few details, citing an active investigation.
But sources within both Manatee County government and Neal Land & Neighborhoods, the contractor scammers allegedly impersonated, confirmed some $1.4 million in public money was wired to a New York bank account with no connection to the work done.
The Manatee County Sheriff's Office confirmed to Florida Politics only that a criminal investigation is underway. The FBI is also involved in the investigation.
Manatee County Clerk of Court Angel Colonneso issued a public statement late Tuesday confirming the county had been victimized.
"Late last week, we learned our county was the victim of a highly sophisticated fraud," Colonneso said. "It involved multiple entities at various stages of the payment process. As Comptroller, funds were delivered based on fraudulent information and documents for an authorized invoice.
"We are working with law enforcement, the county, and my cybersecurity consultant. We cannot provide specific details now, but we will when we are lawfully able, as this is an active criminal investigation."
A spokesperson for Neal Land & Neighborhoods fronted the costs for an extension of Fort Hamer Road. But after outlaying $1.4 million for that work, the contractor reached out to the county last week asking about when to expect payment. The Manatee County Clerk's office told them the money had already been wired.
That immediately raised flags. Neal Land & Neighborhoods never received money, and normally isn't paid in wire transfers. As a policy, the county pays contractors through checks, which can be easily traced and, if necessary, stopped.
That's when Colonneso reportedly learned of the theft. Law enforcement was immediately notified, and it became apparent county workers had fallen prey to a scam.
Sources say a fraudster claiming to be the top financial officer at Neal Land & Neighborhood had provided a New York bank account number to the county and demanded money be transferred immediately. A sense of urgency prompted officials to bypass normal protocols and wire money in two installments, one reportedly for more than $1 million.
Officials in the clerk's office told county officials they trusted the Public Works department had vetted the contractor. But the county has said that's pushing responsibility away from the Clerk's Office, which ultimately bears fiduciary responsibility for handling county revenues.
Right now, officials with the clerk's office are wary to assign blame.
"We're not pointing fingers at any office," said PIO Jennifer Linzy. "We are all victims in this fraud crime."
Neal Land & Neighborhood's spokesperson confirmed that before money was wired, the Clerk's Office did contact the individual seeking the money transfer. That individual answered the phone and claimed to be the company official that normally handles finances. That may indicate any hack of county information provided enough data for scammers to fraudulently impersonate an individual who had worked directly with the county on payments in the past.
It's unclear now what happens with the $1.4 million loss. Neal Land & Neighborhood officials are still awaiting the money owed to the firm. Investigators do have the bank account numbers used for the wire transfer, but officials have not reported that the money was retrieved. It's possible the county could suffer the loss, but the bank or a private insurer may ultimately be on the hook for some or all of it.