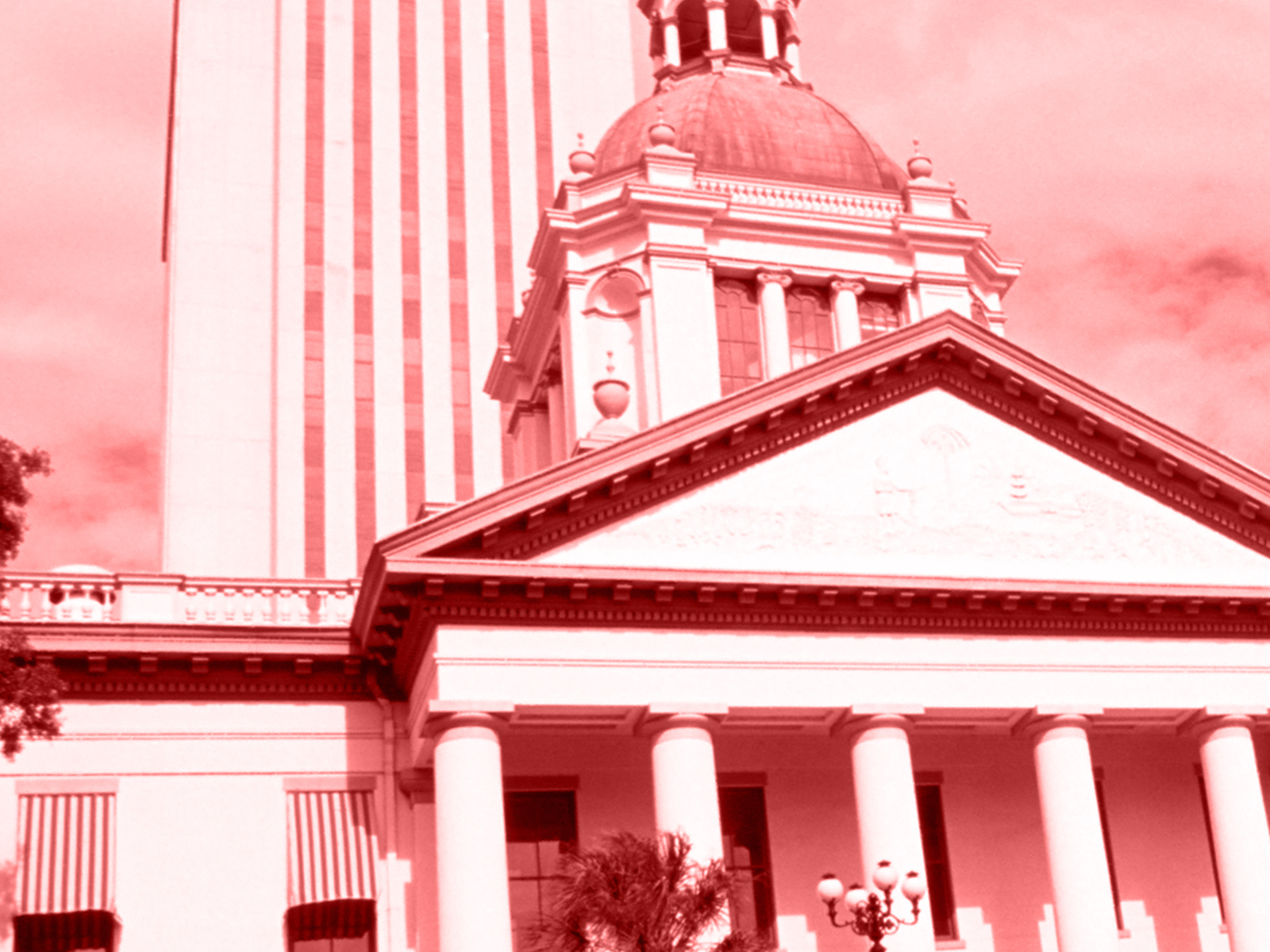 What's inside? All things Session.
Sixty Days — A prime-time look at the 2023 Legislative Regular Session:
The Last 24
Senate President Kathleen Passidomo's top health care priority was nearly derailed in the House, and its future is uncertain going forward. The bill (HB 583) essentially bans anyone but medical doctors and osteopathic physicians from using the words "physician" or "doctor" in their advertisements and daily interactions with patients. The House and Senate bills exempt some professions from the ban, such as chiropractic physicians, dentists and podiatrists, but the House bill also includes optometrists in the carve out while the Senate bill (SB 230) does not. One of the Republicans who was driving opposition to the legislation was House Health and Human Services Committee Chair Randy Fine, who ultimately voted against the measure. Here's your nightly rundown.
Testing the waters: Gov. Ron DeSantis is meeting with a group of congressional Republicans this evening in Washington to drum up support for his likely campaign for the GOP presidential nomination.
Moneymen: GOP megadonors aren't happy about the six-week abortion ban, but DeSantis reportedly believes it was necessary to win a primary against Donald Trump.
Potty politics: A controversial bathroom bill (HB 1521) is poised to pass in the House.
Florida Forever: A $100 million plan (HB 7047) for the state's land acquisition program is ready for a full House vote.
Reverse card: Republicans have filed an amendment, tucked into a Senate bill (SB 1604), that would seize back power from Disney.
Chop shop: Bills (HB 185/SB 306) to crack down on the illegal catalytic converter trade are revving up for final passage.
Abandoned cemeteries: A bill (HB 49) that would help preserve Black cemeteries threatened with disappearing into obscurity is ready for the full House.
Happiest Prison on Earth: CFO Jimmy Patronis said he supports the Governor "flexing his muscles­" against Disney.
Strap in: A pair of bills (SB 902, SB 904) adding more safety rules for amusement rides and making it harder to get public records immediately when the state investigates a ride accident sailed through a Senate committee.
Thumbs-up: A bill (HB 407) that would support Apalachicola Bay and the Brevard County barrier island area is heading to the full House.
Good boy: A bill (SB 942) that would strip away the last remaining local restrictions targeting specific dog breeds — mostly pit bulls — is ready for a floor vote in the House.
Green for grass: A proposal (HB 1181) to fund innovative technology to address desperately needed seagrass restoration is moving to the House floor.
Quote of the Day
"He hasn't even been re-elected for six months. And while we're in Legislative Session right now and the state Legislature is doing their business, he's in South Carolina and Iowa … his focus should be in Florida. Floridians want him to be focused on Florida. That's what he signed up to do."
— U.S. Rep. Greg Steube, on DeSantis 2024.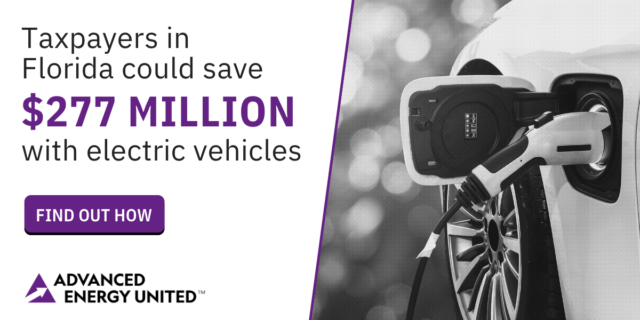 Bill Day's Latest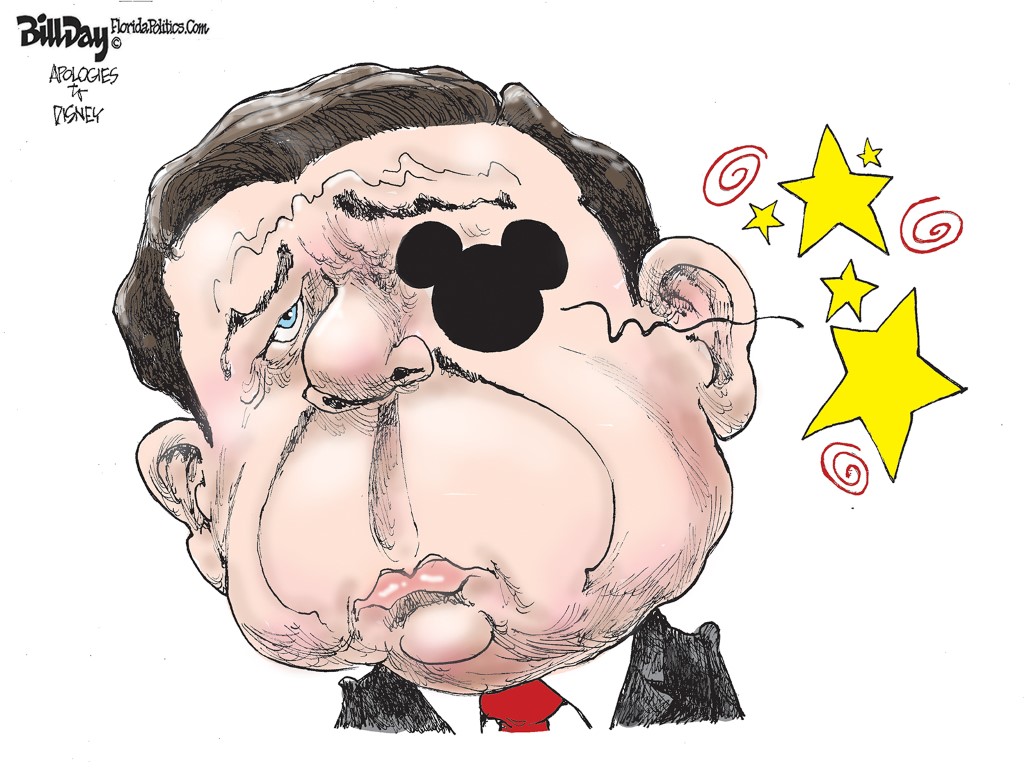 3 Questions
Rep. Hillary Cassel, a Dania Beach Democrat, spoke to reporters on Monday about the massive downpour of more than 26 inches of rain in 24 hours that led to widespread flooding in Broward County and damaged thousands of properties. DeSantis was in Ohio on a book tour when the storm hit, but spoke with city and county leaders and emergency management officials on Thursday while out of state. What follows is an edited version of the questions and Cassel's answers.
Q: Is there anything about this torts bill that recently passed that you think could potentially exacerbate policy issues for some of your constituents?
Cassel: So really the biggest impact that torts bill is going to have is a lack of access to the courts and to hold insurance companies accountable. So in the event that a homeowner does have that available insurance coverage, the tort reform, first and foremost is going to be in effect at the time of this loss, which means they're not going to have those attorney's fees accessible, so they're going to have to come out of pocket to hire an attorney in the event that the insurance company doesn't do the right thing. The tort reform package is going to have a huge impact on the victims of this storm.
Q: Do you have any comments on Gov. DeSantis not going to Broward County to check in on residents?
Cassel: You know, we declare a state of emergency; that means that we need you here. We need boots on the ground, and we'll take those white boots even, but we need you there when your community and your constituents and Floridians are hurting. Thankfully, we didn't have any injuries. We didn't have any loss of life. But water causes extensive damage. These individuals are going to have mold in their homes, it could result in people getting sick if they don't have the resources quickly enough to be able to remedy those situations. So, the Governor needs to be there. We still have places that we can't get ingressed and egressed out of in my district. Those boots would be ready for walking, and I would welcome him to come to my district so we can take him around and see what a great job our local elected officials did in getting access as soon as the storm is over to start clearing out that water. But we still have a lot of cleanup to do and the Governor should be checking on the citizens of the state of Florida.
Q: Do you think he would have taken a different approach had it been a predominantly Republican county? 
Cassel: I think we saw his approach in response to Hurricane Ian, and I think that response was swift and quick. There's a reason he left Broward County high and wet because we're not dry right now.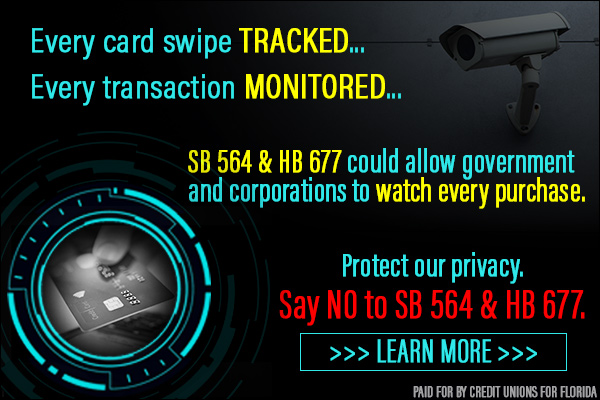 Lobby Up
Another foreign power has signed a lobbying deal with Ballard Partners.
The latest addition to the international portfolio is Japan, which hired the firm to help strengthen the nation's relationship with the United States.
According to federal lobbying disclosures, Ballard Partners will assist the Japanese embassy in bolstering business relationships between Japan and U.S. federal agencies and Congress.
Though the lobbying registration was filed at the federal level, the contract also says the firm will help the nation build relationships with state legislatures and state government agencies.
The contract, signed by Japanese embassy Minister and Head of Chancery Koichi Ai, went into effect on April 1 and runs through June. Ballard Partners will receive $25,000 a month for its services.
Ballard senior partner Syl Lukis, managing partner Jose Diaz and partners Courtney Coppola, Dane Eagle and Adrian Lukis were listed on the disclosure.
Ballard Partners has been one of the largest lobbying firms in the Sunshine State for years and has grown to become a top federal firm since it expanded to D.C. six years ago. In addition to Japan, the firm founded by Brian Ballard has represented nations including Guatemala and the Democratic Republic of the Congo.
Breakthrough Insights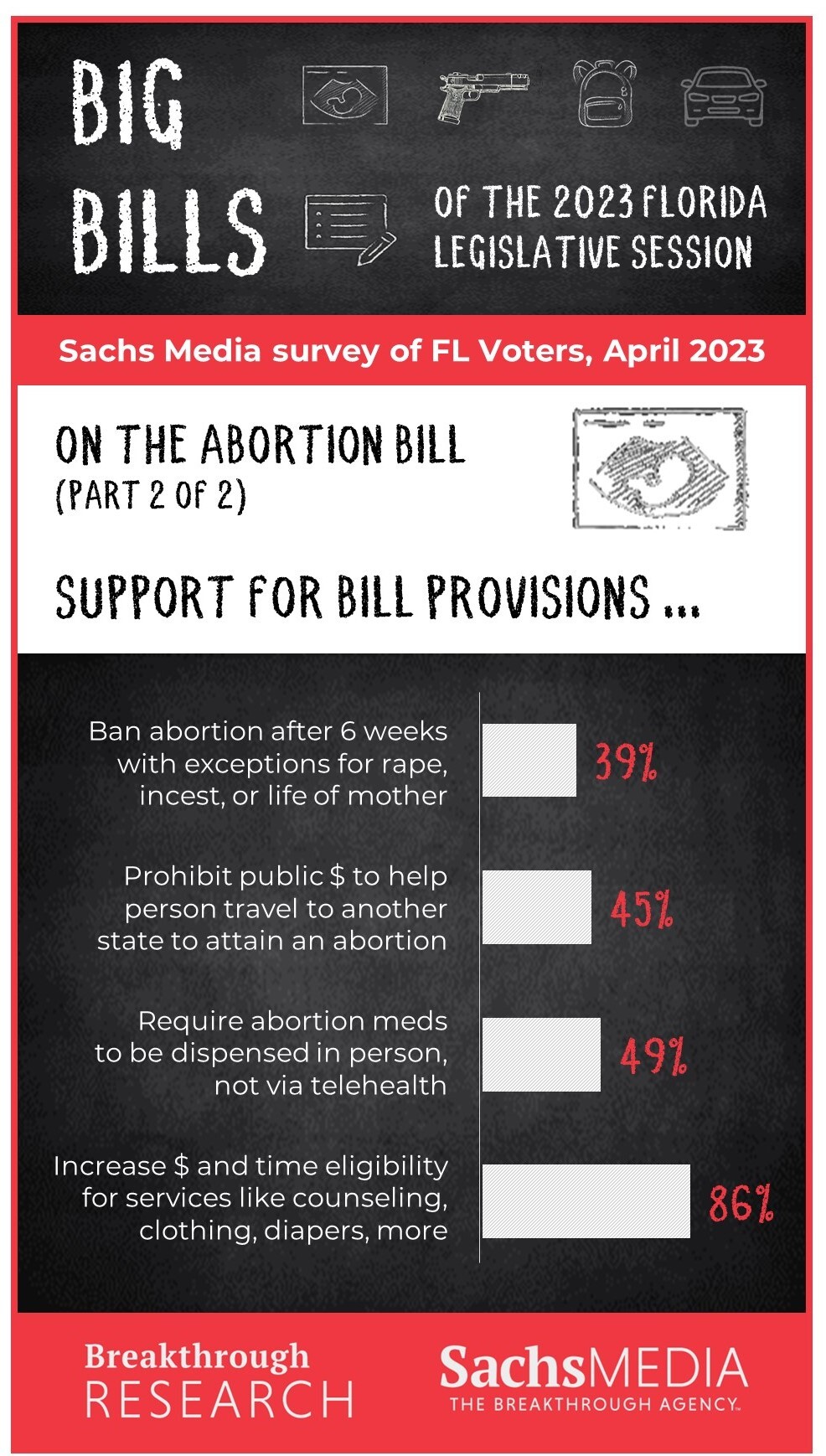 The Next 24
8 a.m.— The House Education & Employment Committee will consider a bill (HB 931) that would more tightly regulate the diversity of speakers at the state's universities and colleges. Room 17, House Office Building.
8 a.m. — The House Judiciary Committee will consider legislation (HB 43) that would delete the "clean hands" provision from the state's compensation rules for the wrongfully imprisoned. Room 404, House Office Building.
8 a.m. — The House State Affairs Committee will take up legislation (HB 1355) that would prohibit China and other "countries of concern" from buying land near military bases. Room 212, Knott Building.
8:30 a.m. — The Senate Rules Committee is scheduled to consider nearly 70 bills during a six-hour meeting. Room 412, Knott Building.
1:30 p.m. — The House holds a floor Session.
3:30 p.m. — The Senate holds a floor Session.
Full committee agendas, including bills to be considered, are available on the House and Senate websites.