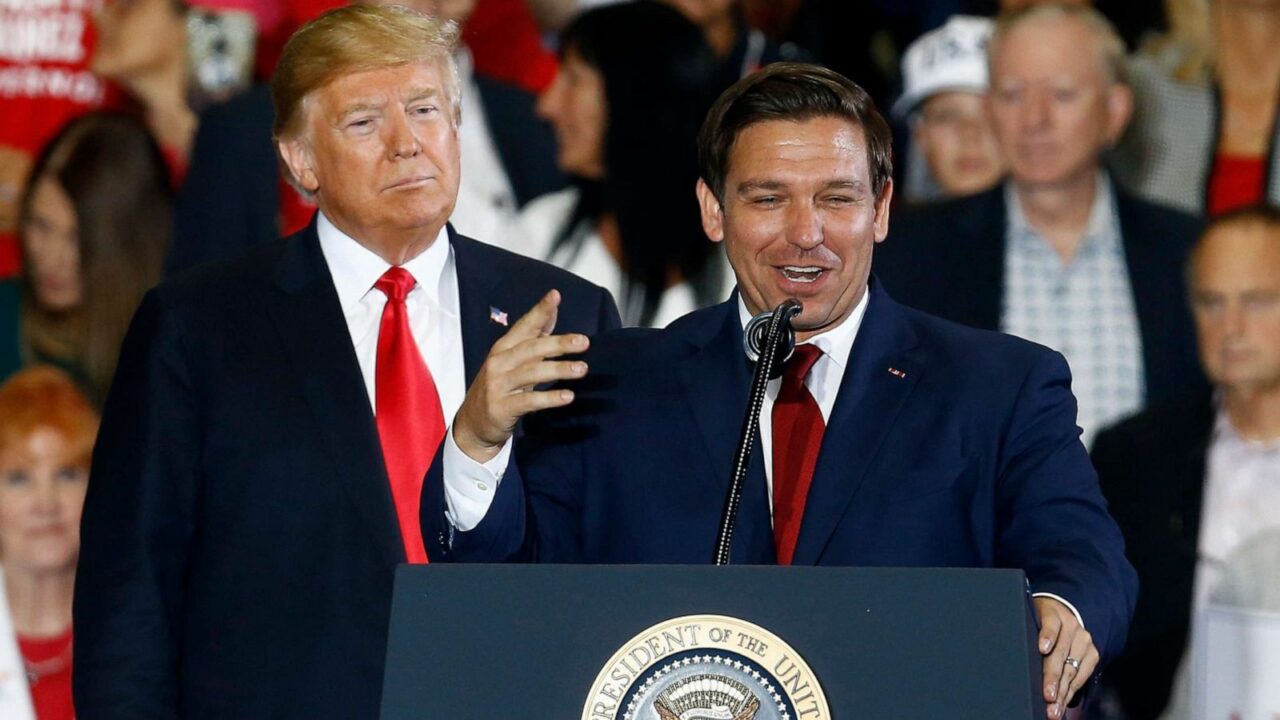 The poll released Sunday show the Governor might have bottomed out last month among GOP voters.
A new NBC News poll shows Ron DeSantis behind Donald Trump, but the Governor's numbers show his popularity among Republican Primary voters has hit a new high since March in the match-up against the former President.
The major network conducted a poll of 1,000 voters April 14-18 and found that if the Primary was held today, DeSantis would be the choice of 31% of Republicans polled, compared to the 46% lining up behind Trump. Those are DeSantis' best numbers since a Quinnipiac poll released March 31 put him at the same level 10 national polls ago.
The polling period for NBC News included two days of intense media coverage regarding DeSantis' announcement about punishing Disney World for moves that rendered a Governor-appointed board powerless. 
The NBC News poll shows former Vice President Mike Pence at a distant third — the choice of 6% of the 292 Republican voters polled. And then former South Carolina Gov. Nikki Haley, former Arkansas Gov. Asa Hutchinson and U.S. Sen. Tim Scott  of  South Carolina each drew 3% among those polled.
DeSantis hasn't announced his presidential campaign yet, but he's consistently polling ahead of Haley, who's already thrown her hat in the ring.
Still, the poll results show that Republicans are standing behind the former President when it comes to his legal woes. After a Manhattan grand jury voted to indict him March 30, more than two-thirds of those polled — 68% — said they agreed with the statement that the investigations "are a politically motivated attempt to stop Trump. No other candidate is like him, we must support him."
And just 26% of the Republicans polled said this statement comes closer to their view: "It is important to nominate a candidate who will not be distracted and can beat (President) Joe Biden."
Paradoxically, another headline of the poll also shows the nation at large is not so much into sequels when it comes to presidential politics. A substantial majority of all Americans don't want Trump or Biden running for President in 2024.
According to the survey, 70% of all Americans — including 51% of Democrats — believe Biden should not run for a second term. The majority of those who said that said age was a major reason. As for Trump, 60% of Americans — including a third of Republicans — think the former president shouldn't run in 2024.
When considering all 1,000 adults surveyed, the margin of error was +/-3.1 %.