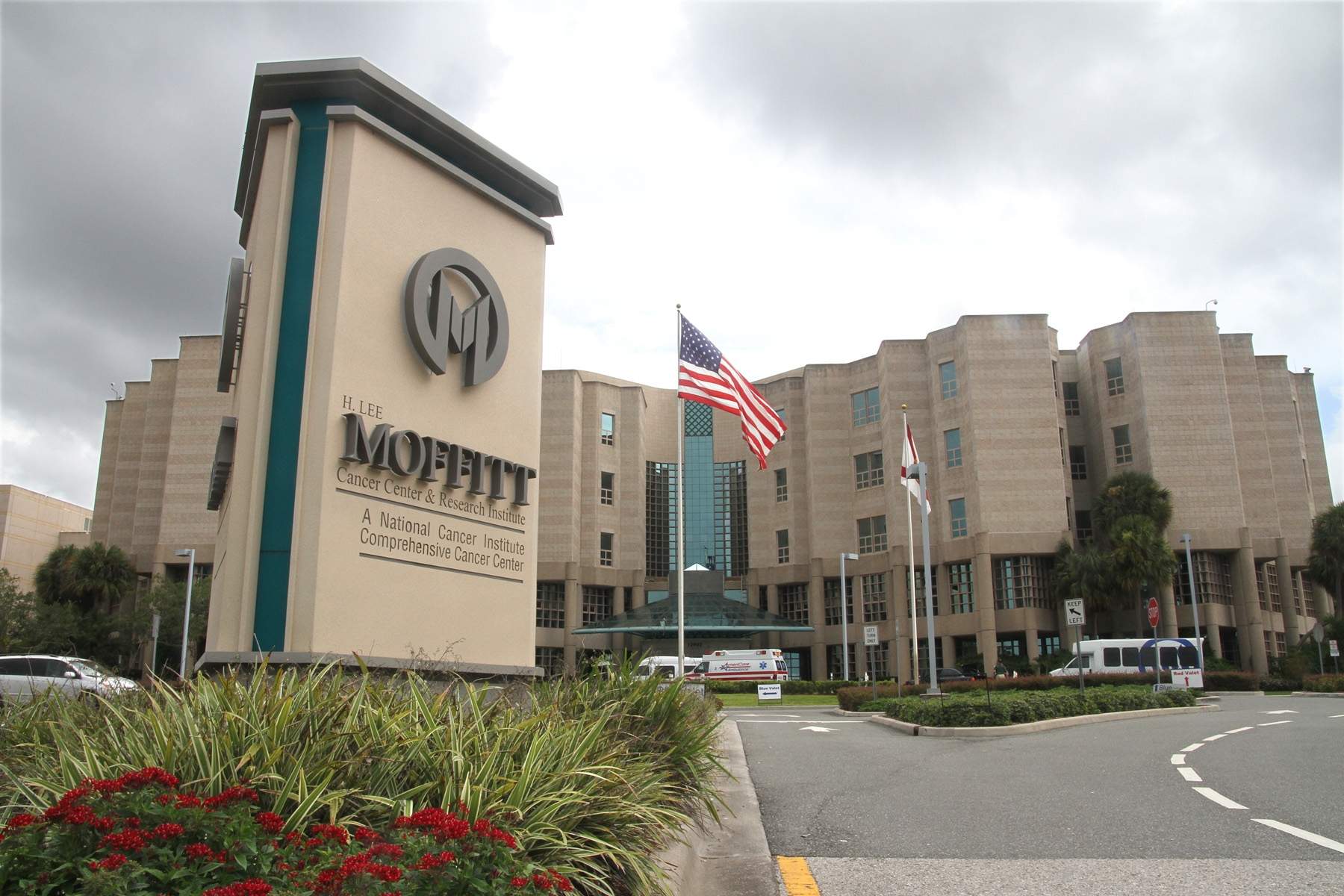 Formed through funds from the Florida legislature, Moffitt Cancer Center provides an abundant return on the state's continued investment.
In 1986, Moffitt Cancer Center was officially formed with help from the Florida Legislature. This homegrown cancer research and treatment facility in the heart of Florida continues to provide an abundant return on the state's investment and we are proud to continue the mission.
Today, the focus on cancer research and treatment in the Sunshine State consistently takes center stage with historic state support.
Cancer is the second leading cause of death in Florida, and it is estimated we will see more than 47,000 deaths from the disease this year alone. But through the state's continued investment in Moffitt, we are making real strides to knock down that death rate. Our cutting-edge research gives patients access to therapies not yet available through standard care and is often their greatest chance at achieving the best outcomes.
These outcomes — and hope for a future filled with more birthdays, weddings and all the joys of life — are why people come from across the state, nation and world to seek our care.
There is no doubt of the importance of our work in cancer research and treatment, but Moffitt's impact extends far beyond the hope and healing we provide to thousands of Floridians each year. As we expand and invest in new facilities around the Tampa Bay area and across the state, so does the potential for economic growth.
Our Speros FL project in Pasco County is an excellent example of this.
This global innovation center will be a catalyst for development, attracting top health sciences talent, biotech companies and other businesses to the region. This influx of resources has great potential to advance cancer research and grow Florida's economy through job creation and innovation in health care, biotechnology, education and beyond — positioning Florida as a leading hub in these areas.
Moffitt Cancer Center is a shining example of how our state's investment in cancer research and treatment can result in significant returns that enhance the well-being of our residents and boost Florida's economy and reputation. Florida is consistently on the national stage for its groundbreaking and innovative ideas, being the first in the nation to kick-start so many important initiatives — and today, Moffitt is as proud of our footprint in Florida as we were nearly 37 years ago when we began this journey together.
___
Patrick Hwu, M.D., is the president and CEO of Moffitt Cancer Center. He is an internationally recognized tumor immunologist who sees patients and runs a research lab studying immunotherapy for the treatment of advanced melanoma.