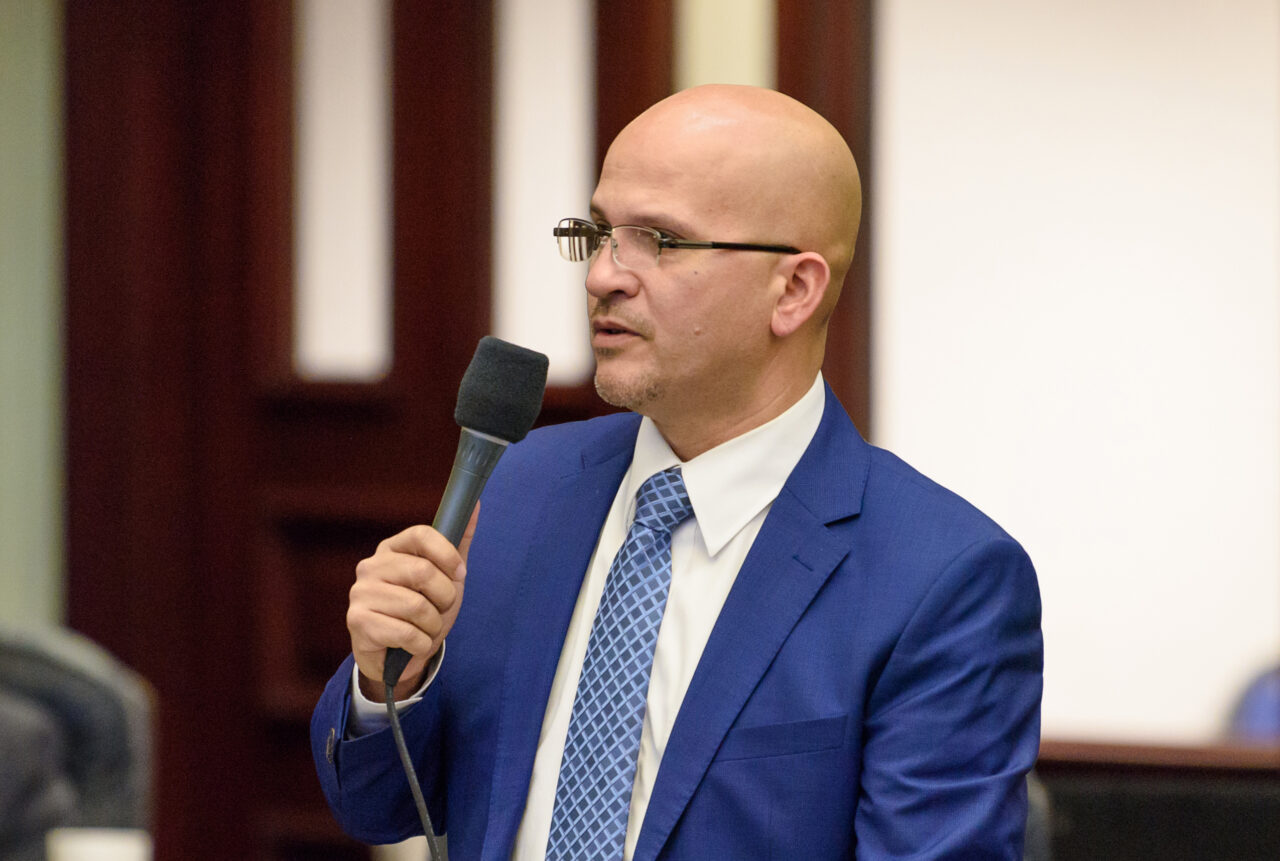 'His experience and talents will help us greatly and we are happy to welcome him.'
Conservative grassroots organization Americans for Prosperity-Florida and its Hispanic outreach arm, the LIBRE Initiative-Florida, are bringing on former Rep. David Santiago as LIBRE-Florida's new Strategic Director.
Santiago, a Republican, brings extensive legislative knowledge to the AFP-FL team following his years of service as an elected member of the Deltona City Commission and the state House.
AFP-FL touted Santiago's reputation as a "dedicated" Representative known for his work with grassroots leaders and his fellow lawmakers on what the organization described as "transformational policies."
Santiago's legislative product focused on the insurance industry, with priority bills tackling topics including workers' comp, travel insurance, surplus lines insurance, the Florida Hurricane Catastrophe Fund, pharmacy benefit managers, car insurance, reinsurance, civil remedies, rate making, construction defects, and condominium loss assessments.
Santiago represented the Volusia County area in the House from 2012 through 2020, when term limits prevented him from seeking re-election. Post-legislative service he worked for the law and lobbying firm Colodny Fass and held the top position at Floridians for Lawsuit Reform.
"We are excited to welcome David to our team to help us continue to fight for our legislative reforms on issues that matter the most to AFP-FL and Libre in Florida," said Juan Martinez of the LIBRE Initiative. "His experience and talents will help us greatly and we are happy to welcome him."
The LIBRE Initiative spreads AFP-FL's message of economic freedom in Hispanic American communities. The organization is particularly active in Florida, where Hispanic voters are a powerful bloc.
"David's extensive legislative experience, built during his four terms in the Florida Legislature, makes him exceptionally qualified for his new role with the LIBRE Initiative," AFP-FL State Director Skylar Zander said. "I'm looking forward to working closely with him to achieve long-term goals focused on breaking barriers to freedom and individual success for all Floridians."