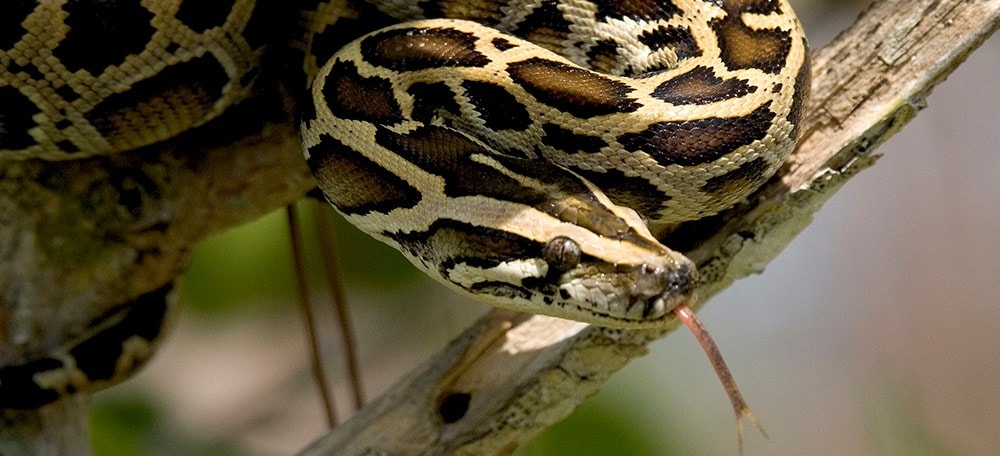 Hunters removed around 18,000 pythons from Florida since 2000.
Legislators made the decision and tapped money that will be moving forward for continued action against pythons, but the House and Senate are $2 million apart on funding targeting other invasive species.
The House specified four full-time equivalent jobs for invasive species work, with more than $2.6 million coming out of trust funds for the Florida Fish and Wildlife Conservation Commission (FWC). The Senate, in its budget bill and its first offer, denoted $641,581 for the effort.
FWC Chairman Rodney Barreto made the feeling of the Commission clear last year following the debate on the captive species rule.
"I've been clear — we do not want another python out in the Everglades. We don't want another lionfish in the water. We don't want a tegu lizard out there. We're going to put our foot down. We're going on the offensive," he said.
"I've let the industry clearly know from me, my perspective, that we do not want to wait and realize that we approved something that's detrimental to our environment, to Florida's environment."
Bills addressing Florida's issues with invasive species, especially reptiles, are presently on the move in the Legislature.
"Newer invasive reptiles tend to be large-bodied lizards and snakes," according to a House staff analysis of one of the bills. "They are relatively early maturing prolific breeders, are predators of vertebrate prey, and thrive in a wide range of habitats.
"These newer invasive reptiles were mostly introduced through the pet trade and included the Burmese python, black spiny-tailed iguana, Argentine black and white tegu, and Nile monitor."
Both chambers agreed on the number for python eradication, though, penciling in $1.35 million.
Regarding python eradication, hunters removed around 18,000 pythons from Florida since 2000, and a 200% increase in captures since 2017 thanks to python removal contractors. Tegu efforts led to around 13,000 of the lizards being removed since 2012, with more than 1,800 removed in 2022.
Budget conference subcommittees will meet throughout the week to resolve differences in each area. When remaining issues reach an impasse, they will be "bumped" to the full budget conference committee. 
Lawmakers must reach an agreement on a final spending play by May 2 to meet the 72-hour "cooling off" period required by the state constitution before they can vote on the budget to avoid pushing the Regular Session past its scheduled May 5 end date.