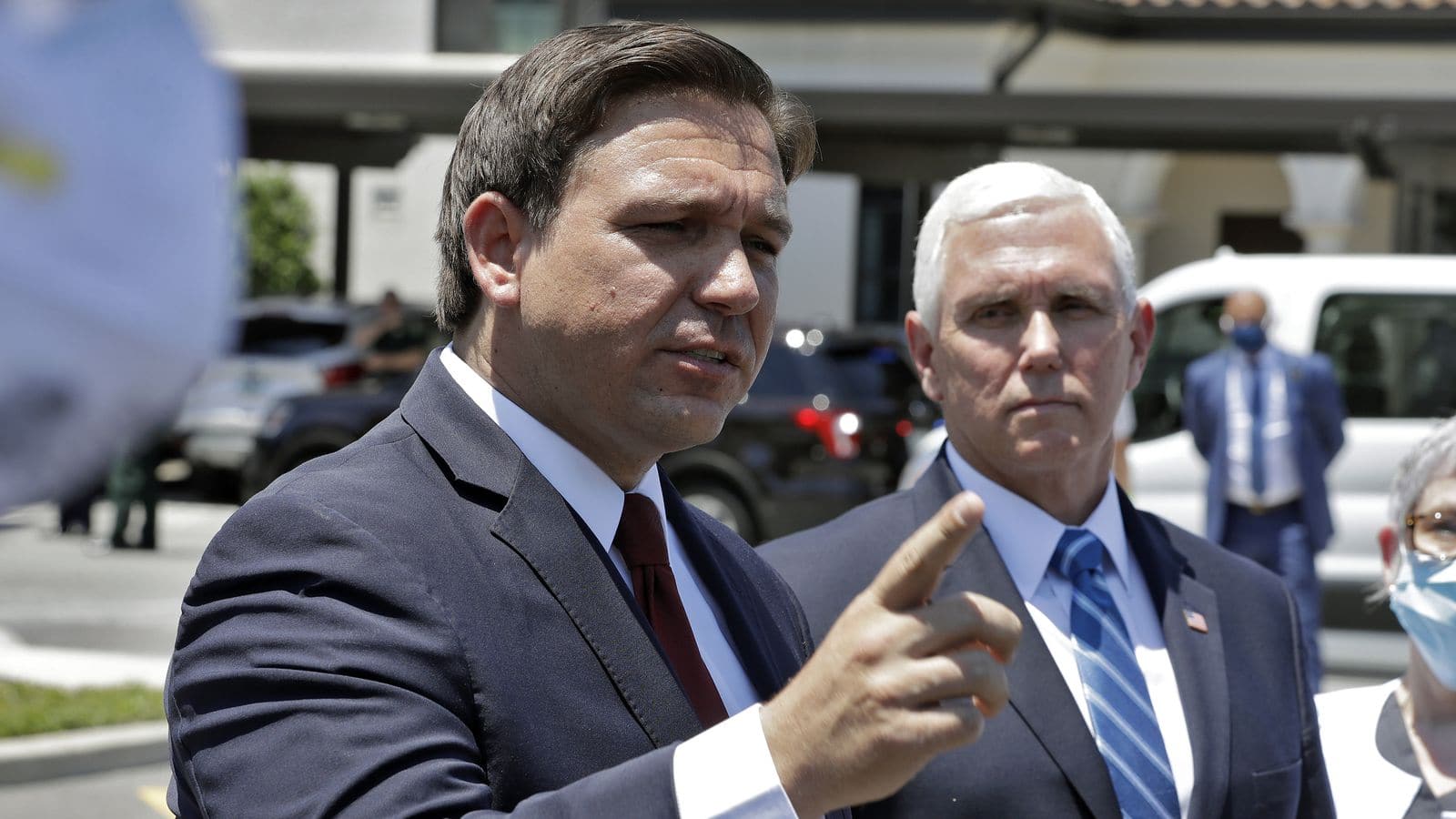 'The truth is the Democrats are the extremists on this issue.'
A former Vice President of the United States feels the "heartbeat" when it comes to Florida's six-week abortion ban.
On the Fox Business Channel, Mike Pence raved about Florida's new reproductive rights restrictions, suggesting such a law has been a winner for GOP Governors and could be a winner nationally.
Pence contended if he ever again has "responsibilities in Washington," he will "call on leaders at the national level at both ends of Pennsylvania Avenue to stand for and advance the cause of life."
From there, he disputed host Stuart Varney's qualms about the six-week ban being a "sticking point," using Florida and other states to illustrate his point.
"The heartbeat bill that Florida recently signed into law was also signed into law in Georgia and in Ohio and those Republican Governors won decisive victories in 2022," Pence said.
Though Gov. Ron DeSantis didn't advocate the six-week abortion ban in the 2022 campaign, Pence credited him and others with being "willing to step forward and articulate a pro-life position with compassion and with principle."
Pence contended "they fared well because the truth is Democrats are the extremists on this issue," and that stringent abortion bans "can be a winning issue for a nation that cherishes life."
Interestingly, Gov. DeSantis has been somewhat tentative in delivering strong arguments in favor of the bill he signed in the dead of night between political trips out of state.
"We have stood for life by enacting the heartbeat bill in the state of Florida," DeSantis said at the Utah Republican Convention, addressing the law in just one sentence.
DeSantis made similar remarks in Washington, D.C., at The Heritage Foundation's 50th Anniversary Celebration on Friday.
"We recently signed the heartbeat bill to protect life," DeSantis said.
During recent political trips to South Carolina, Ohio, Virginia and New Hampshire, meanwhile, the Governor did not mention the legislation at all. Nor has he mentioned it in Japan, where he has been the last two days.