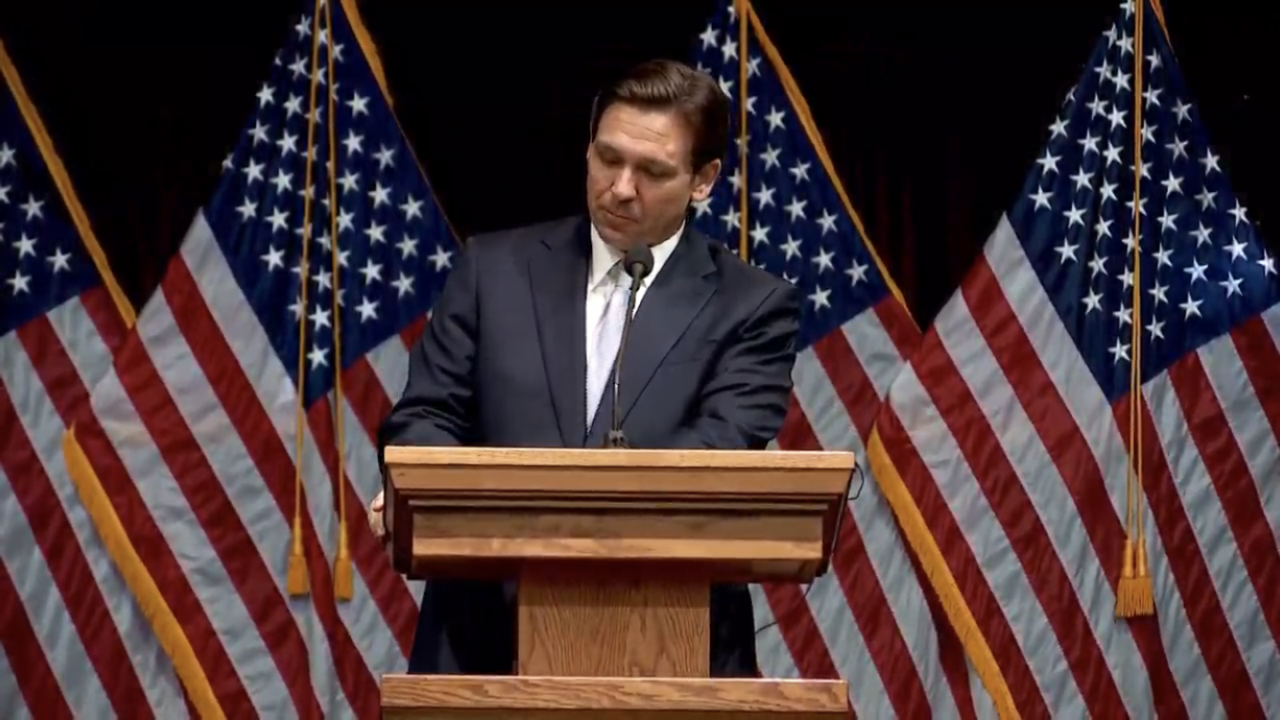 DeSantis has worked the new laws into his stump speech since Friday.
Florida's Governor continues to test drive messaging on some of the most hard-right legislation of the 2023 Session.
Ron DeSantis messaged briefly at the Utah Republican Convention Saturday about the just signed six-week abortion ban and constitutional carry legislation, two gifts to the right wing likely to be major issues in the 2024 presidential race.
"We have stood for life by enacting the heartbeat bill in the state of Florida. We have stood for the second amendment by enacting constitutional carry," DeSantis said.
The latter is ironic, given reporting before the convention that guns were not allowed in Saturday's speech. Magnetometers were used to screen attendees to ensure they didn't have the guns allowed virtually everywhere in Florida now.
DeSantis made similar remarks in Washington D.C. at The Heritage Foundation's 50th Anniversary Celebration on Friday, in yet another out-of-state speech ahead of a likely run for President.
"We recently signed the Heartbeat Bill to Protect Life. We've signed constitutional carry, because you shouldn't need a permission slip to exercise your Second Amendment freedoms," DeSantis said.
DeSantis did not message on these bills in New Hampshire and Ohio speeches, nor did he touch on them in South Carolina and at Liberty University in Virginia. Slowly but surely, he is finding his rhythm on these controversial bills, however.