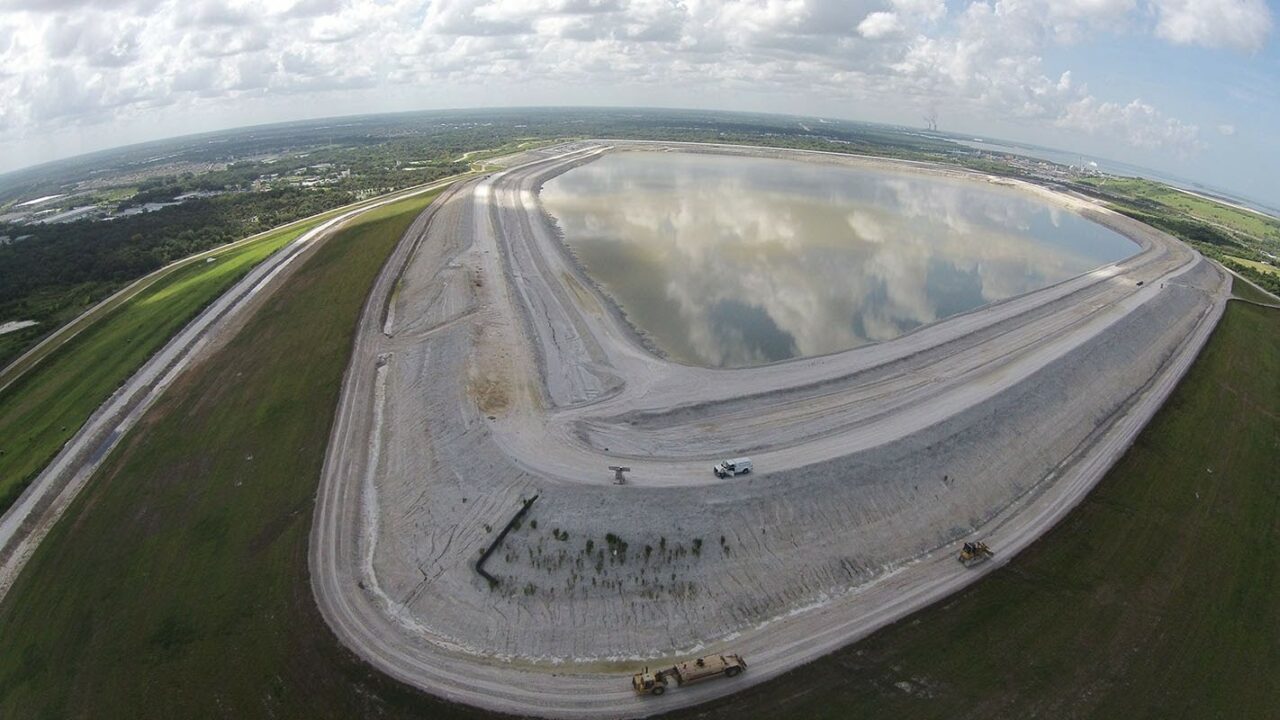 The EPA banned use of phosphogypsum in 1989.
One person's innovative waste reuse plan is another's health and environmental concern as a potentially dangerous material could be included in road building for limited suitability studies with an aim toward wider use.
"Suitability certainly isn't just to the construction integrity, if you will," Dover Republican Rep. Lawrence McClure said when the bill was up for a second reading. "It contemplates exposure and environmental impacts as well."
The House passed a bill (HB 1191) that sets out to accomplish several things, but primarily, it directs the Florida Department of Transportation (FDOT) to look into the suitability of using phosphogypsum in road base, including consideration of existing and ongoing studies.
"After a (phosphogypsum) stack has become an inactive stack, the owner or operator must assure that the stack does not emit more than a specified amount of radon-222 into the air," according to a House staff analysis of current law.
"However, (phosphogypsum) may be lawfully removed from the stack for use for outdoor agricultural research and development and agricultural field use if certain requirements are met. (Phosphogypsum) may also be used for distribution for indoor research and development if certain conditions are met. (Phosphogypsum) may not be removed from a stack and distributed or used for other purposes without EPA approval."
The federal Environmental Protection Agency (EPA) approved road construction use under the Donald Trump administration, but with the change of Presidents came a change in policy.
"Upon further review, EPA has determined that the approval was premature and should be withdrawn because the request did not contain all of the required information," the EPA announced in 2021. "With this action, phosphogypsum remains prohibited from use in road construction projects."
The use of such a potentially dangerous, radioactive substance drew pause from environmental and worker advocates.
"I think without longitudinal data, my concern is that we are creating an environment where especially our workers could be exposed to toxic chemicals and materials … (in which) we may not feel it today, but we could feel it in five, 10, 15 years down the road," Orlando Democratic Rep. Anna Eskamani said.
She referenced the Osborne Reef in arguing that allowing this practice could lead to the state having to clean up a self-inflicted environmental problem years later.
"I'm concerned that a 'demonstration' would actually mean we're going to build pilot roads, and local communities won't have a say if that happens or not," Eskamani said.
For every ton of phosphorus produced, the process also turns out five tons of phosphogypsum. There are around 1 billion tons of phosphogypsum divided among 24 stacks in Florida, with 30 million new tons created annually.
The bill's language states the legislation won't affect Department of Environmental Protection (DEP) permitting of gypstack systems pursuant to existing Florida law.
The EPA banned use of phosphogypsum in 1989, but the rule opened for limited agricultural use a few years later.
House members voted down an amendment by St. Petersburg Democratic Rep. Lindsay Cross that would've required FDOT to coordinate with DEP and the Department of Health to assess risks from phosphogypsum reuse in this method.
The House also voted down another Cross amendment that would've required county governments to expressly opt-in to phosphogypsum inclusion in their road materials.
"We're not going to use this material if it's not the right decision for Florida," McClure said.