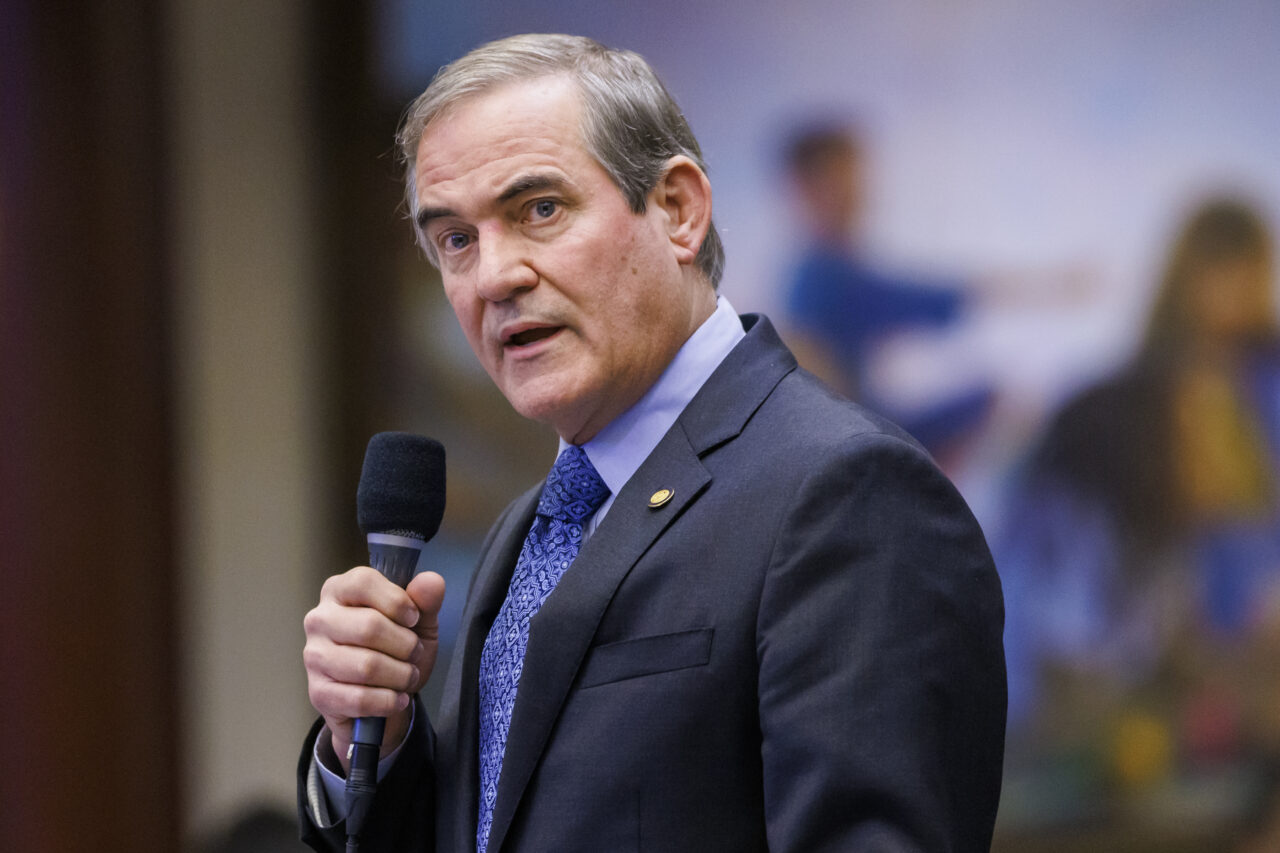 'That was the litmus test — does this provide relief to the consumer?'
The House unanimously passed its tax cut package that will save taxpayers nearly $1.4 billion next year, according to estimates from state economists.
The bill (HB 7063) includes many sales tax exemptions on consumer goods and a reduction in the business rent tax. Democrats applauded the move to include a provision adding an exemption on sales taxes for baby products, including diapers, clothes, changing tables, strollers and other items, as well as a one-year sales tax exemption on ENERGY STAR appliances.
"It truly is a pro-consumer step in the right direction for so many Floridians," said Rep. Dan Daley, a Coral Springs Democrat.
Rep. Stan McClain, an Ocala Republican who chairs the House Ways and Means Committee and sponsored the bill, said the aim was to provide relief to everyday Floridians.
"That was the litmus test — does this provide relief to the consumer?" McClain said.
One major plank of the plan is a reduction in the business rent tax, from 5.5% to 4.5% for 13 months, saving businesses an estimated $394.4 million. Lawmakers passed a bill in 2021 to reduce the tax to 2% by August 2024, once Florida's unemployment compensation trust fund, drained by the COVID-19 pandemic, is restored to pre-pandemic levels.
Other parts of the bill include a permanent sales tax exemption on gas stoves, which will save buyers $6.8 million, and a "Freedom Summer" which will give consumers a sales tax break on tickets to sporting events, movies, museums, concerts, plays and other cultural events between May 29 (Memorial Day) and Sept. 4 (Labor Day).
Sales tax holidays on select items are also part of the bill, including two separate back-to-school sales tax holidays on clothing items worth $100 or less, school supplies worth $50 per item or less and personal computers worth $1,500 or less. They would take place July 24-Aug. 6 and Jan. 1-14, 2024, saving consumers an estimated $173.3 million.
Many of the provisions were included in Gov. Ron DeSantis' proposed $1.5 billion tax cut plan, but it omits DeSantis' call for a one-year sales tax exemption on household items under $25, including laundry detergent, toilet paper, paper towels, hand soap and more.
DeSantis' plan for a $170.2 million one-year sales tax exemption on pet food and for a permanent sales tax exemption for over-the-counter pet medications didn't make it into the bill. But pet medications and some pet items are exempt during the sales tax holiday for disaster preparedness items to take place May 27-June 9.
The bill will be negotiated with the Senate, which has advanced its own tax cut plan (SB 7062) worth nearly $1 billion, in the final days of the Regular Session, which is scheduled to end May 5.
Unlike the House version, the Senate plan doesn't include a cut in the sales tax surcharge in Hillsborough County, whose voters approved the surcharge in 2018 but which was later ruled unconstitutional. The House plan would save Hillsborough taxpayers $563 million over two years, but the Senate prefers to set up a program allowing Hillsborough residents who paid the tax when it was in effect to apply for a rebate.