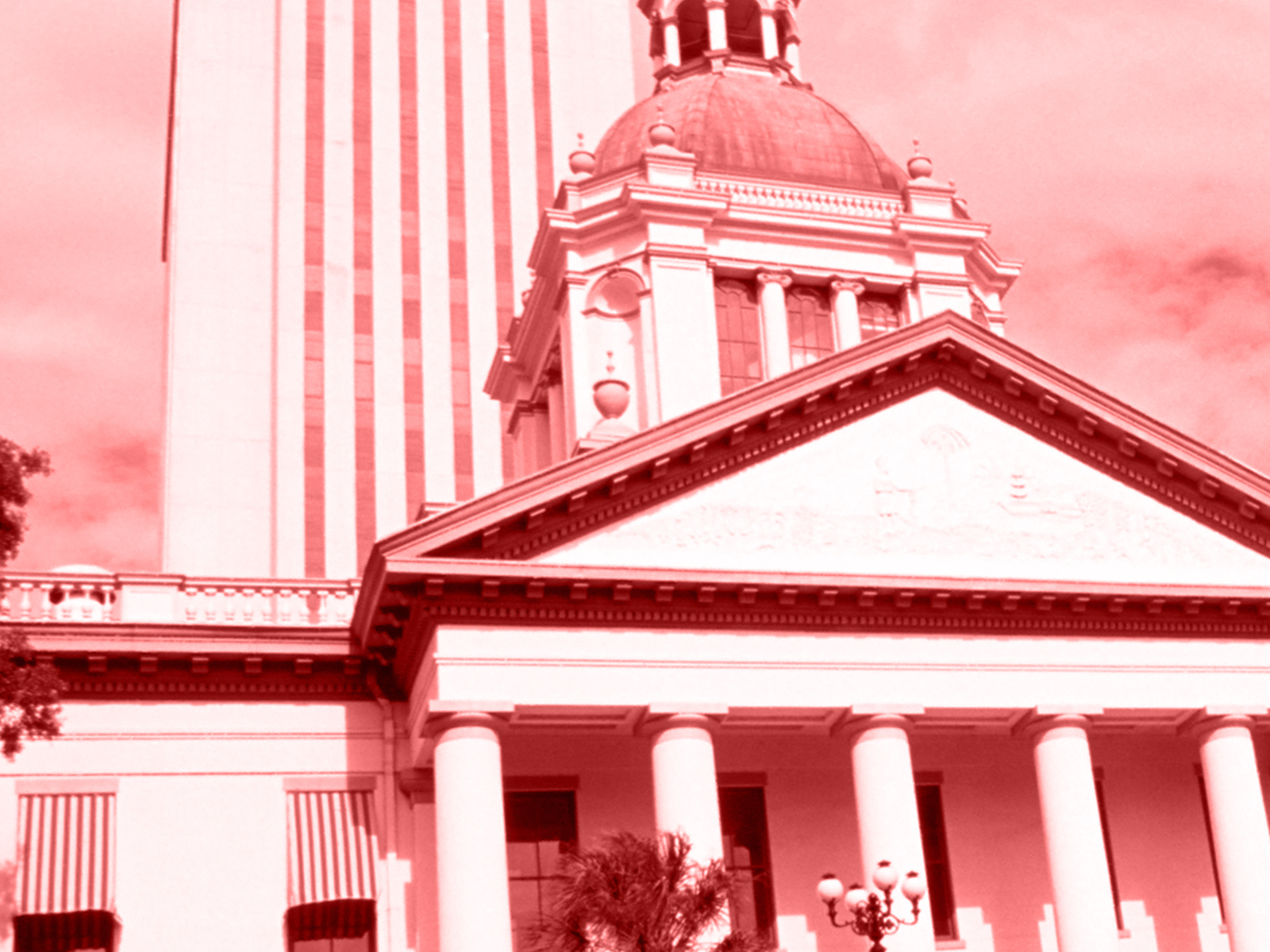 What's inside? All things Session.
Sixty Days — A prime-time look at the 2023 Legislative Regular Session:
Ed. note: I am having a painful setback involving my hamstrings injuries and will be on the IR list tonight. So, there won't be an edition of Sunburn tomorrow morning, but the staff of Florida Politics will continue to post all the latest news to the website. Don't fret; Takeaways from Tallahassee will be in your inboxes Saturday morning and Sunburn will return first thing Monday.
Thanks for your continued support; have a great weekend and please stay safe.
The Last 24
The House unanimously passed its tax cut package that will save taxpayers nearly $1.4 billion next year, according to estimates from state economists. The bill (HB 7063) includes many sales tax exemptions on consumer goods and a reduction in the business rent tax. Democrats applauded the move to include a provision adding an exemption on sales taxes for baby products, including diapers, clothes, changing tables, strollers and other items, as well as a one-year sales tax exemption on ENERGY STAR appliances. One major plank of the plan is a reduction in the business rent tax, from 5.5% to 4.5% for 13 months, saving businesses an estimated $394.4 million. Here's your nightly rundown.
Fingers crossed: Senate President Kathleen Passidomo is optimistic House and Senate budget negotiators will wrap up their work by Saturday and Session will end on time.
Bumped: House and Senate health care budget conferees are agreeing to bump unresolved spending and policy decisions to the Budget Chiefs.
Papers, please: An immigration reform measure (SB 1718) that would crack down on hiring immigrants in the U.S. illegally is poised for passage.
Mr. Blue Sky: A bill (SB 1068) that would ease the construction of drone ports and limit local government restrictions is now ready for Gov. Ron DeSantis' signature.
Critical cash: The House passed a plan (HB 407) that would allow for $25M in DEP spending over the next five years to improve the Apalachicola Bay area of critical state concern.
Prisoner's rights: Legislation (HB 779) that would guarantee some rights to pregnant prisoners won near-unanimous House approval, but time is running out for it to become law this year.
Adieu: The House and Senate have agreed to budget $2M to raze the Elliot Building, paving the way for the new Memorial Park.
May it please the court: The House and Senate have agreed to boost funding for prosecutors by pay by nearly $10M.
Fire fight: Negotiations continue between the House and Senate, but they're getting closer to deciding which firehouses and emergency centers will get state funding.
Pump the brakes: Florida's senior Senator is wondering if DeSantis is going too far in his fight with The Walt Disney Co.
Resign-to-run: Florida's most recent former Governor is backing clarification of the state's resign-to-run law (SB 7050) that would benefit DeSantis' likely presidential campaign.
Electric boogaloo: A tax bill moving in the Senate (SB 1070) would create an annual license tax of $200 for Florida electric vehicle owners, making it one of the highest in the nation.
??? Florida's Attorney General somehow doesn't understand why DeSantis is a defendant in Disney's lawsuit against the state.
RIP Ringmaster: America knew Jerry Springer best as a daytime talk show host who reveled in humanity's sordid moments, but in Sarasota, the former Cincinnati Mayor remained actively involved in Democratic politics until a few months before his death.
Quote of the Day
"I think that if citizens want you to run for an additional office while you're in office, I think it's great."
— U.S. Sen. Rick Scott, backing a proposed change to the resign-to-run law that would benefit DeSantis.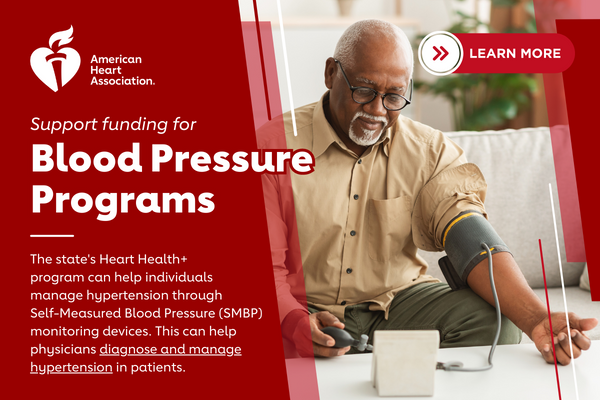 Bill Day's Latest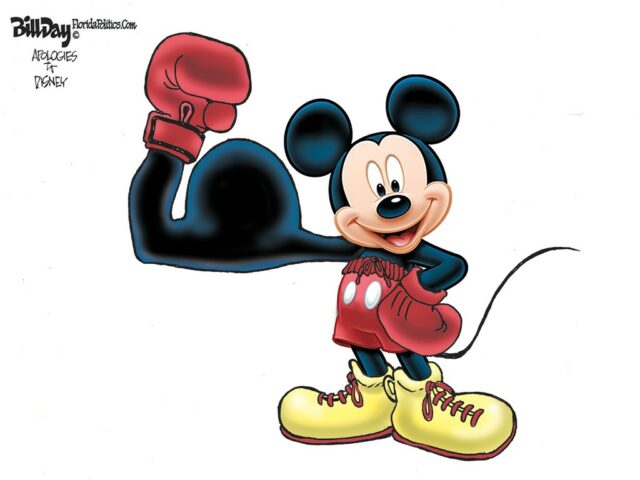 3 Questions
As lawmakers finalize the 2023-24 state budget, Feeding Florida Executive Director Robin Safley spoke to Florida Politics about the mission of the organization and what it is able to accomplish with state support.
Q: What connection is there between Florida agriculture and food banks? 
Safley: Florida is blessed with a diversity of agriculture produce. Our farmers grow over 300 commodities that your mother would love you to eat. These producers are the backbone of our food system, working tirelessly to produce fruits, vegetables, dairy, and meat. The Feeding Florida network works with our farmers so that the donation of extra products is not an afterthought. This means that we get products that are fresh and have plenty of shelf life remaining before being consumed. These are the very foods that the clients we serve need due to the high incidence of diabetes, cardiovascular disease, and obesity. We coordinate the pick-up of the product from the grower and then work with our partner agencies to distribute it into communities throughout Florida.
This also has the extra benefit of reducing food waste while ensuring that Floridians in need have access to fresh and healthy food. This approach helps those who are hungry and builds a more sustainable food system that benefits Floridians in the long term.
Q: What is the primary purpose of Florida's food bank system? 
Safley: Our statewide network unites nine member food banks to provide a healthy, adequate, and consistent food supply to every community, every day. Although Floridians have other nutrition tools funded by the federal government, many of them do not qualify due to their income. Many Floridians make too much for safety net programs but still struggle to make ends meet with the cost of housing, transportation, childcare and health care. Our food banks help meet some of their needs by ensuring access to fresh, nutritious food.
For us, the best return on investment is not just about feeding people today. It's ensuring that they have the resources, through either our programming or our partners in the community, to independently support themselves and their families. We know that hunger is a symptom of an under-resourced home. When you support the Feeding Florida network, you are investing in the future of families, veterans, children, faith-based charities, and our agricultural community.
Q: Why should the Florida Legislature want to invest in the Feeding Florida network? 
Safley: There are several reasons why supporting Feeding Florida's network of nine independent food banks is a solid investment. First, the money provided by the Legislature for our healthy food initiative goes directly to our growers to help cover their fixed cost of harvesting and packing the product.
Second, our food banks represent more than just a food distribution system; we are committed to providing our clients with other resources they may need to stabilize and thrive. Hunger is a symptom of an under-resourced home. If those underlying issues are not addressed, these families will need food assistance perpetually. Many of our food banks have job training programs in culinary arts, warehouse management, and CDL licensing. These programs also offer soft skills and financial literacy education.
Third, the resources provided by the Legislature go further because we bring the support of our partners, funders, and research to the table. The legislative investment amplifies our work, and any money invested into the network is strategically re-invested into our state making it an investment in stabilizing households, helping children learn, job training, and much more.
By investing in our network, state leaders help us distribute locally grown produce to our neighbors and support the good work of our partners, including health care providers, local community agencies, and other impactful organizations. An investment in the Feeding Florida network is an investment in the future sustainability of Florida's communities.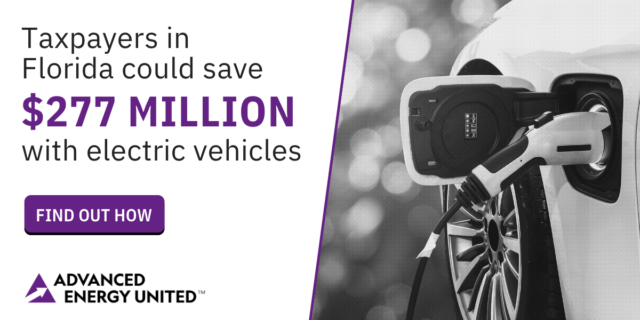 Lobby Up
Last year, lawmakers approved a $37 million funding boost for cancer research and care.
The funding was approved following a push by First Lady Casey DeSantis, who had been battling breast cancer in the lead-up to the 2022 Legislative Session.
The money approved last year was used to augment cancer research and care at three Florida-based institutions: Moffitt Cancer Center, the University of Miami Sylvester Comprehensive Cancer Center and the UF Health Cancer Center.
But as budget conferees debate the health care budget for the fiscal year starting July 1, there's a chance another major facility could get a slice of the money.
Mayo Clinic Florida in Jacksonville is making a push for a slice of the cash — which is set to increase from $100 million to $127.5 million overall, based on current negotiations — by way of a change to the eligibility requirements in conforming language.
Current rules limit the funding to Florida-based facilities that have earned an NCI designation (either as a comprehensive cancer center or cancer center) or are currently in the process of getting one.
HB 5303 would strike out "Florida-based" and instead allow institutions that have "at least one geographic site in the state" to qualify for funding. Translation: The Mayo Clinic, which is HQ'd in Rochester, Minnesota, with multiple locations nationwide.
It helps that Mayo's Florida facility is on the home turf of House Health Care Budget Chief Sam Garrison and not far from that of House Speaker Paul Renner.
But just as crucial is the cancer center's lobbying team; a couple of whom were on INFLUENCE Magazine's recent list of the most influential health care lobbyists: Jim Daughton, Douglas Bell, Leslie Dughi, Allison Liby-Schoonover, Aimee Diaz Lyon, Andrew Palmer, Karl Rasmussen of Metz Husband & Daughton.
Breakthrough Insights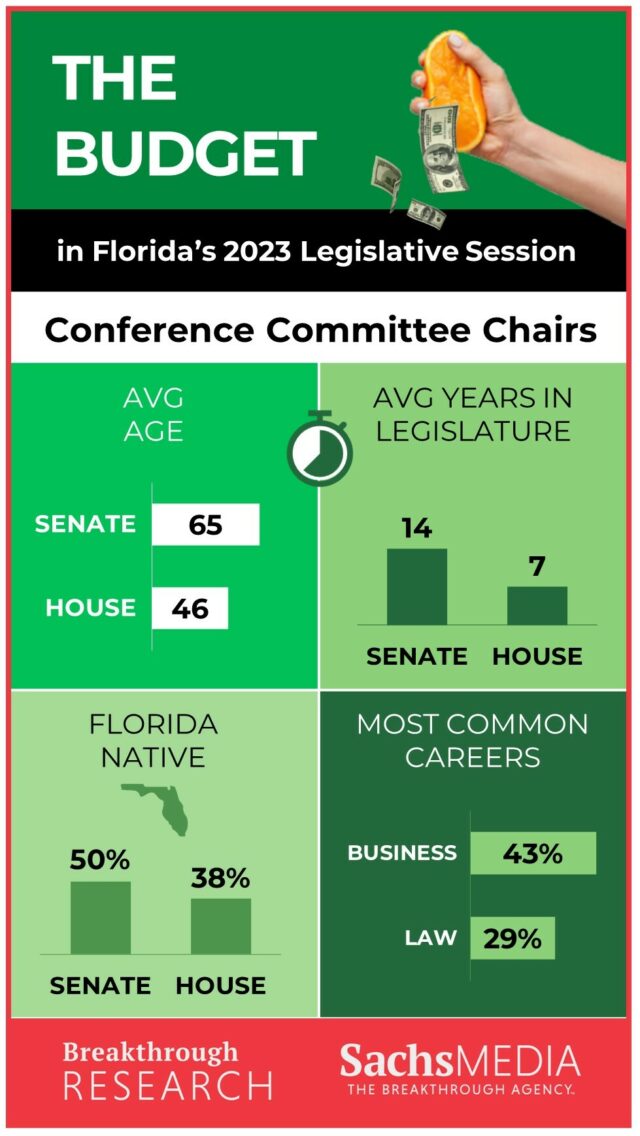 The Next 24
10 a.m. — The Senate holds a floor Session. Senate Chambers.
10 a.m. — The House holds a floor Session. House Chambers.
6:15 p.m. — The House Rules Committee meets to set the Special Order Calendar for Monday. Room 404, House Office Building.
6:15 p.m. — The  Senate Special Order Calendar Group meets. Room 401. Senate Office Building.
Full floor session agendas, including bills to be considered, are available on the House and Senate websites.