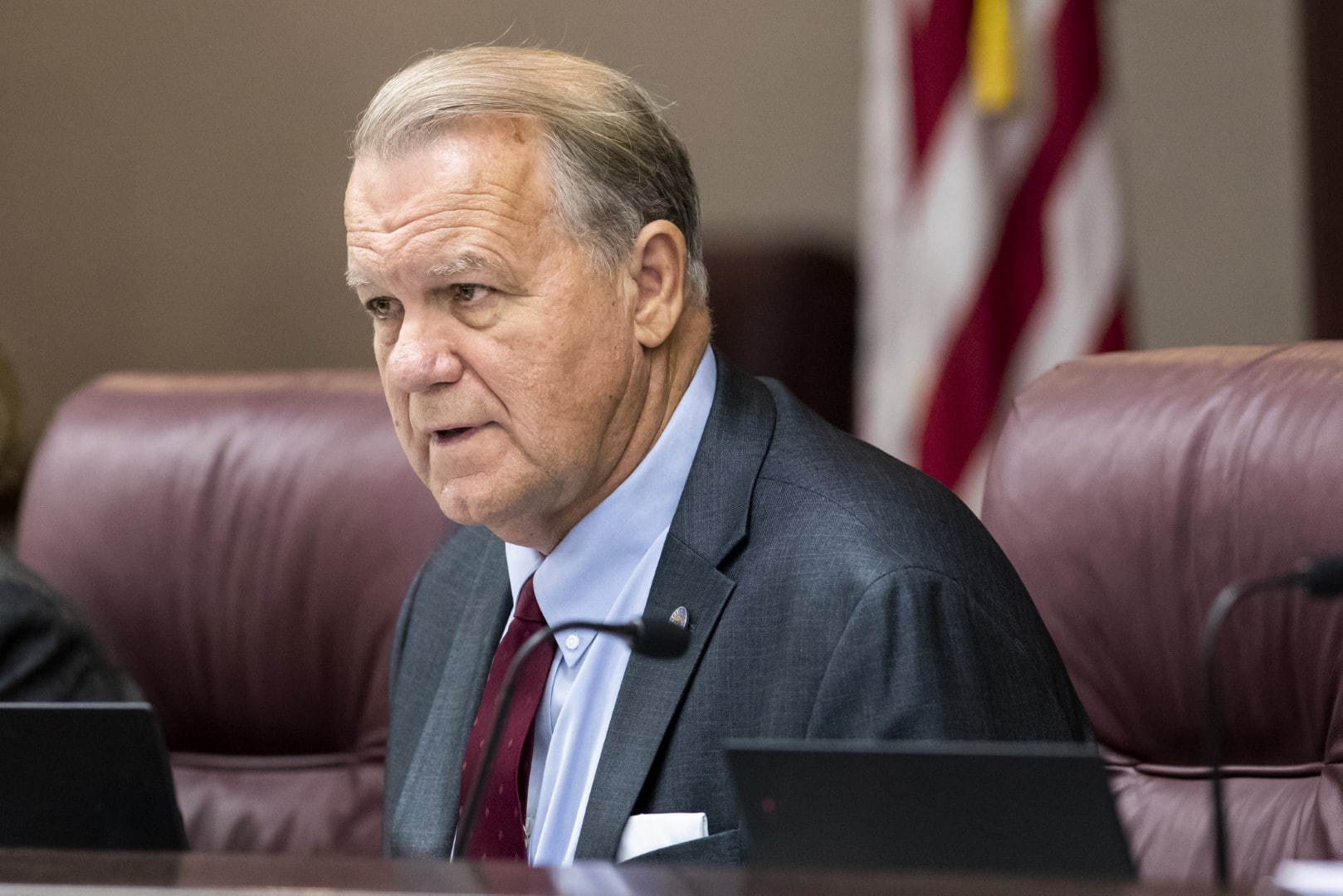 'We may push that to next year and make the final decision.'
A $570 million pot of money derived from a defunct sales tax could sit in the Department of Revenue for another year, top House and Senate budget negotiators said, as the chambers struggle to reach an agreement on how to refund the money to Hillsborough County taxpayers.
The money was collected from a surcharge on sales taxes approved by Hillsborough voters in 2018 that went into effect in 2019. But the Florida Supreme Court ruled in 2021 that the tax, the revenues of which were supposed to go toward transportation projects, was unconstitutional.
In the two years the tax was in effect, it collected nearly $570 million. But now House budget chief Tom Leek, an Ormond Beach Republican, and Senate Appropriations Committee chair Doug Broxson, a Gulf Breeze Republican, said they weren't able to reach an agreement on how to return the money.
"I think we want to continue to work on that," Broxson said. "We may push that to next year and make the final decision."
The House preferred to exempt a portion of the sales tax in Hillsborough County equivalent to the surtax, using the money in DOR to reimburse the county until it was depleted. That provision was included in the tax cut package (HB 7063) the House passed off the floor last week.
But the Senate didn't include the issue in their tax cut plan (SB 7062) and preferred to set up a program administered by DOR allowing Hillsborough County residents to apply for rebates for the tax they paid while it was in effect.
Lawmakers are in the final stages of budget negotiations, and they excluded language dealing with the issue in the latest budget offer Sunday evening. However, Leek said the issue wasn't completely dead for this year as the chambers are still negotiating the tax cut package.
Still, he acknowledged that a solution could be delayed until next year.
"We're still working that out," Leek said. "I wouldn't call it quite settled yet because we have to work out the tax package, but there's as good a chance as not that we push that to next year."
The chambers must agree on a final spending plan by Tuesday to meet the 72-hour "cooling off" period required by the state constitution before they can vote on the budget to avoid pushing the Regular Session past its scheduled May 5 end date.