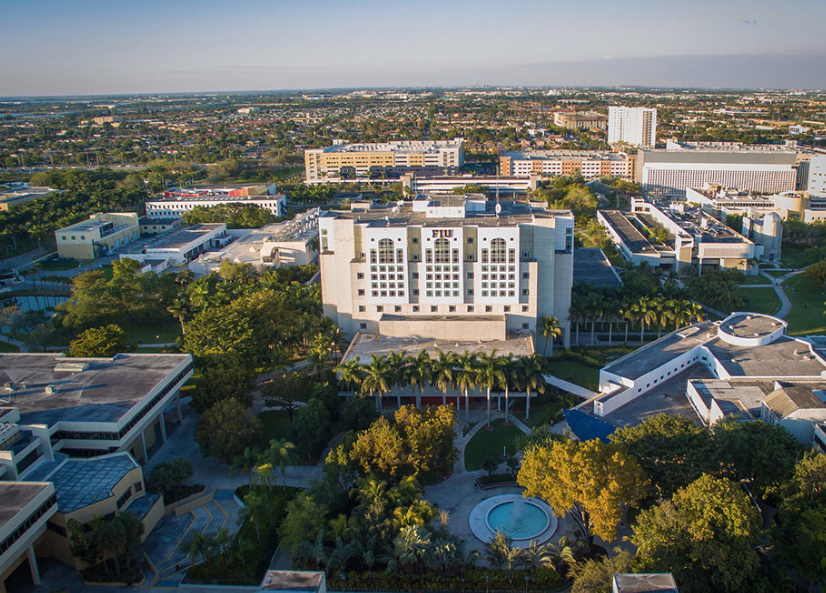 The institutions got a 'sprinkling' of state funding.
Two of South Florida's five public institutions of higher learning are slated to get a boost from the House "sprinkle list."
Florida International University scored $10 million for "operational costs," and Miami Dade College will be getting $5 million for a gym renovation in the Justice Center on the college's North Campus.
The two institutions, along with Palm Beach Atlantic University, made the list of 96 hometown projects securing funds. Palm Beach Atlantic University (PBAU) is slated to get $500,000
The Governor could still veto the funding, however.
This year's list of 96 projects totaling nearly $307 million is notably more ambitious than last year's list of hometown projects. This year's pot includes $56.4 million in recurring general revenue funding. Last year, the House asked for 62 projects worth $248.3 million, $89.7 million of which was recurring.
The Miami Dade College gym renovation was listed in the House's general budget bill. A request for PBAU's funding came from Republican Rep. Michael Caruso, who asked for $2 million, which would have represented 2.6% of the total costs of the project. Last year, $5 million in funding for the business school fell to the Governor's veto pen.
PBAU wants to build a six-floor, 125,000 square foot business building on South Olive Avenue on the university's West Palm Beach campus. In addition to housing classes for enrolled students, the building will offer free financial literacy courses, financial coaching, workshops and seminars that will be open to the public, in-person and online.
Additionally, the Center for Financial Literacy will develop and provide the Florida Department of Education with assistance in developing a K-12 financial literacy curriculum as required by law, the request for funding says.
The sprinkle list is a set of supplemental funding items tacked onto the budget at the end of the negotiations. They are often member projects, but they can also be used to add money to a program that one chamber sought to fund at a higher level.