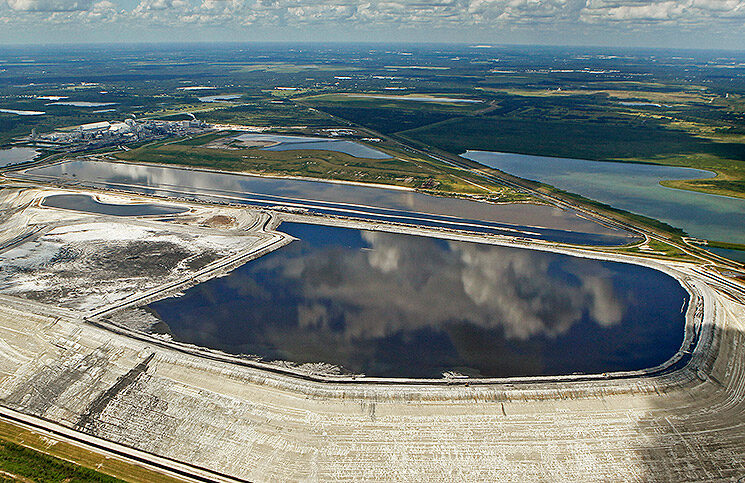 The EPA banned use of phosphogypsum in 1989.
The chances are better than they were yesterday that phosphogypsum will be included in future Florida roads, despite concerns about the material's radioactivity.
The Senate agreed to House language as set out in HB 1191 that aims to accomplish several things. Primarily, it directs the Florida Department of Transportation (FDOT) to look into the suitability of using phosphogypsum in road base, including consideration of existing and ongoing studies.
"Members, this bill unlocks the potential of beneficially reusing phosphogypsum, with a goal of helping address Florida's supply chain challenges, and securing the necessary aggregate material to meet our road construction needs," Panama City Republican Sen. Jay Trumbull said when both the House bill and its Senate version (SB 1258) came to the floor.
The bill passed with only four "no" votes — Democratic Sens. Lori Berman, Rosalind Osgood, Gerri Thompson and Victor Torres Jr. The bill will next head to Gov. Ron DeSantis for his signature.
"After a (phosphogypsum) stack has become an inactive stack, the owner or operator must assure that the stack does not emit more than a specified amount of radon-222 into the air," according to a House staff analysis of current law.
"However, (phosphogypsum) may be lawfully removed from the stack for use for outdoor agricultural research and development and agricultural field use if certain requirements are met. (Phosphogypsum) may also be used for distribution for indoor research and development if certain conditions are met. (Phosphogypsum) may not be removed from a stack and distributed or used for other purposes without EPA approval."
For every ton of phosphorus produced, the process also turns out five tons of phosphogypsum. There are around 1 billion tons of phosphogypsum divided among 24 stacks in Florida, with 30 million new tons created annually.
The federal Environmental Protection Agency (EPA) approved road construction use under the Donald Trump administration, but with the change of Presidents came a change in policy.
"Upon further review, EPA has determined that the approval was premature and should be withdrawn because the request did not contain all of the required information," the EPA announced in 2021. "With this action, phosphogypsum remains prohibited from use in road construction projects."
The use of such a potentially dangerous, radioactive substance drew pause from environmental and worker advocates as the bills made their way through the Legislature.
Trumbull noted Japan, Australia, Canada, Spain and Belgium all use this practice, with those nations reusing 35-40 million tons of phosphogypsum annually.  
The bill's language states the legislation won't affect Department of Environmental Protection (DEP) permitting of gypstack systems pursuant to existing Florida law.
The EPA banned use of phosphogypsum in 1989, but the rule opened for limited agricultural use a few years later.