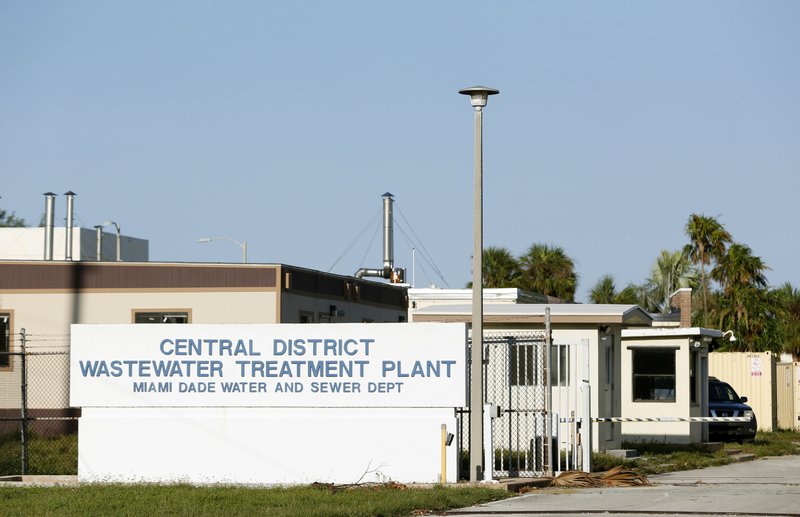 Sewer-expanding projects have become commonplace in recent years as sea levels rise, leading to septic tank malfunctions.
Four septic-to-sewer conversion projects across Florida are in line to be flush with a combined $4.3 million in last-minute, nonrecurring Senate and House funding allocations.
The earmarks, which Gov. Ron DeSantis could still veto, would cover a pair of projects in the Panhandle and two others in Central and South Florida.
Nearly half the funds would go toward a Palm Bay project to assist approximately 140 households along local canal systems in disconnecting from septic tanks and hooking up to the city sewer system.
The set-aside in the Senate "sprinkle list," released Monday, is equal to the sum Melbourne Sen. Debbie Mayfield requested in February.
Palm Bay Rep. Randy Fine sought the same amount of money in a nearly identical but since-rescinded funding request in January. Both requests noted that Palm Bay has committed to providing $987,000 to the undertaking.
The Senate list also included $250,000 for Miami-Dade County's Connect 2 Protect program, which launched last year with the goal of helping thousands of residents and business owners eliminate their dependency on increasingly failing septic systems.
Miami Springs Sen. Bryan Ávila and Hialeah Rep. Alex Rizo submitted funding requests of four times that amount, which would cover half the cost of a $2 million project to convert the wastewater systems of about 100 homes in low- to moderate-income areas.
The House list, meanwhile, directed funding for septic-to-sewer projects exclusively in the Panhandle.
The pricier of the two is in the city of Midway, which plans to reroute the waste outflows of 128 homes in the Upper Wakulla River and Wakulla Spring Basin Management Action Plan areas to a centralized sewer and collection and treatment system.
House members apportioned the project $1.5 million, which amounts to a quarter of what Sen. Corey Simon asked for in early March and half the sum Rep. Franklin Gallop, a fellow Tallahassee lawmaker, requested a month prior.
A federal contribution of $500,000 is included in both requests, which estimate the project will cost more than $10 million and take the better part of a decade to finish.
House lawmakers also allotted $445,750 for the city of Crestview, which recently annexed the neighborhood of Foxwood Estates from unincorporated Okaloosa County. Since the move's approval, the city has budgeted hundreds of thousands in bond dollars for a sewer expansion into the area, which has many septic tanks in poor states of repair.
This year, the city budgeted $891,500 to the project, for which Panama City Sen. Jay Trumbull and Rep. Patt Maney of Fort Walton Beach Joel Rudman of Navarre requested an equal state match.
The four projects on the Senate and House sprinkle lists — sets of supplemental funding items tacked onto the budget at the end of annual spending negotiations — are hardly all that went to septic-to-sewer endeavors this year.
Both the Senate and House proposed budgets included a $20 million earmark for wastewater and septic-to-sewer projects near Biscayne Bay in Miami-Dade and Monroe counties, $500,000 for similar projects in Seminole County and $250,000 for a conversion "master study" in Oviedo.
By Monday, the two chambers also agreed to millions more for sewer expansion projects by Brevard and Collier counties, among others.
Septic tank malfunctions have increased in frequency as sea level rise leads to higher groundwater levels, which prevent the localized wastewater-handling systems from operating properly. In Miami-Dade alone, officials estimated in 2019 that 64% of septic tanks in the county — more than 67,000 — would have issues every year by 2040.