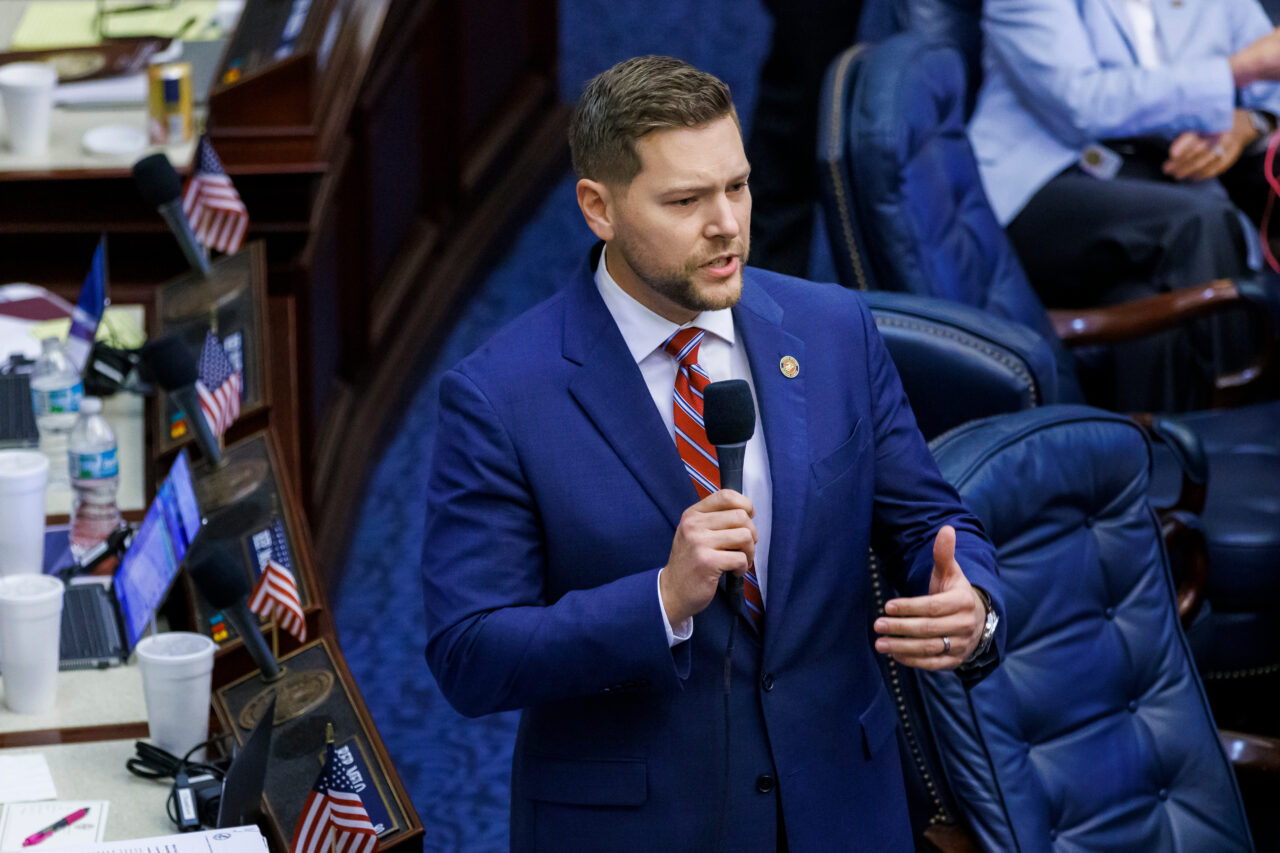 'When does public safety, public health and human life matter more than how we sell a gun?'
Florida could soon bar credit card companies and other financial institutions from issuing special classification codes for purchases of firearms, ammunition and related products, after the House passed SB 214.
The measure passed 83-32 along party lines, with Republicans in favor and Democrats opposed. Democrats slammed the bill as an impediment to investigating gun crimes.
"When we know that these types of situations where large purchases of ammunition are being bought and we know sometimes the good guys aren't the ones buying them," said Rep. Hillary Cassel, a Dania Beach Democrat.
Others noted the bill imposes restrictions on private companies, but also that credit card companies have backed off the financial classification codes for guns in the face of pressure from conservatives, making it a moot point anyway.
"When does public safety, public health and human life matter more than how we sell a gun?" said Rep. Christine Hunschofsky, a Parkland Democrat.
But bill sponsor Rep. John Snyder, a Stuart Republican, said the bill is aimed at preventing financial institutions from discriminating against people who buy guns.
The bill will protect gun owners' "ability to purchase and spend their money freely without fear of reprisal," Snyder said.
"This protects our God-given right to bear arms and protect ourselves and our families."
The bill passed the Senate last month on a 27-11 vote, with Sen. Darryl Rouson of Tampa the only Democrat joining Republicans in support. It will next head to Gov. Ron DeSantis' desk. The measure was a major priority for Agriculture Commissioner Wilton Simpson, who was concerned about credit card companies being pressured by gun control activists to use classification codes to monitor their purchases.
Simpson's Department of Agriculture and Consumer Services handles concealed carry permit applications, which are still being processed despite the passage of HB 543, which eliminated the requirement to get a permit to carry a concealed weapon in Florida. DeSantis signed the bill into law on Apr. 3, but it still allows the option to seek a permit.