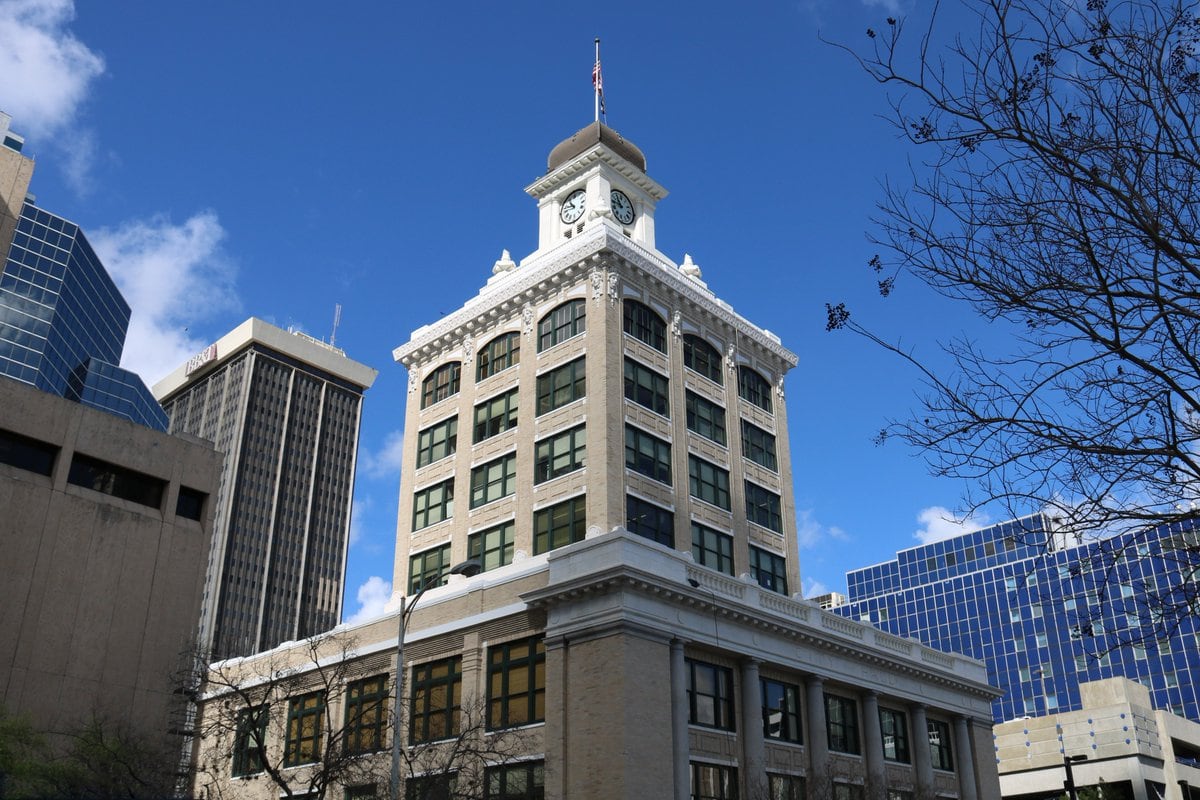 There are some new faces, and a lot of returning members, and they all have ideas.
New and returning members of Tampa City Council were sworn in Monday. But before that, each offered brief snippets of their goals for the next term in a video shared on the city's Facebook page.
In numerical order, each City Council member (some Council member-elect at the time of filming) answered a question regarding what they hope to accomplish in the next term.
The messages from Council members were varied, but familiar tones from the campaign trail were present, with some offering inclusive language about working together as a city for the good of all residents — a possible nod to the divisive relationship between Mayor Jane Castor and some Council members — others sharing concerns about marginalized communities, and still others emphasizing the need to focus on Tampa's future generations.
New members include Alan Clendenin in District 1 and Gwendolyn Henderson in District 5. Clendenin is replacing former City Council member Joe Citro and Henderson is replacing Orlando Gudes. Citro and Gudes both lost in the March election.
Returning members include Guido Maniscalco, who is now representing District 2 after previously serving District 6; Lynn Hurtak, who was appointed to the seat last year and won election in the April runoff over former Sen. Janet Cruz; Bill Carlson in District 5; Charlie Miranda in District 6 after previously serving in District 2; and Luis Viera, who earned re-election unopposed, in District 7.
Clendenin's pre-inauguration testimonial included a timely promise to work together, both with the City Council and Mayor Castor, a not-so-subtle reminder that the past few years have shown strife between the executive and legislative arms of city government.
"I'm looking forward to working collaboratively with my fellow members on council, the Mayor, the Mayor's staff, community leaders, our neighborhood leaders and the business community, to make Tampa one of the most incredible cities for the people that live here," Clendenin said.
"We have all of these elements that make it such a wonderful, beautiful place, and as we work together, we can make Tampa truly a world class city.
While he offered a collaborative approach, those seen as less collaborative (at least to Castor and her people), didn't dive into the strained relationships.
Hurtak's victory in District 3 came despite a better-funded campaign from Castor and, perhaps because of rather than despite, a familial relationship between Cruz and Castor — Cruz's daughter, Ana Cruz, is Castor's domestic partner.
While the campaign often blasted that theme to voters, Hurtak's post-election message was much different. She emphasized the need to work with the community "to make our city stronger and better."
"We are growing exponentially, but as we grow the ability to include the communities that have always been here is something I'm absolutely looking forward to," Hurtak said.
Carlson, along with Hurtak and defeated Gudes, frequently was a vote against Castor priorities. He also refrained from getting back into the muck, emphasizing instead two areas where the city can succeed.
"No. 1, we need to make our neighborhoods even stronger than they are. We need to continue to improve quality of life for our people," Carlson said. "We also need to diversify our economy. We need to make our economy international and we need to help promote entrepreneurship in our community."
Maniscalco hit on what is perhaps one of the city's most pressing issues — housing affordability and attainability, noting that he wants "Tampa to be a place for everybody." He also added transportation and public safety to the list of "necessities that are important to the growth and sustainability of our community."
Henderson, a teacher, wants to focus on future generations.
"That's what we need to be concerned about. Every decision that we make should be representative of not us, not what we want and what we need. Sure, that's important, but what's important is the future generations and I am always thinking about them in every decision that I will make," she said.
Miranda, appearing in the video on a baseball field with a baseball cap, offered lessons from a veteran Council member, one who is beginning his ninth term after serving at various times on Council since 1974.
"No matter what's in front of you or what is not in front of you, that you're trying to help someone, everybody has something that they want done, whether it's, 'I have a little bump in my street,' whether you need some individual to come back and look at, make sure your water meter is not leaking or you have a bigger problem," Miranda said.
"All problems are the same magnitude to the elected officials, but to the person that's before you, no matter how (inconsequential) it is to you, it's the biggest problem of their time in life and they'll want some action."
Miranda's point echoes his long-standing campaign motto, "Charlie Cares."
Lastly, Viera offered his remarks from his late father's home, which he moved into in 1960 after fleeing communist Cuba.
"For me, what makes Tampa so special are the stories of the Juan Vieras, on how we came here to Tampa," Viera said. "We're a city of refugees. We're a city of one-time outsiders. And I think it's very, very important that we remember our stories on how our mothers and our fathers and our families came to be Tampeño and came to be Americans."