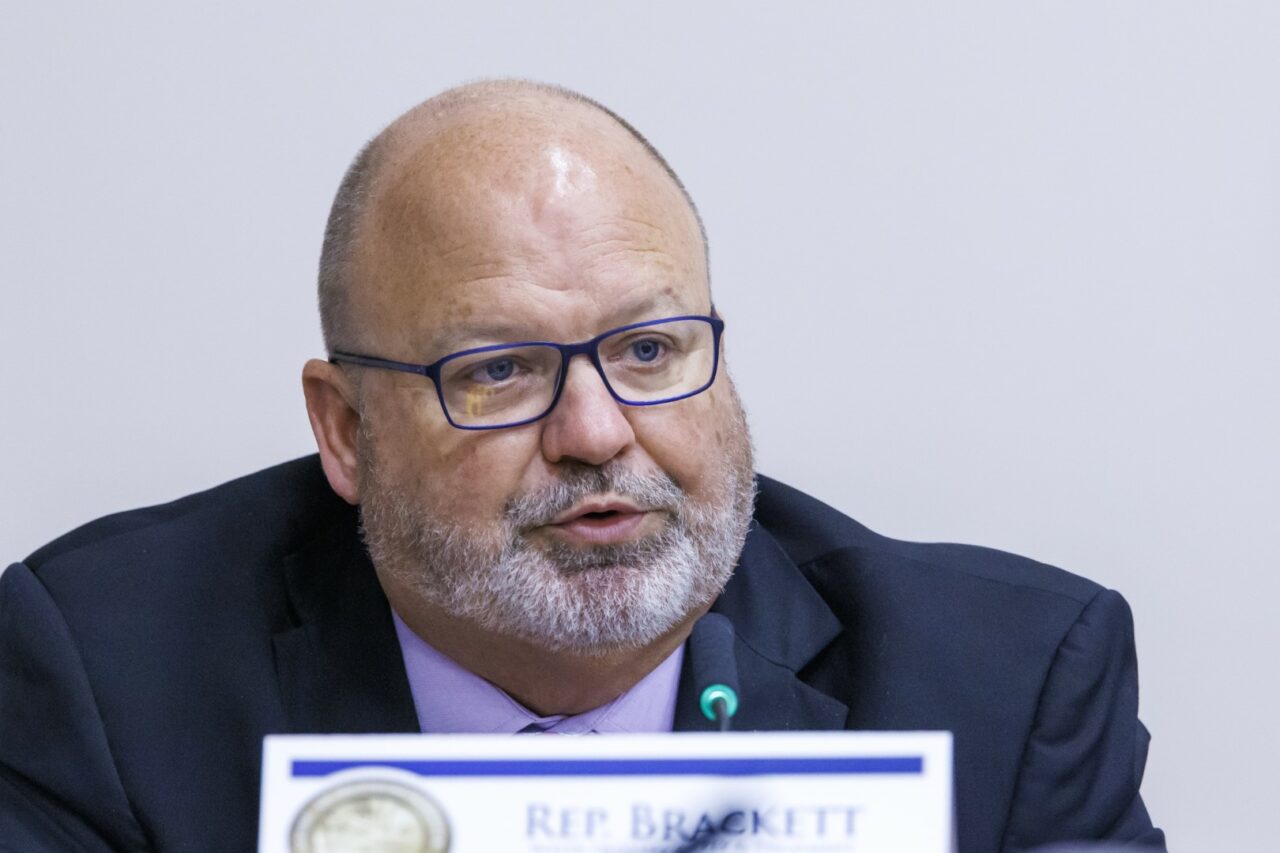 'It allows the stakeholders of a community a vehicle to take action and stand against local governments that go too far.'
After sitting idle for nearly two months following its passage in the Senate, a bill proponents describe as the preemption to end all government preemptions has cleared its last stop in the Legislature.
House members voted 82-33 along party lines for SB 170, a controversial measure that since its introduction last year has put advocates for local governance and home rule on edge. The bill is titled "Local Ordinances," and that's its target.
The bill, which would largely go into effect Oct. 1 after receiving Gov. Ron DeSantis' signature, would enable businesses to sue county and city governments over policies they believe are "arbitrary or unreasonable." While a court decides the legitimacy of that claim on a fast-tracked basis called "rocket docket," the local government would have to halt enforcement of the ordinance in question.
If the plaintiff wins, governments would be on the hook for up to $50,000 in attorneys fees, and the ordinance would have to be eliminated. If the challenge proves baseless and a court finds the ordinance to be "valid and enforceable," governments would still have to wait 45 days from that judgment to resume enforcement. And that process could again be interrupted if the plaintiff obtains a stay of the lower court's order or another business files a substantively different but identically targeted suit.
Local governments would also be required to produce and post to their websites a "business impact statement" prior to the passage of an ordinance detailing its purpose, estimated financial impacts and how much enforcing it will cost taxpayers.
The measure would not apply to ordinances relating to the adoption of a budget, procurements, grant agreement or to comply with state or federal mandates.
Vero Beach Republican Rep. Robbie Brackett, who sponsored a similar version of SB 170 and carried the measure to passage in the House Wednesday, argued the bill does nothing to erode the ability of localities to self-govern.
He noted that before winning his seat in the chamber, he served as Mayor of Vero Beach, one of many cities where less than a handful of people can make decisions that affect thousands of residents and millions of dollars in potential business revenue.
"What it does is it allows the stakeholders of a community a vehicle to take action and stand against local governments that go too far," he said. "I've supported local government. But just because we are local officials does not give us the right to impose onerous ordinances on other people."
Brackett and Panama City Republican Sen. Jay Trumbull resurrected SB 170 in late January after the measure failed to pass during the 2022 Legislative Session, when it faced scrutiny over its potential pitfalls. Critics worried it would "chill the ability" of governments to meet and handle local needs and wishes, from capping cruise ship sizes in Key West to crowd-calming policies during spring break in Panama City Beach.
Those concerns still stand and were raised again this year and this week, when Democrat Representatives unsuccessfully proffered 14 amendments to soften the bill's impact. But the measure encountered far less friction this year in a Legislature where the GOP now controls 70% of both chambers.
One amendment by Rep. Rita Harris or Orlando would have added exceptions for ordinances relating to affordable housing or residential tenant protections.
A second by Rep. Yvonne Hinson of Gainesville would have required any ruling for a plaintiff to be followed by the state taking out a 14-point, boldface type notice in a local newspaper explaining what the ordinance would have done and stating, "By the order of Governor Ron DeSantis and the majority of the Florida Legislature, despite approval by local, democratically elected leaders, the state of Florida has determined this local ordinance is now null and void."
A third amendment by Rep. Angie Nixon of Jacksonville would have exempted businesses principally located communist countries or with investments in the Communist Party from being able to take advantage of the proposed law. Yet another by Miami Rep. Ashley Gantt would have exempted ordinances intended to reduce greenhouse gas emissions, encourage the use of clean energy or address sea level rise.
Miami Gardens Rep. Felicia Robinson, who filed a pair of rejected amendments, including one providing a carve-out to ordinances supported by local law enforcement, said it is "somewhat hypocritical" that several of the bill's supporters previously served in local office — and that the bill does not apply to the state.
By making local governments responsible for covering the attorneys' fees of those that sue them, she said, lawmakers were essentially putting the burden of cost on those who elected them.
"I don't understand why we want to do that," she said. "I hope that Floridians are paying attention that we are up here passing this piece of legislation that ultimately is going to affect you at home. You're going to be charged, through your taxes, with these attorneys fees that they're allowing."
She added, "This is a bad bill. I think all of us here know it … because it does not help the everyday Floridians and our local residents."
SB 170 was one of two measures Republican lawmakers filed last year to curb local ordinances that could hamper business profits. The other, titled the "Local Business Protection Act," would have provided a route by which businesses could sue counties and cities if an ordinance caused them a provable one-year profit loss of 15% or more.
DeSantis ultimately vetoed that measure, praising its intent but explaining that its "broad and ambiguous language will lead to both unintended and unforeseen consequences and costly litigation."
Trumbull said SB 170 "is different."