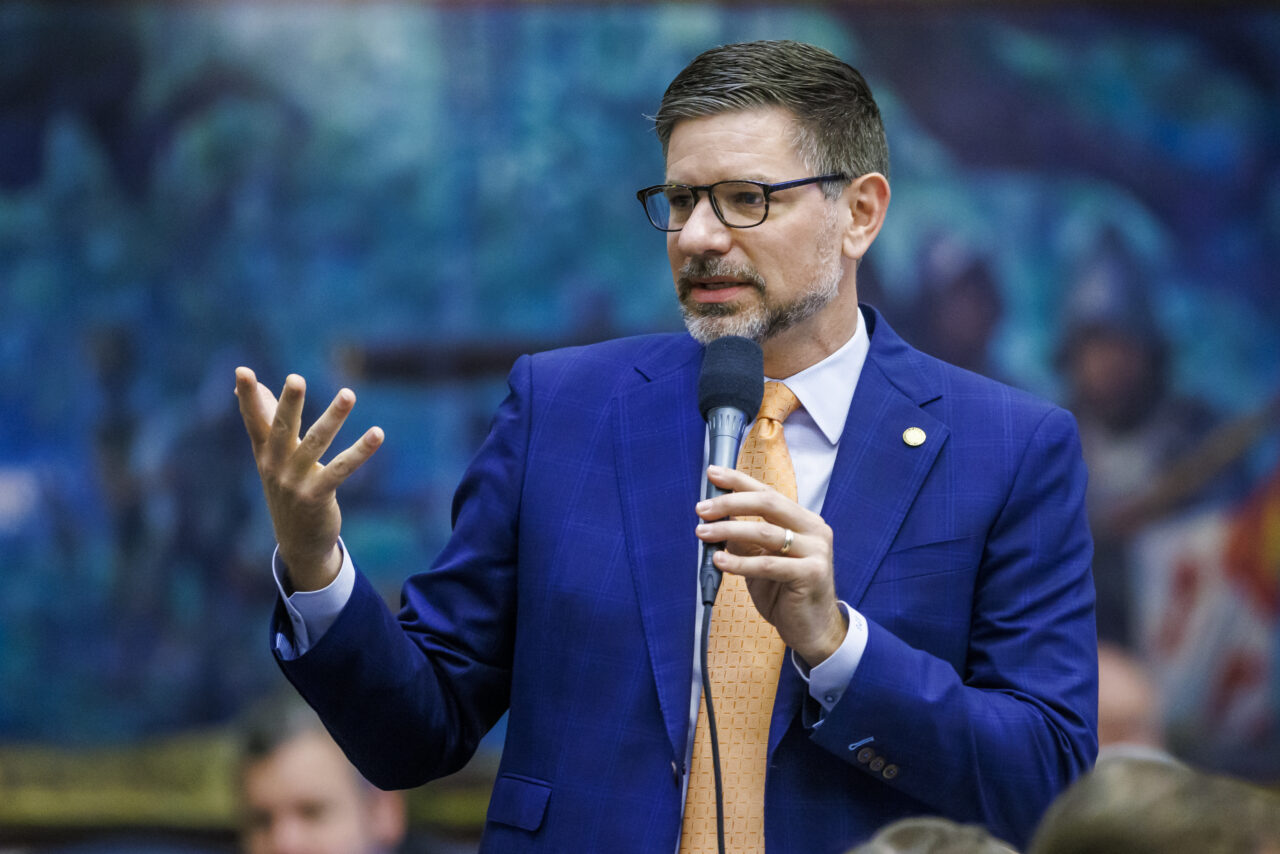 'I was really struck by the need for a comprehensive approach to how we spend our behavioral health dollars.'
Rep. Sam Garrison got a crash course in the complexities of health care appropriations over the past year, serving as the chamber's lead budget writer for the massive funding silo.
His main takeaway: "Mental health, mental health, mental health."
"I was really struck by the need for a comprehensive approach to how we spend our behavioral health dollars," the future House Speaker said about his first experience as Chair of the House Health Care Appropriations Subcommittee.
Garrison, a Republican representing the Jacksonville area, told Florida Politics to expect mental and behavioral health care issues to be at the forefront during health care budget negotiations next Session — and beyond.
"I think that it's a multiyear project. It's not something that can be done in one budget cycle. We have a lot of amazing resources out there; a lot of folks who are really dedicated to that issue just working really hard. But I think, especially in a post-COVID world, with what we've seen in the rise of anxiety, depression and suicide among young kids — especially young teens, girls in particular — and adults coming out of COVID it's maybe a little more acute than it used to be," he said.
"We're seeing some strain be put on some of those providers. And so, one of the things I'm kind of looking at going into next year is how we can lay it out. Can we start the process of developing the strategic plan for how we're going to handle behavioral health in this state? Hyper-acute for the folks that need to be hospitalized and all the way down to just preventive measures. What are we doing? Do we have to have a plan of attack?"
The thrust for this priority comes not just from his work on the health care budget this year. He credits First Lady Casey DeSantis for making it a top priority. He said it also is a subject in conversations he has with people from all walks of life seemingly every day, even Sunday.
"It doesn't matter who I'm talking to — the Chamber of Commerce, local Republican Executive Committees, small groups of people at my church," he said.
"Literally every group, you see heads nodding up and down. I mean, people were seeing it in their own lives. So, when they hear that verbalized, I think it strikes a chord, and it also aligns with the data we're seeing from the folks in that world, both from the hospitalization standpoint and preventive."
———
Drew Wilson of Florida Politics contributed to this report.