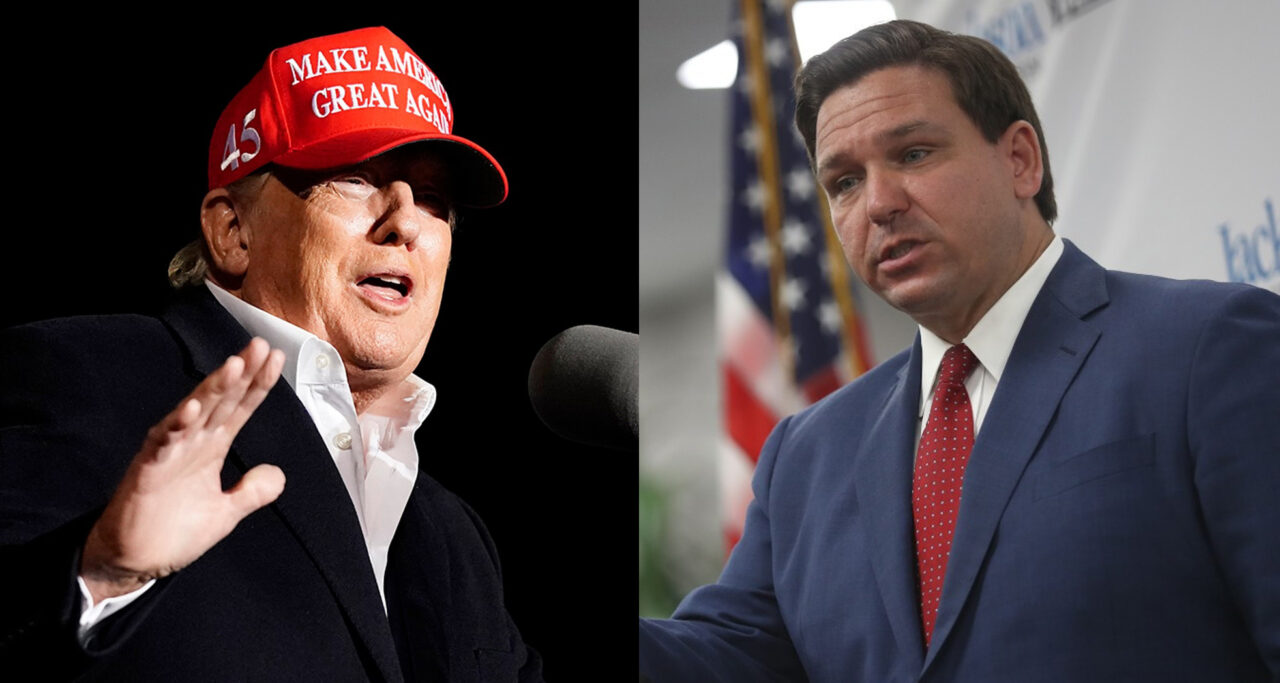 It's early, but the former President holds a four touchdown lead in the desert.
Newly released Arizona polling shows the state's Republicans are with Donald Trump in 2024.
The Noble Predictive Insights Arizona Public Opinion Pulse survey shows Trump taking nearly half of the registered Republicans surveyed, with Ron DeSantis at just over 20%.
Trump's 49% to 21% lead, a 28-point edge, is the latest indication the former President is best positioned to win the 2024 Arizona Republican Primary next March.
"Even in the midst of legal woes, Trump is continuing to garner increasing support for his presidential bid in the Republican Primary," said Mike Noble, NPI Chief of Research. "With his name swirling throughout the press, it seems that, for Trump, no publicity is bad publicity."
DeSantis is also nearly 20 points down in a two-way matchup, drawing 41% against 59% for Trump. But it's not all bad news.
"There are, however, some key groups that are evenly split between the two GOP candidates: Parents of adult children (50% each); $100k+ household income (51% DeSantis, 49% Trump); Males ages 55+ (51% DeSantis, 49% Trump); Moderate Republicans (53% Trump, 47% DeSantis)," the polling memo states.
"The big opportunity for DeSantis to catch up to Trump in Arizona is to carefully craft messaging that resonates with these middle-of-the-line groups to win them over," Noble suggested.
The survey was completed by Noble Predictive Insights from April 4-11, 2023 from an Arizona Statewide Registered Voter sample. The survey sampled 371 registered Republicans, with a margin of error of +/- 5.1 percentage points.
This poll accords with other recent surveys from the state.
In a J.L. Partners survey conducted between April 10 and April 15, Trump leads the Florida Governor 47% to 24%, with the rest of the potential field far behind.
A survey from Rasmussen in March shows Trump doubling DeSantis' support among GOP respondents: 52% of Republicans said they prefer Trump, with DeSantis drawing 24% support again.
A survey released by this same pollster at the end of February showed DeSantis down by more than 15 points to the former President. Trump drew 42% in the poll, with DeSantis taking 26% support.