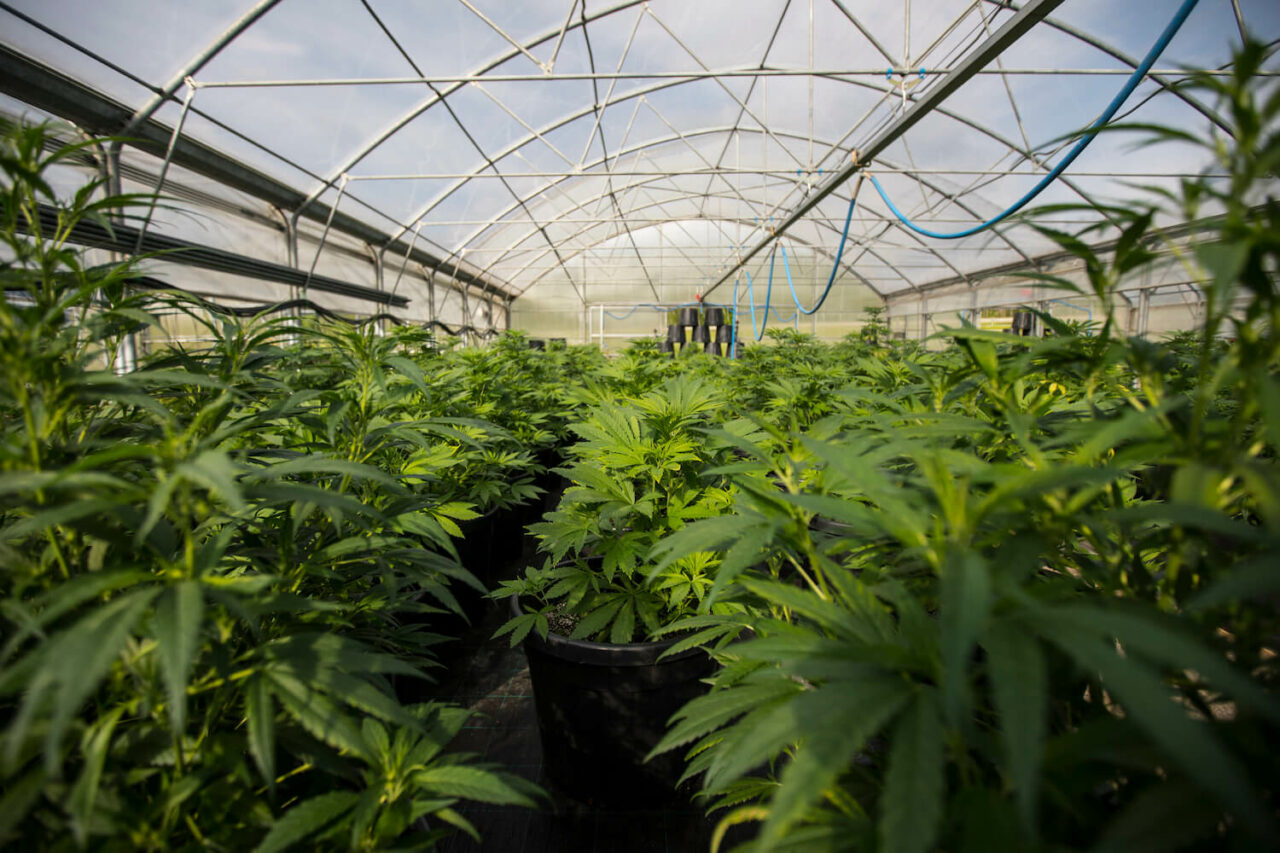 The House agreed to changes the Senate wanted in an end-of-Session push.
The Legislature has agreed to extend renewal of marijuana certificates over telehealth. Legislation passed by the House and Senate also authorizes more licenses for almost a dozen Black farmers to enter the cannabis industry.
"This has been a long time coming," said Sen. Darryl Rouson, a St. Petersburg Democrat. "The Black farmers were already victimized, and this Legislature in 2017 started to make that situation right."
Passage early Thursday morning seemed shaky, with some House members upset that the inclusion of Black farmers wasn't vetted through House committees. But none spoke against the bill on the House floor, and the House passed the bill (HB 387) in a bipartisan 105-8 vote.
Rep. Spencer Roach, a North Fort Myers Republican carrying the bill in the House, said both parties could support the achievements in the bill. He noted the Legislature for six years has sought to bring fairness to state licenses for marijuana production and come in line with the federal Pigford v. Glickman settlement prohibiting government discrimination against minority farmers.
"Today we're going to make history not just because we're going to make good on the Pigford litigation that started back in 2017, six years ago," Roach said, "but you're going to make history today because for the first time in the House, Rep. (Angie) Nixon has spoken in favor of one of my bills."
Indeed, Nixon, a Jacksonville Democrat, praised the House ultimately concurring with the Senate on the new licenses.
"This is a great deal," Nixon said. "I'm happy that the Black farmers will have the opportunity to get a license because of it."
Florida voters in 2016 approved a constitutional amendment legalizing marijuana for medical purposes. The state ultimately set up a vertically integrated licensing program allowing for marijuana to be grown and dispensed by a limited number of producers and vendors working hand-in-hand.
But originally, no licenses went to Black farmers to grow cannabis. The first such license only went out to a Black recipient, Terry Gwynn, last September. He was considered part of a Pigford class, a reference to a 1999 settlement with the U.S. Department of Agriculture regarding discrimination against Black farmers. But other farmers passed over for that single permit have continued to challenge the state over availability of more licenses.
Sens. Rouson and Tracie Davis, both Democrats, had worked with Senate President Kathleen Passidomo, a Republican, on finding the right vehicle to license Pigford class farmers. The Senate voted Wednesday night to attach the language to a House bill that already cleared the lower chamber.
The bill otherwise extends an ability for patients prescribed medical marijuana to renew prescriptions remotely. That process was temporarily authorized for roughly eight months in the early days of the pandemic and for some counties after Hurricane Ian last year.
The bill, carried by Roach, would retain the existing requirement that a doctor must conduct an in-person physical examination on a patient to first authorize medical marijuana use. After that first meeting, however, patients would be able to recertify the prescription remotely through telehealth.
The bill includes a requirement that patients with existing prescriptions who change doctors must meet with their new health care providers before again being able to renew their prescriptions.
It also authorizes the Department of Health to suspend a doctor's registration in the state for up to two years if he or she violates state statutes governing medical marijuana prescription or use. The same suspension provision would apply to physicians who provide, advertise or market telehealth services for medical marijuana before the bill's effective date of July 1.
Davis, after the bill cleared both chambers, said adding Black farmer licensing to the bill represented one of the most important legislative wins for the Senate during the entire Session.
"I want you each of you to know, at this point, it doesn't matter to me or Sen. Rouson where it lands, because you need to know that we as a body stood up for what we believed in as 40 Senators strong," she said, "and everybody else followed our lead."
___
Jesse Scheckner of Florida Politics contributed to this report.