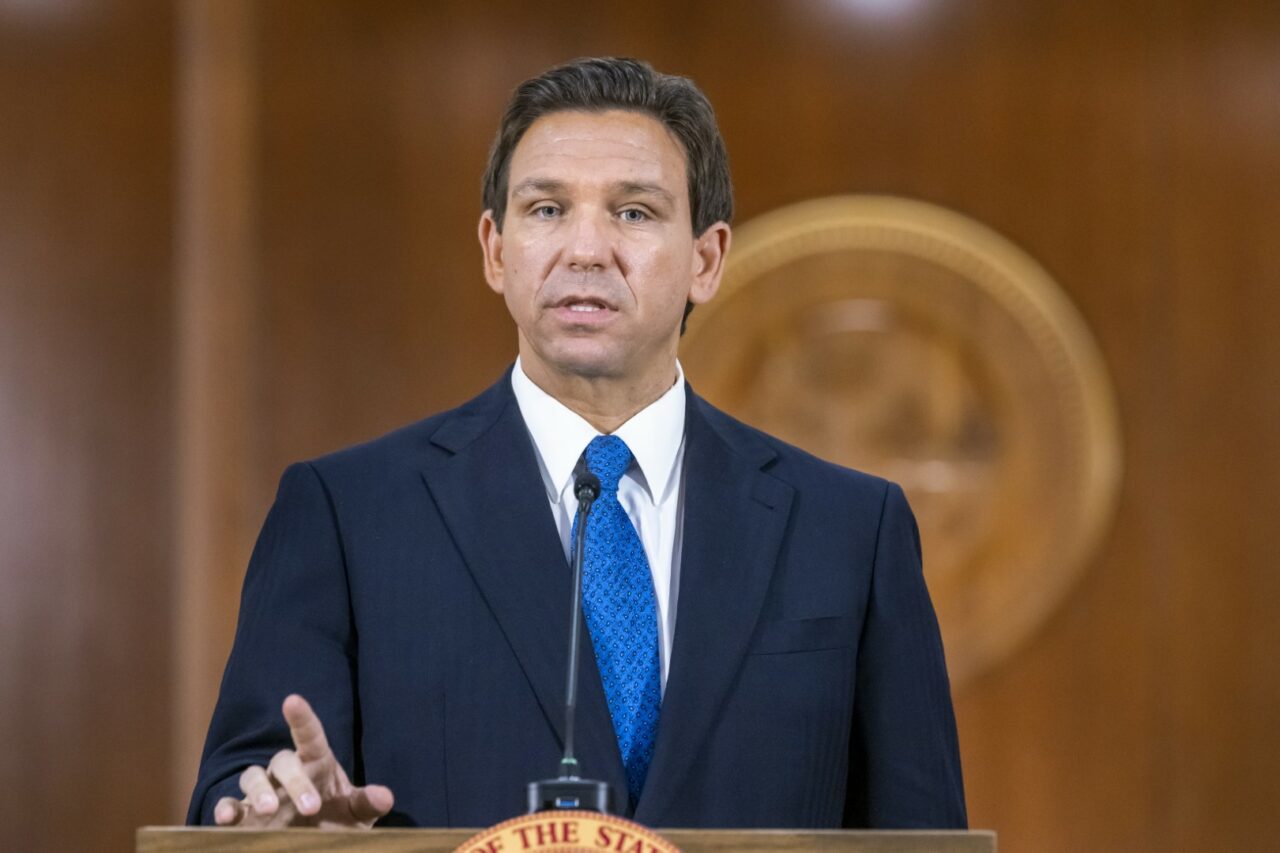 'The public deserves an honest accounting of how much this is costing us in terms of services.'
Gov. Ron DeSantis has signed a sweeping measure aimed at clamping down on illegal immigration in Florida, hiking penalties on those aiding migrants to enter the state and employing migrants, as well as erasing "benefits" for undocumented migrants.
DeSantis said the U.S. border with Mexico is being overrun with undocumented immigrants, pointing to the 2.4 million encounters with border enforcement officials last year. He blamed President Joe Biden for the situation.
"This is something that is the responsibility of Joe Biden. This is something that he has defaulted on really from day one of his presidency," DeSantis said Wednesday before signing SB 1718 at an event in Jacksonville.
The bill makes bringing an undocumented immigrant into Florida a felony punishable by up to 5 years in prison and a $5,000 fine, with additional penalties for multiple offenses. It also provides $12 million for his program to transport undocumented immigrants from anywhere in the country to another location.
Critics slammed the program last summer when DeSantis oversaw an operation to fly 50 migrants from Texas to Martha's Vineyard, but DeSantis has defended the program as highlighting the problems faced by border states by unauthorized immigration, because other areas don't want to allow the migrants to live in their communities.
Other provisions in the bill invalidate licenses for undocumented immigrants issued by other states, require hospitals receiving Medicaid funding to collect data on the care they provide to undocumented immigrants and require Florida businesses with more than 25 employees to use the federal E-Verify system to check the immigration status of potential hires.
"The public deserves an honest accounting of how much this is costing us in terms of services," DeSantis said of the hospital data collection provision.
One measure left out of the bill that DeSantis wanted, though, was a repeal of a law granting a waiver for undocumented students brought to the country as children, allowing them to pay in-state tuition rates at state universities. The law was a signature achievement of DeSantis' lieutenant governor, Jeanette Nuñez, when she was a House member in 2014.
After the end of the Regular Session on Friday, DeSantis called it a "tough issue" and highlighted the "99%" of things on his agenda the Legislature did pass.
Indeed, as DeSantis gears up for a likely run for President in 2024, he's signed a series of bills this week alone to emphasize his conservative credentials to GOP Primary voters, including an elimination of automatic union dues for teachers' unions and the reduction of the threshold for a death sentence from a unanimous jury to eight out of 12 jurors.