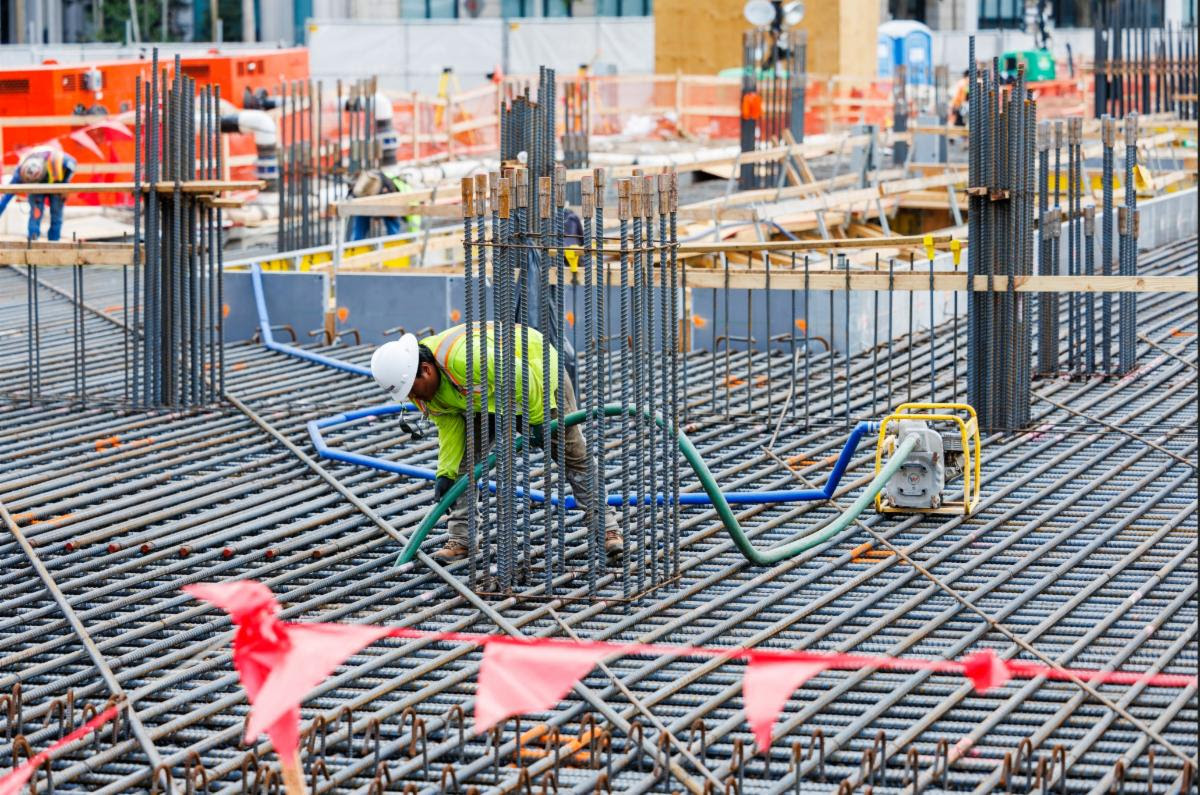 Red Apple Real Estate coordinated with St. Pete officials to limit impact on traffic and special events.
Construction of The Residences at 400 Central, a planned luxury condo tower in downtown St. Petersburg, is entering a new phase Friday with a historic concrete pour scheduled.
More than 650 concrete trucks will arrive on-site to pour a record two million pounds of concrete for the 46-story tower's foundation.
Baker Concrete is the contractor for the project.
The pour will last approximately 20-24 hours and will mark the longest-ever continuous pour of concrete for a non-government project in the city's history.
The only other project to include more concrete was the city's new pier.
The concrete pour for the tower is the equivalent of pouring five basketball courts each at 8 feet deep.
Additionally, the tower will be reinforced with more than 5 million pounds of steel.
"This is an exciting step in the construction of this wonderful project," said John Catsimatidis Sr., founder of Red Apple Real Estate and principal of the company that is sponsoring development of The Residences at 400 Central.
"We are grateful for the expert staff at the city of St. Petersburg who helped to coordinate the foundation pour. We are moving quickly to build this condominium and deliver homes to all of the current and future purchasers that are buying residences in this wonderful city."
The luxury condo tower is expected to be the tallest of its kind on Florida's Gulf Coast when it is complete in early 2025. The units will boast panoramic views from Tampa Bay to the Gulf of Mexico.
The tower will include 301 condo units, Class A office space, ground-level restaurants, retail shops and cafes.
General contractor Suffolk Construction has overseen the drilling of more than 90 steel-reinforced pilings nearly 180 feet below the surface.
The concrete pour will begin Friday evening and continue into Saturday.
"We are thrilled to partner with visionary client Red Apple Real Estate on this game-changing project for St. Petersburg and the Florida Gulf Coast. Our teams are passionate planners who enjoy managing sophisticated, complex project events like this pour," said Chris Lewis, project executive for Suffolk.
"This pour is an important project milestone that required in-depth logistics planning, close collaboration, tight coordination and flawless execution. Our experienced team is leveraging state-of-the-art technologies and planning processes to deliver a pour that is efficient and seamless," Lewis said. "We look forward to continuing our work on this landmark project and help make Red Apple's vision for this project a reality."
Red Apple Real Estate coordinated with St. Pete officials to limit impact on traffic and special events, and Suffolk drafted a detailed logistics plan to ensure safety and efficiency. After the concrete cures, construction crews will begin work on the 46-story vertical superstructure.